Biden denounces Nicaragua's "pantomime election"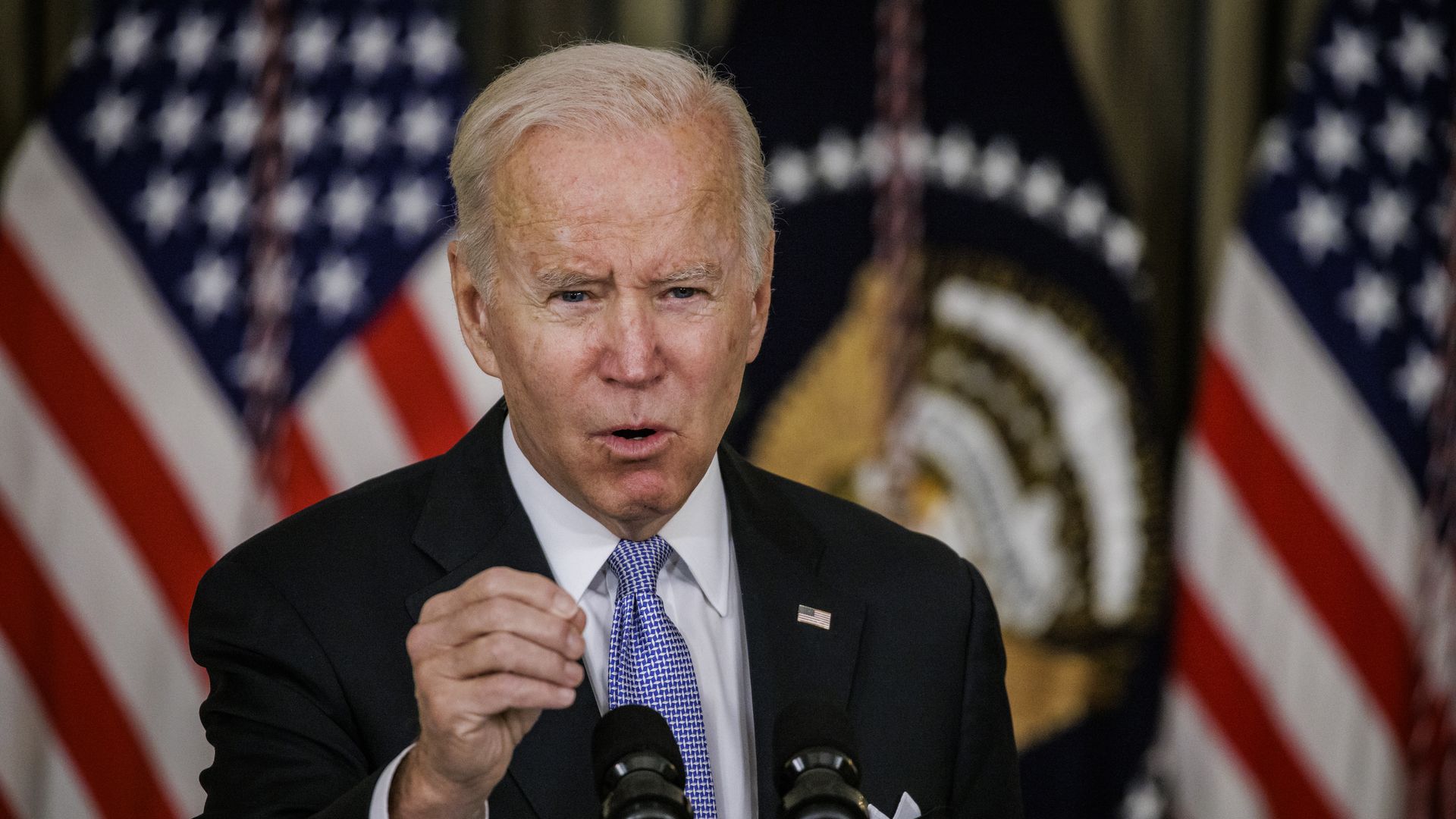 President Biden called Nicaragua's elections a "sham" Sunday evening, ahead of the expected win of President Daniel Ortega and his wife, Vice President Rosario Murillo.
Details: Biden said the "pantomime election" was "neither free nor fair, and most certainly not democratic," as he pointed to the imprisonment of nearly 40 opposition figures since May — "including seven potential presidential candidates, and the blocking of political parties from participation rigged the outcome well before Election Day."
"They shuttered independent media, locked up journalists and members of the private sector, and bullied civil society organizations into closing their doors," added Biden, who denounced the ruling Ortega and Murillo as "autocrats."
He vowed to use "all diplomatic and economic tools at our disposal to support the people of Nicaragua and hold accountable the Ortega-Murillo government and those that facilitate its abuses."
Of note: The U.S. State Department, European Parliament and Organization of American States had warned before the vote that it would "lack all credibility."
The big picture: Ortega's expected win would mark his third consecutive re-election to a five-year term, which would keep him in power for 20 years.
Go deeper