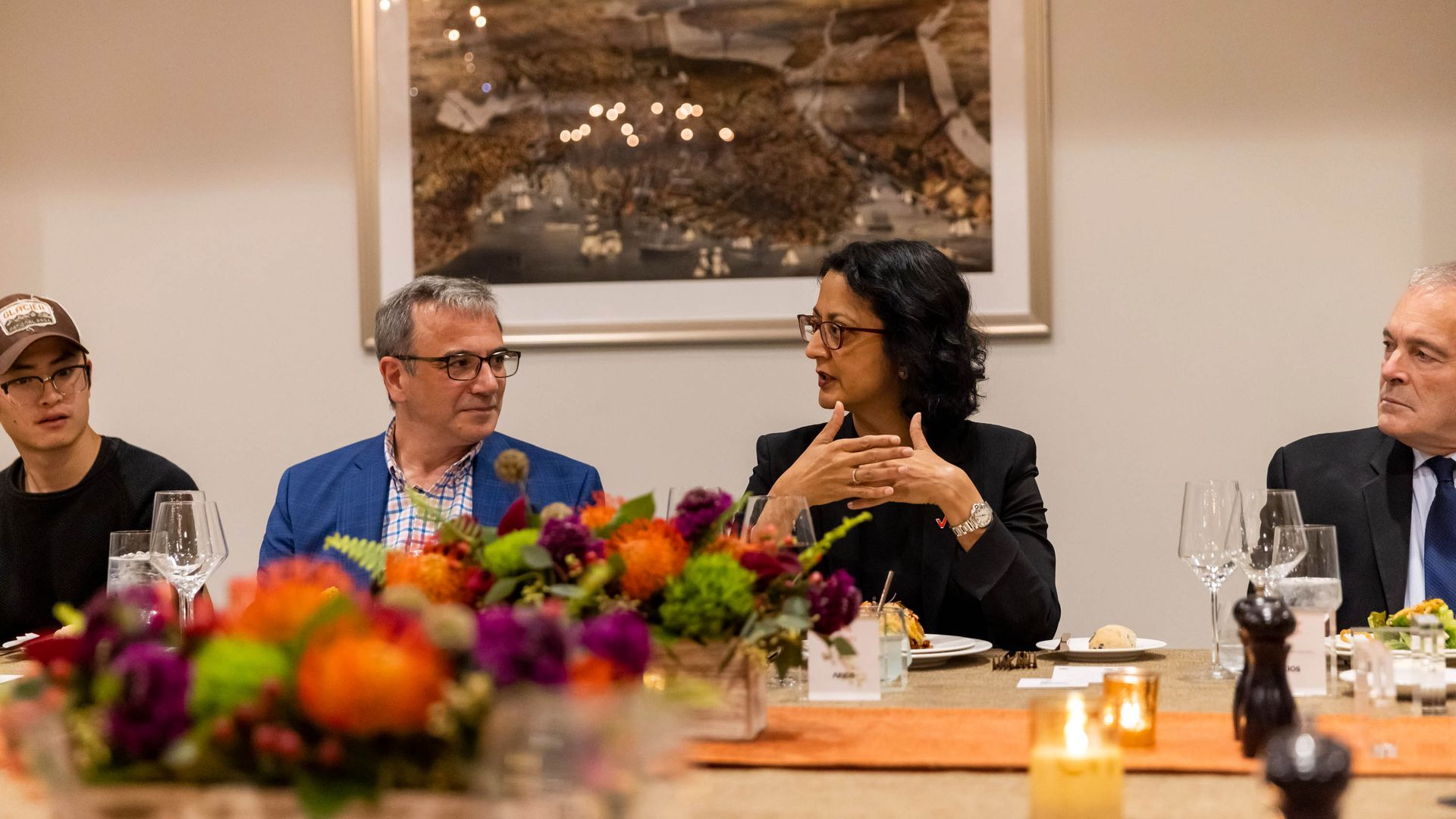 On Monday, November 1, Axios' business reporter Hope King and business editor Dan Primack hosted an Expert Voices Live discussion in Boston examining the accelerated shift to 5G technology.
Business executives, tech experts and local leaders examined the use cases of 5G and the implications of its deployment for companies, communities and consumers.
The affordances of 5G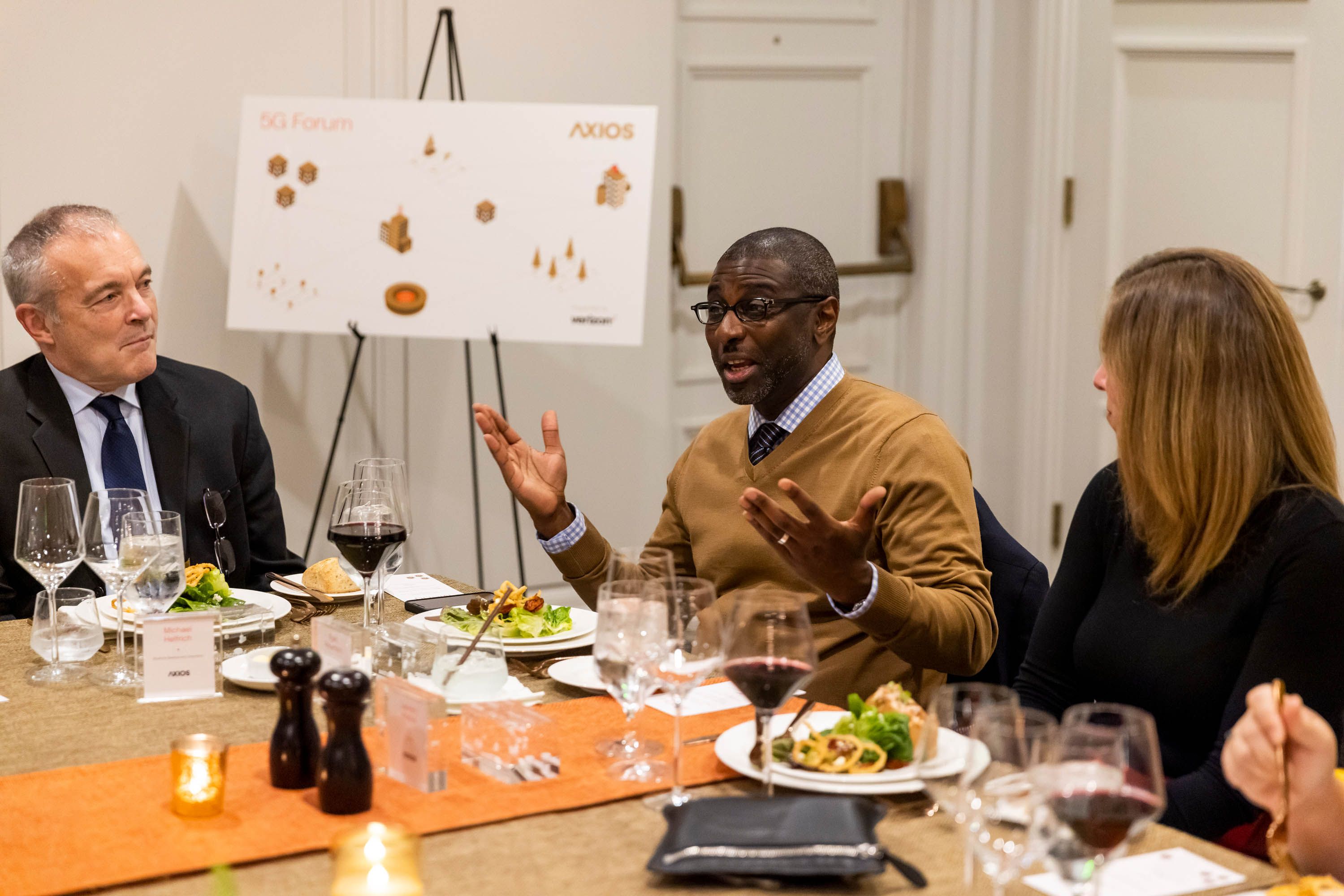 The practical use cases of 5G vary significantly depending on how individual sectors choose to apply the new technology.
Rima Qureshi, Verizon Chief Strategy Officer: "5G is not like any other generation that we've lived through before. This is obviously about increased speed, but it is also about the equivalent of moving from a steam engine to an electric engine."
Michael Helfrich, Blueforce Development Corporation Founder & CEO: "In 4G and 3G we were really kind of collecting dots, 5G is allowing us to connect dots. We're actually being able to make sense of data across a group of people versus collecting individual dots."
Expanding access to technology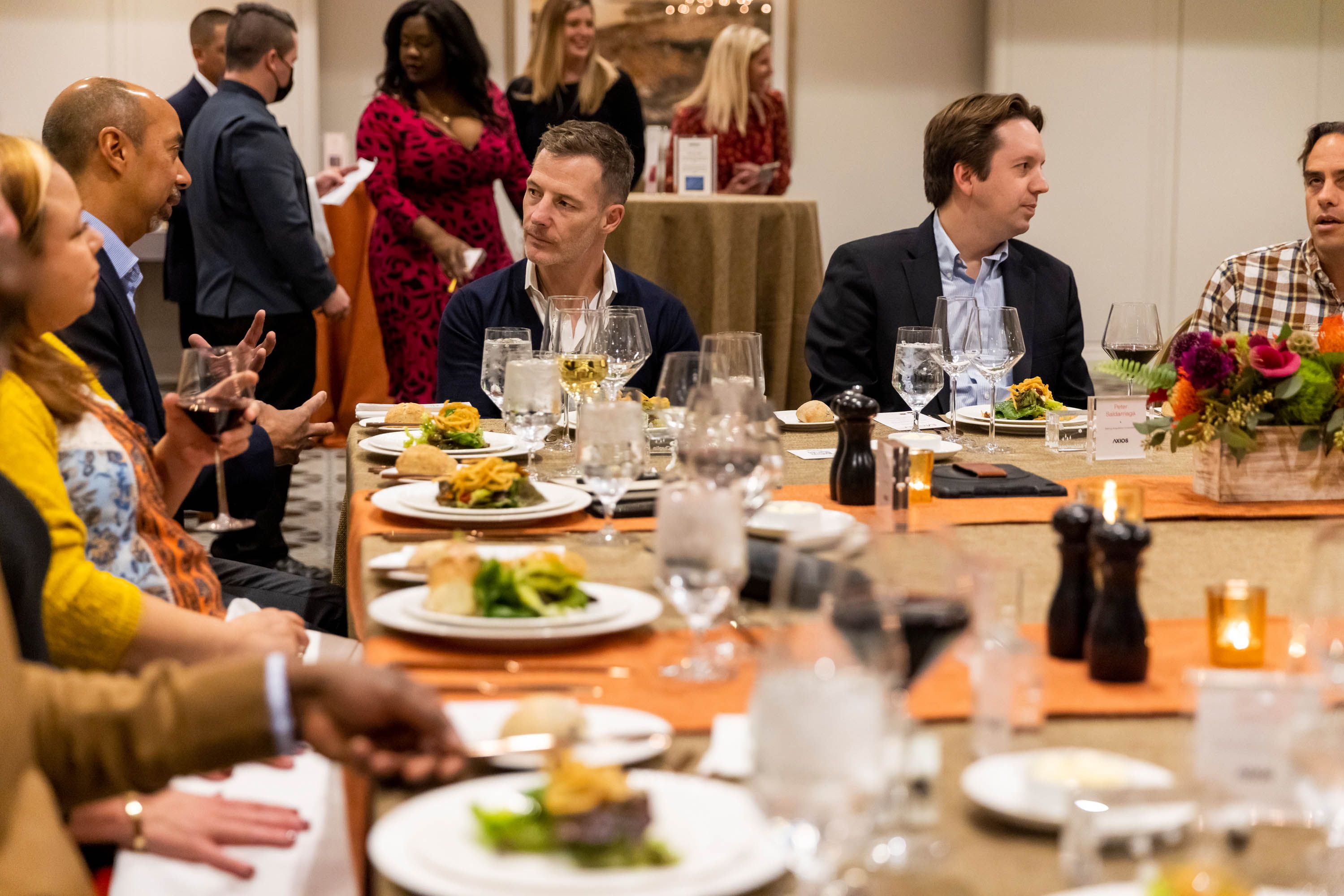 Conversations emphasized the crucial role that technology companies can play in closing the digital divide, eliminating barriers to technology access, and providing broadband for underserved communities.
Karen Chacón, Latino STEM Alliance Executive Director: "There needs to be real support and real sustainability from the companies that are providing these services to then provide for families that cannot afford it. We already have a gap right now, the technology divide is huge. Jump into 5G, that's only going to broaden it."
Joe Zhou, Founder & CEO of Mana Interactive Inc.: "This could potentially be transformative in the sense that we can democratize how we transact with each other."
Curiosity surrounding the 5G future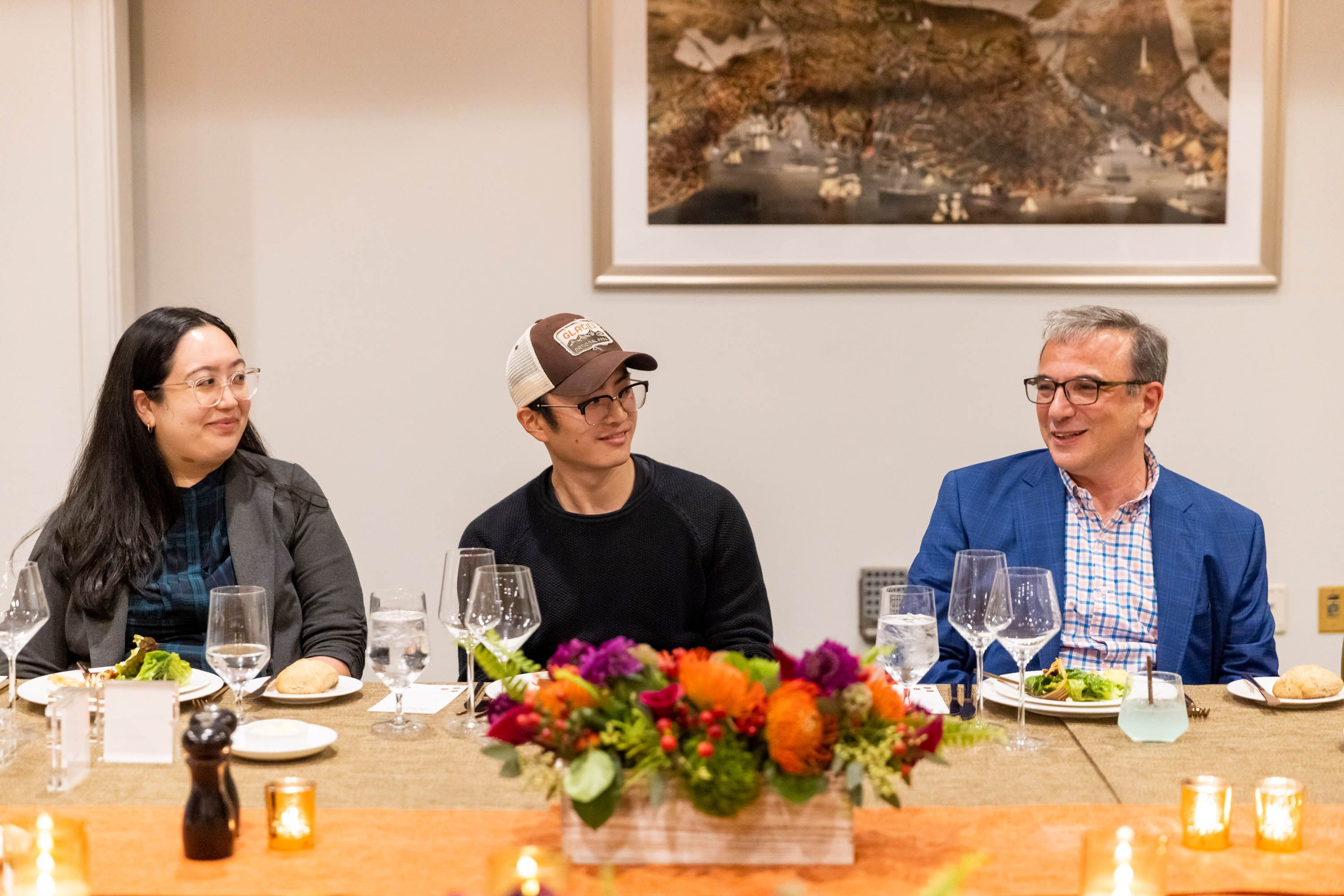 Leaders and their communities are both curious and uncertain about how widespread 5G implementation will impact everyday life. Questions surrounding data security, infrastructure deployment and market entry were frequently discussed.
Vicki Morgan, New Perspectives Managing Director: "The other thing about pharmaceuticals is it's a very personal business...so security is going to be a very, very critical issue, security of your data, security of your appointment with your doctor, and how do you maintain that. My question is how can 5G make sure that the pharma industry can from end to end make sure...that personal interaction is secure."
Ryan Robertson, Director in the Deal Advisory Strategy Group at KPMG: "Our clients have really been thinking about how do we prepare to really get into this space, how do we drive penetration, and how do we actually extend our capabilities so that we can catch the next wave."
Jessica Morris, Chief of Staff at the Boston City Council: "For us on the local, on the ground, it's about reaching out to constituents and making sure that they're aware that if there's some deployment that's happening of infrastructure in their backyard, that they're aware and making sure that we still generate trust with them."
Thank you Verizon for sponsoring this event.
Go deeper