"Peer pressure" and "humiliation" is key at COP26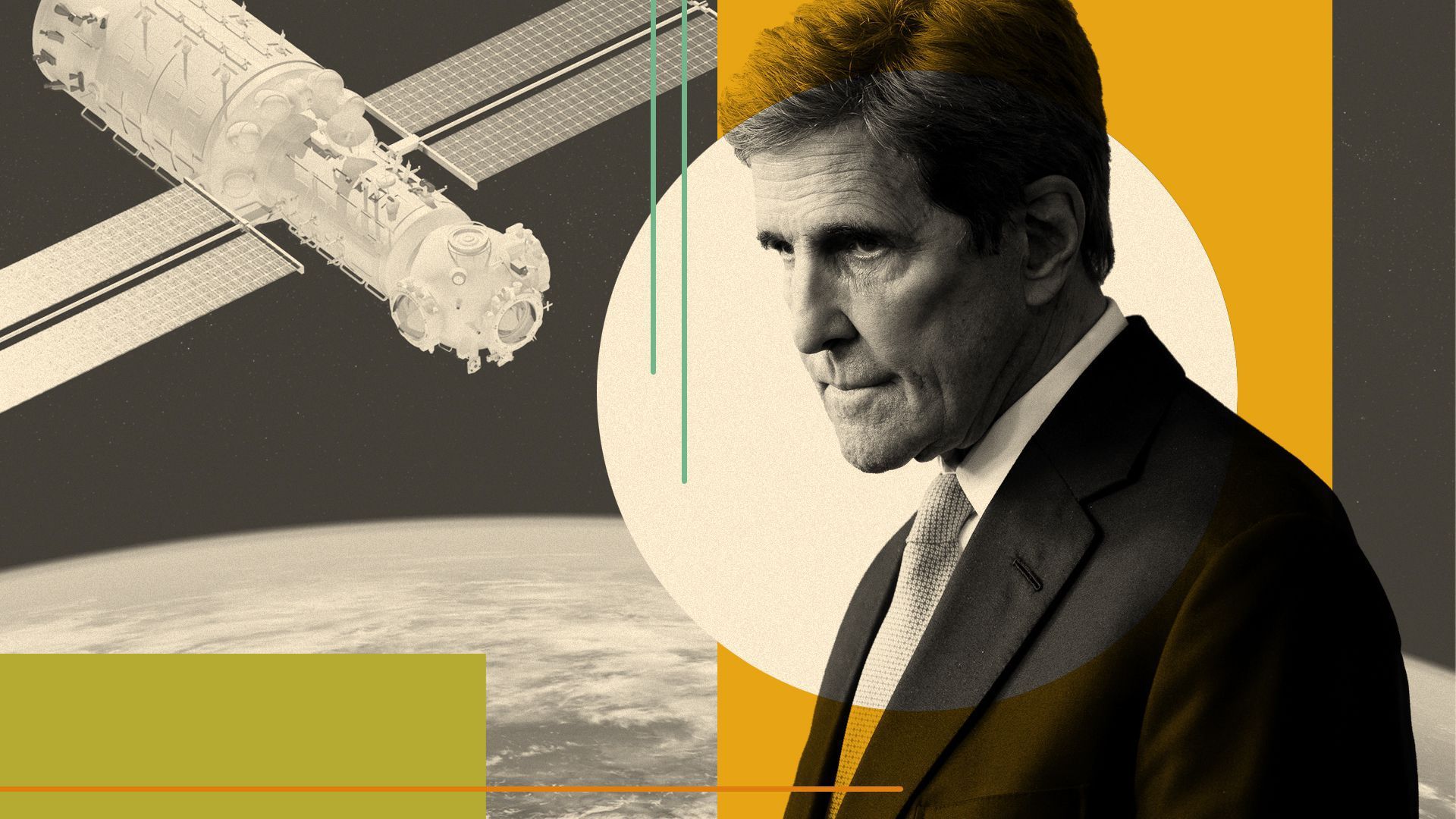 GLASGOW, Scotland — John Kerry, in a quick aside with a few reporters here, offered the glass-half-full take on why a bunch of voluntary pledges to ward off climate change catastrophe is good reason for real hope.
Driving the news: The U.S. special climate envoy, moments after 100+ nations agreed to steeply reduce the potent planet-warming gas methane, was asked about the absence of ways to enforce it.
"We have incredible accountability through satellite measurements. And in most of this, it's peer pressure and public scrutiny and humiliation and other things that act as incentives," he said.
Why it matters: "Peer pressure" and "public scrutiny" and "humiliation" sound like a description of high school, but it also sums up the dynamic of much-hoped-for global climate cooperation. Similar dynamics have also undergirded past environmental agreements that at least initially lacked teeth.
There's very little diplomats can do to force countries to make good on their climate commitments in the UN process, whether it's their formal pledges under the Paris Agreement or ad-hoc arrangements like the new methane coalition.
That's actually part of how Kerry sold the pledge to skeptical nations, Bloomberg reports.
But what this format can accomplish — or at least that's the hope — is to establish new international norms and standards that ultimately move policy. And technology is, at least in the case of methane, moving quickly to point the way.
The intrigue: Now let's turn to the first part of Kerry's comment, the part about accountability through satellite measurements.
It gets to how climate watchdog groups and climate tech companies have increasingly sophisticated satellite monitoring at their disposal to pinpoint emissions sources and levels.
For example, MethaneSAT, sponsored by the Environmental Defense Fund, aims to provide global, high-resolution coverage of methane emissions from oil and gas facilities when it launches in 2023.
"Field information, real information, helps you better understand the magnitude of the problem and what you can do about it," Mark Brownstein, EDF's senior vice president of energy, told Axios.
Similar efforts on carbon emissions hunting satellites are underway, with an ambitious organization involving former vice president Al Gore, known as Climate TRACE, already tracking carbon emissions measurements around the world.
Go deeper: What to know about COP26 in Glasgow
Ben reported from Glasgow. Andrew contributed reporting from Washington, D.C.
Go deeper