Here come the private space stations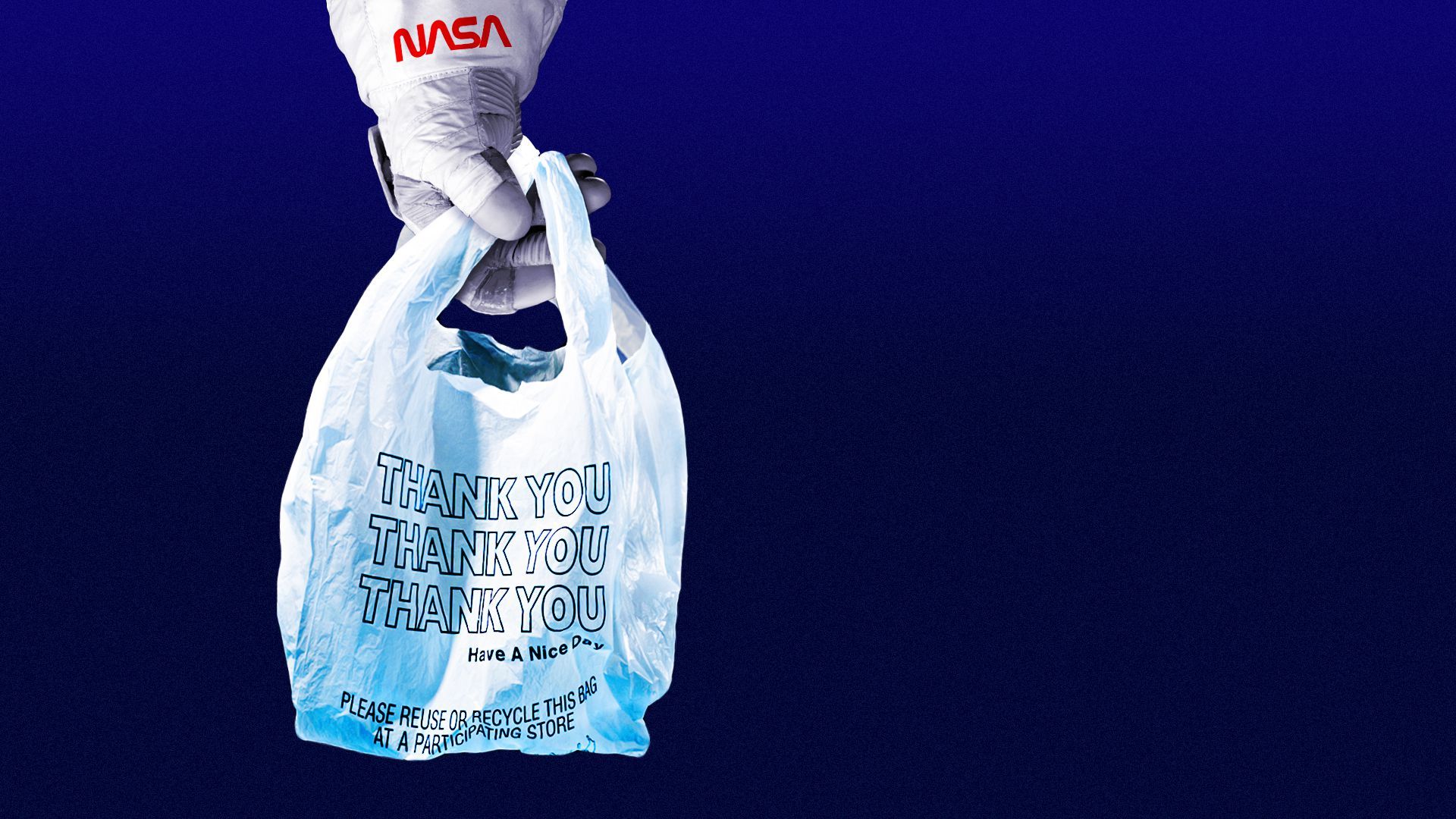 The next space race will be defined by private companies teaming up to build space stations for NASA and industry.
Why it matters: Operation of the International Space Station is expected to end by 2030, if not before. The future of U.S. astronauts spending any time in orbit depends on these private stations.
What's happening: Multiple companies are now vying for the chance to build private space stations, and more details are emerging about what they're hoping to do in orbit.
Last week, Blue Origin announced with Sierra Space that the two companies and others are teaming up to build a private space station called Orbital Reef, which will serve as a "mixed use business park," by the end of the ISS.
Nanoracks, Lockheed Martin and others also announced plans to set up their own station — called Starlab — to serve as a destination in orbit.
Axiom Space plans to construct its own commercial space station.
Between the lines: These new space stations are expected to be far cheaper to build than the ISS, which cost about $100 billion.
Instead of going it alone, many of these companies see an advantage in combining forces — and ostensibly funds and technical expertise — to become the most attractive option for NASA, the Secure World Foundation's Ian Christensen told Axios.
It also builds redundancy into a risky business and operation.
"If one spacecraft is temporarily down we have a second spacecraft," Janet Kavandi, the president of Sierra Space said during a press conference. "If one module isn't able to support people for a period of time, then the other module can."
Yes but: Ambitious plans like these could have growing pains marked by funding and technical uncertainties.
Some experts are already concerned the government funding needed to sweeten the deal for these private companies just isn't there yet.
All of these companies see the opportunity to cater to other companies — for research, manufacturing or even tourism — in orbit, but it would still deal a significant blow to their bottom lines if NASA doesn't sign on.
And if NASA does sign on to one or more of these space station ideas, there still might also be other unanticipated costs and possible sources of delays.
Building these space stations might be dependent upon other technologies maturing, like Blue Origin's large New Glenn Rocket, for example.
"Are you dependent upon New Glenn becoming available to deploy that system?" Christensen said. "That I think is a question."
What's next: Instead of providing services in orbit, NASA plans to become a customer to space-focused private companies, allowing the agency to turn its attention on farther afield goals, like getting humans to the Moon and Mars.
Get smarter, faster on the modern space era with our free, three-video short course.
Go deeper