The Atlantic adds 9 writers to new newsletter platform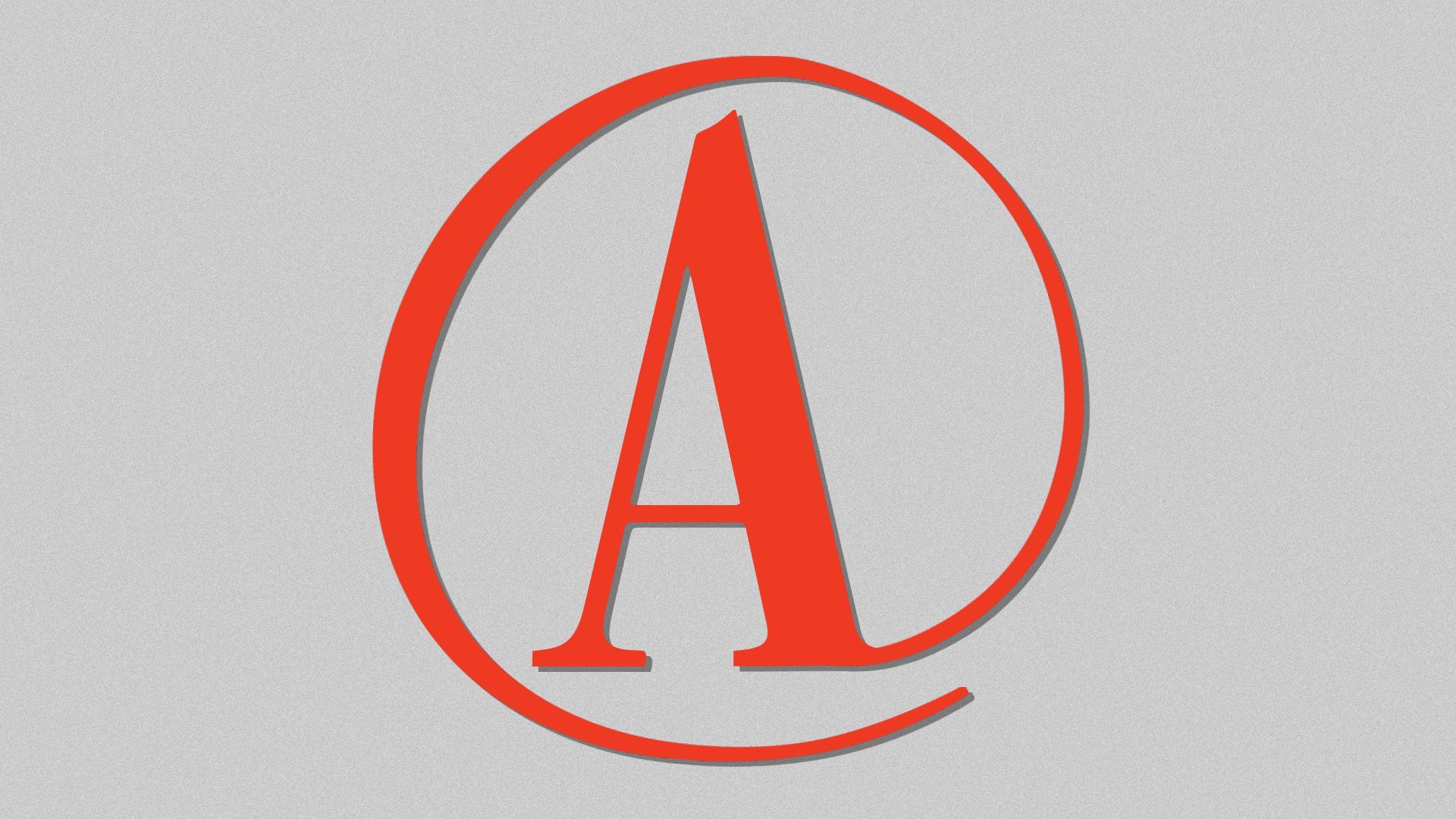 The Atlantic on Tuesday will roll out its new newsletter program with nine contracted writers, including Charlie Warzel, Molly Jong-Fast and Nicole Chung.
Why it matters: The company is hoping that new writers will attract more subscribers, which are key to The Atlantic's goal of becoming profitable next year, CEO Nick Thompson told Axios.
"My hope is that newsletters will be a net positive contributor to our bottom line in 2022, helping us get to profitability," he said.
Details: The company has contracted nine writers to start, and plans to launch newsletters from its own staff writers later this year.
The nine writers include Lifehacker's Jordan Calhoun, author Nicole Chung, political commentator David French, writer Molly Jong-Fast, author and screenwriter Xochitl Gonzalez, international affairs specialist Tom Nichols, African-American studies scholar Imani Perry, writer Yair Rosenberg and tech newsletter author Charlie Warzel, according to a list provided to Axios.
Thompson notes: "I think that newsletter writers will in general be certainly more pithy than an Atlantic feature and probably even more pithy than an Atlantic web post."
"I wasn't looking for topics so much as I was looking for excellent writers," said Jeffrey Goldberg, editor-in-chief of The Atlantic. "The important thing for me is that they are honest and interesting."
It's "TBD" at this point whether the newsletters will include ads, Thompson said. The nine newsletters will be free until the end of the month, at which point they will be made available only to subscribers of The Atlantic.
For the newsletters The Atlantic is importing, existing subscribers will automatically start receiving new Atlantic newsletters, and will get a year-long subscription to The Atlantic for free. After that, they'll need to pay for an Atlantic subscription to access those newsletters.
Newsletter writers that are importing their lists will not get access to the new subscriber emails that have joined the Atlantic once they leave.
Catch up quick: Legacy publishers were caught flat-footed by the independent newsletter revolution that swept the journalism industry during the pandemic. But not all writers have found it easy to grow an audience quickly on their own.
Charlie Warzel left The New York Times earlier this year to launch his newsletter on Substack. He said in a post that he left to develop a closer relationship with his readers.
"What we tried to do was to figure out a way to develop a newsletter program that in some ways combines best of both worlds," said Thompson.
The newsletters will give writers the ability to "have direct relationships with readers and be conversational," he noted, "while also give them the security and editing support of a brand like Atlantic."
The Atlantic has editorial control over the newsletters, but all of the contractors are allowed to continue work on projects not affiliated with The Atlantic, like outside podcasts or events.
As "contributing writers" to The Atlantic, they will be overseen by Atlantic editors. The company has recruited editors for some of its newsletter writers.
Current subscribers to the newsletters written by some of the contractors will automatically start receiving those writers's new Atlantic newsletters, and get a year-long subscription to The Atlantic for free.
Neither Thompson nor Goldberg would comment on the contractor's compensation packages. Vox Media, which first wrote about The Atlantic's newsletter push last month, reported that contractors would get paid based on hitting subscriber goals.
The big picture: The Trump era has been difficult for news companies, and The Atlantic is no exception.
"The company is going to lose money this year but well on path towards profit and one of those engines is subscriber growth," Thompson said.
NBC News reported earlier this year that the company was on track to lose $10 million this year.
The Atlantic said in August that it had more than 830,000 paid subscribers across print and digital. Thompson said 740,000 pay for subscriptions directly, while the rest come from newsstands and Apple News+.
"This is not something we're doing as a loss leader," Thompson said, referring to the newsletter push.
"We've done a budget for paying them and our hope is that the number of subscribers from their work and potential ad revenue — the amount of money comes in exceeds of the amount we're paying them," Thompson said.
What to watch: Many big tech firms, like Twitter, Facebook, Google and Substack, are getting into the newsletter business, joining smaller companies like TinyLetter, Lede and Ghost. Several editorial publishers, like Patch, The Information, Forbes, The New York Times, have also launched newsletter platforms in the past year.
The Atlantic is majority owned by Emerson Collective, the social change investment firm run by Laurene Powell Jobs. Emerson Collective is also an investor in Axios, a newsletter company, and The Athletic, a subscription-based media company.
Asked about that competition, Goldberg said, "I think they're facing competition from us."
"We have a powerful brand name, and we have an extraordinary collection of journalists already," he said. "What's attractive is the affiliation itself. We are a home for great writers."
Writers will get full access to The Atlantic's legal, design and editing resources, Thompson noted. They'll also be supported by its production, marketing and press staff.
Go deeper