DeSantis sues Biden administration over contractor vaccine mandate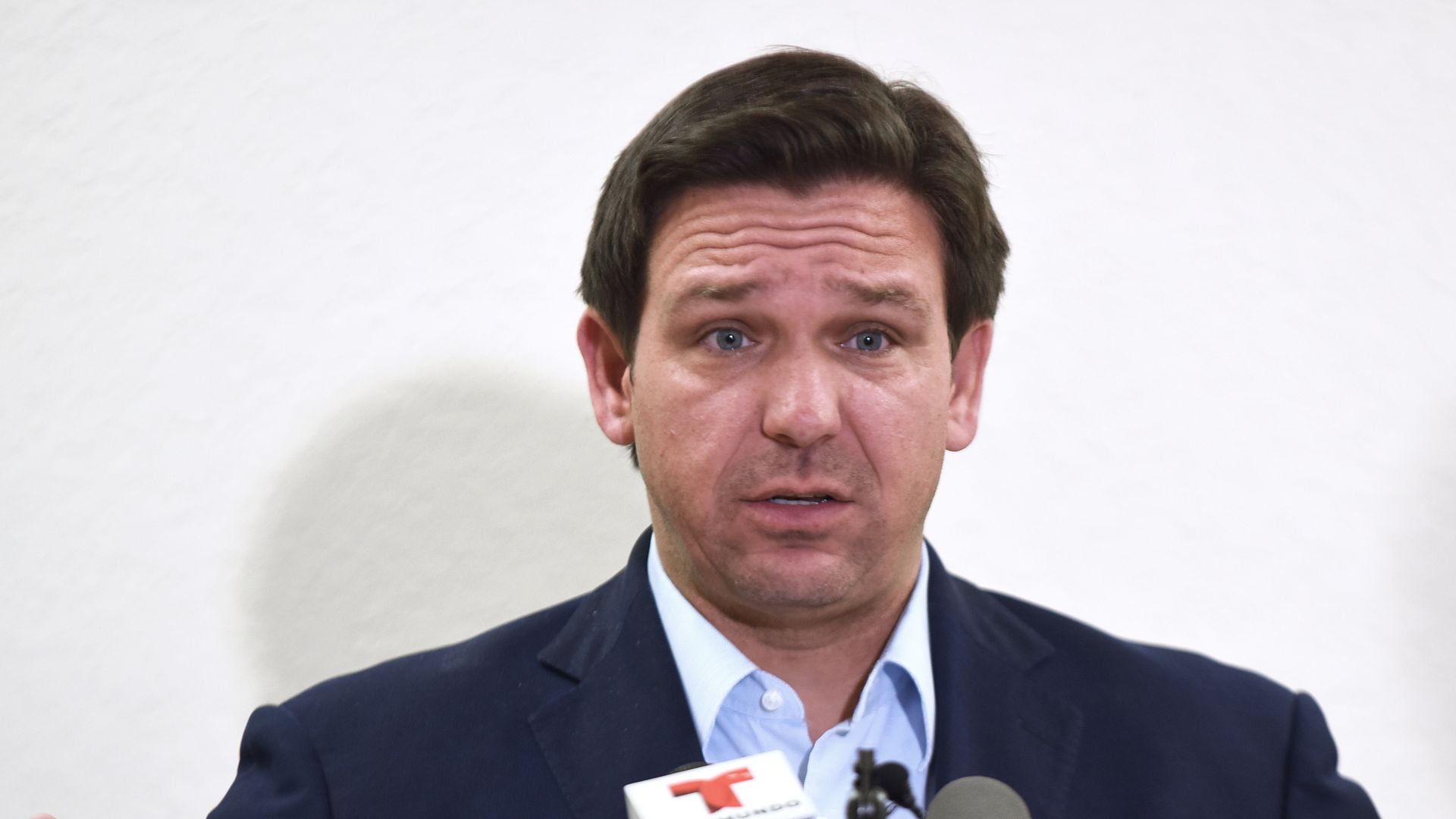 Florida Gov. Ron DeSantis on Thursday announced a lawsuit against the Biden administration's order requiring federal contractors to be vaccinated against the coronavirus no later than Dec. 8.
Why it matters: This is the Republican governor's latest attempt to undermine federal vaccine requirements, with the lawsuit alleging that such measures are a "radical intrusion on the personal autonomy" of U.S. workers.
The lawsuit aims to bring an "immediate end" to the order requiring millions of federal contractors to inoculate themselves against the virus.
Last week, DeSantis announced that he would convene a special session of the Florida legislature to combat COVID vaccine mandates enacted by businesses and "provide protections for employees."
Background: DeSantis has fought vehemently against public health measures intended to address the toll of the virus in Florida.
What they're saying: "Just months ago Joe Biden was saying that it wouldn't be appropriate or lawful for the federal government to mandate these COVID shots," DeSantis said in an emailed statement.
"Now we have somehow gone from 15 days to slow the spread to 3 jabs to keep your job," he continued.
"This is a once in a generation pandemic that has taken the lives of more than 700,000 Americans," a White House official told Axios.
"The President has authority to protect the federal workforce and promote efficiency in federal contracting in this way."
Editor's note: This story has been updated to include the White House's statement.
Go deeper