Filings show Sweetgreen isn't profitable, despite claims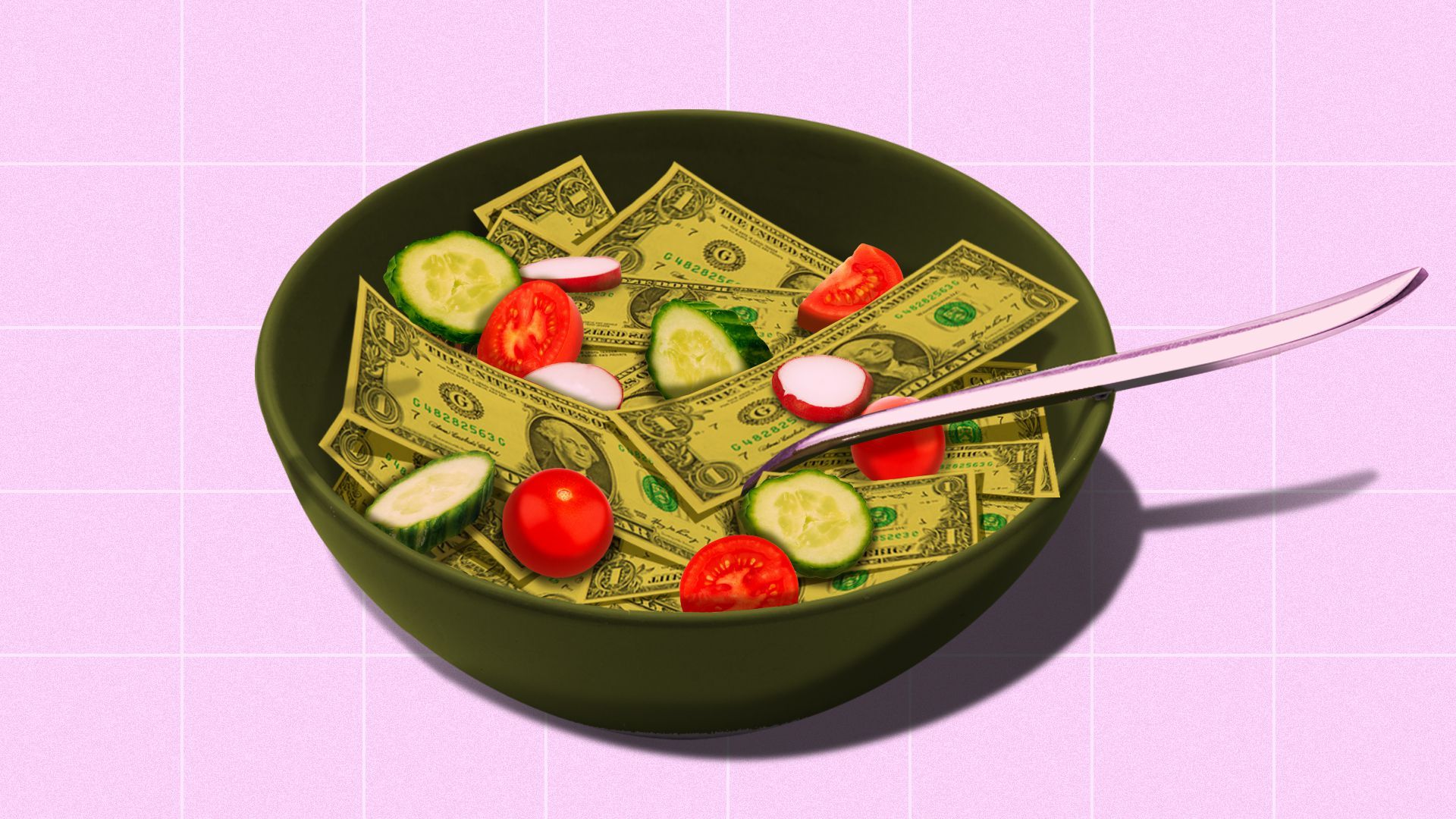 Restaurant chain Sweetgreen on Monday filed to go public, and revealed that it lost money in each year since 2014.
Why it matters: The company lied when it repeatedly told reporters it was profitable.
In a 2018 podcast with Recode's Kara Swisher, Sweetgreen co-founder and CEO Jonathan Neman replied "We are," when asked if the company was profitable.
Inside the numbers: Some companies use a massaged earnings calculation called "adjusted EBITDA" to justify profitability claims, but Sweetgreen's adjusted EBITDA is also negative each year of the 2014-2020 period.
The company also told the NY Times last year that its 2019 revenue "topped $300 million," even though it was actually $274 million.
A Sweetgreen spokesperson declined to comment, citing regulatory restrictions.
Go deeper