Spiked seltzer bet goes sour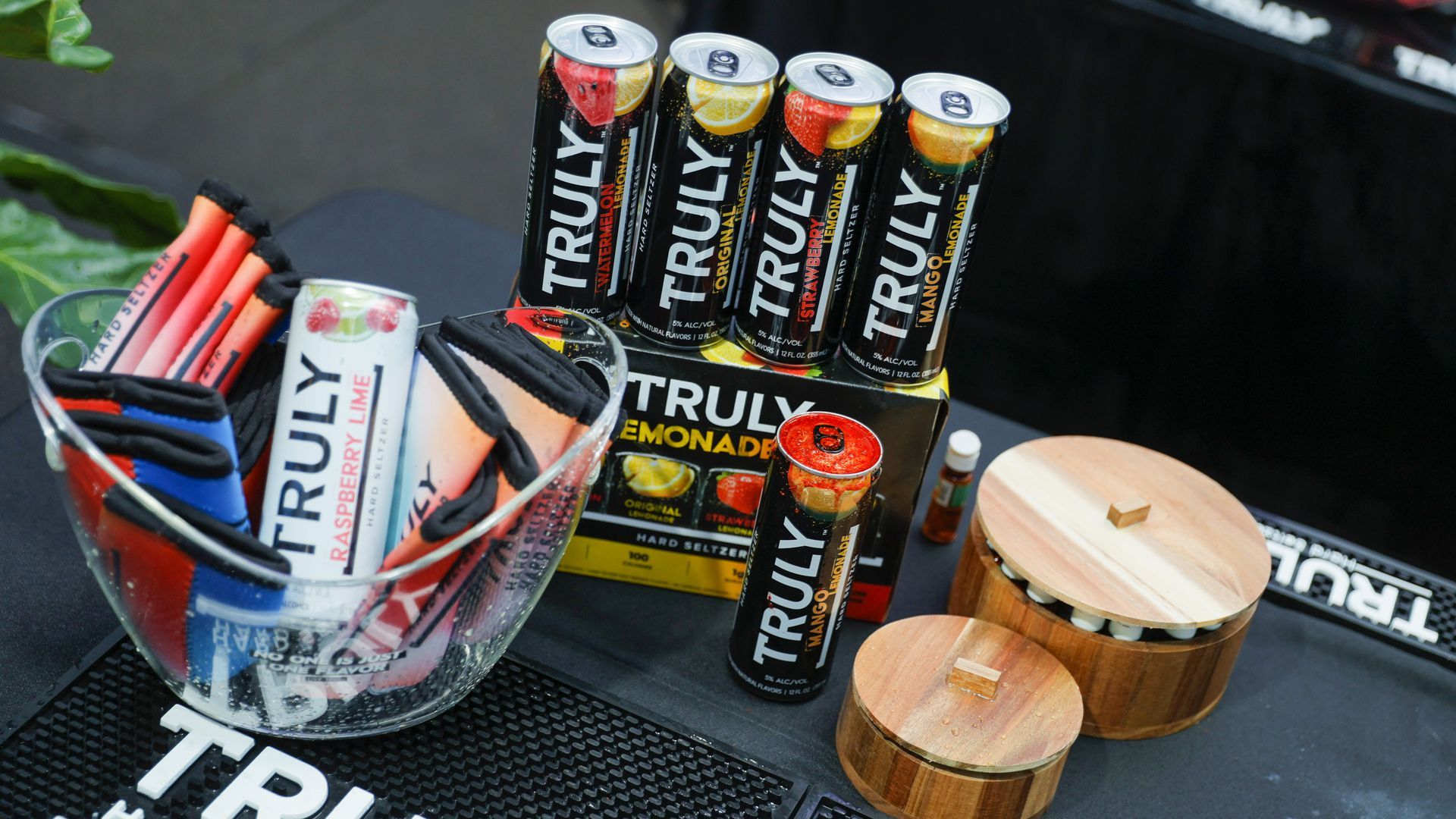 One of America's most storied brands — behind Sam Adams and Angry Orchard — became a face of the hard seltzer boom. Now it's a face of a bust.
What's new: Boston Beer lost $58 million last quarter because of a drop-off in demand for its Truly drink.
Stat du jour: This is only the fifth time it lost money since going public in 1995 — all because a spiked seltzer bet went sour.
It's also its biggest quarterly loss ever, per FactSet. (Runner up: the $3.7 million it lost during the financial crisis.)
Details: Boston Beer took a $100 million charge as it wrote off spiked seltzer inventory and paid shortfall fees to vendors.
Founder Jim Koch told investors Thursday night: "We moved aggressively to build inventory to try to avoid the out-of-stocks that we experienced in 2019 and in 2020." But that level of demand wasn't there.
The market is supersaturated, but the reopening is also to blame.
One example: White Claw, owned by Mark Anthony Group, lost "significant market share this year ... partly because bars and restaurants have reopened," says Nadine Sarwat, an analyst who covers the company at Bernstein.
Worth noting: Boston Beer did ship about 200,000 more barrels than this time last year, thanks to more demand for its Twisted Tea and other brands.
The bottom line: This isn't just a Boston Beer problem. Rival Constellation Brands just took an $80 million charge related to its seltzer business.
"Saturday Night Live" recently poked fun at the hard seltzer top: "Everyone's doing them — Bud Light, Corona ... J.C.Penney." See the sketch.
Go deeper