FDA moves to allow sale of over-the-counter hearing aids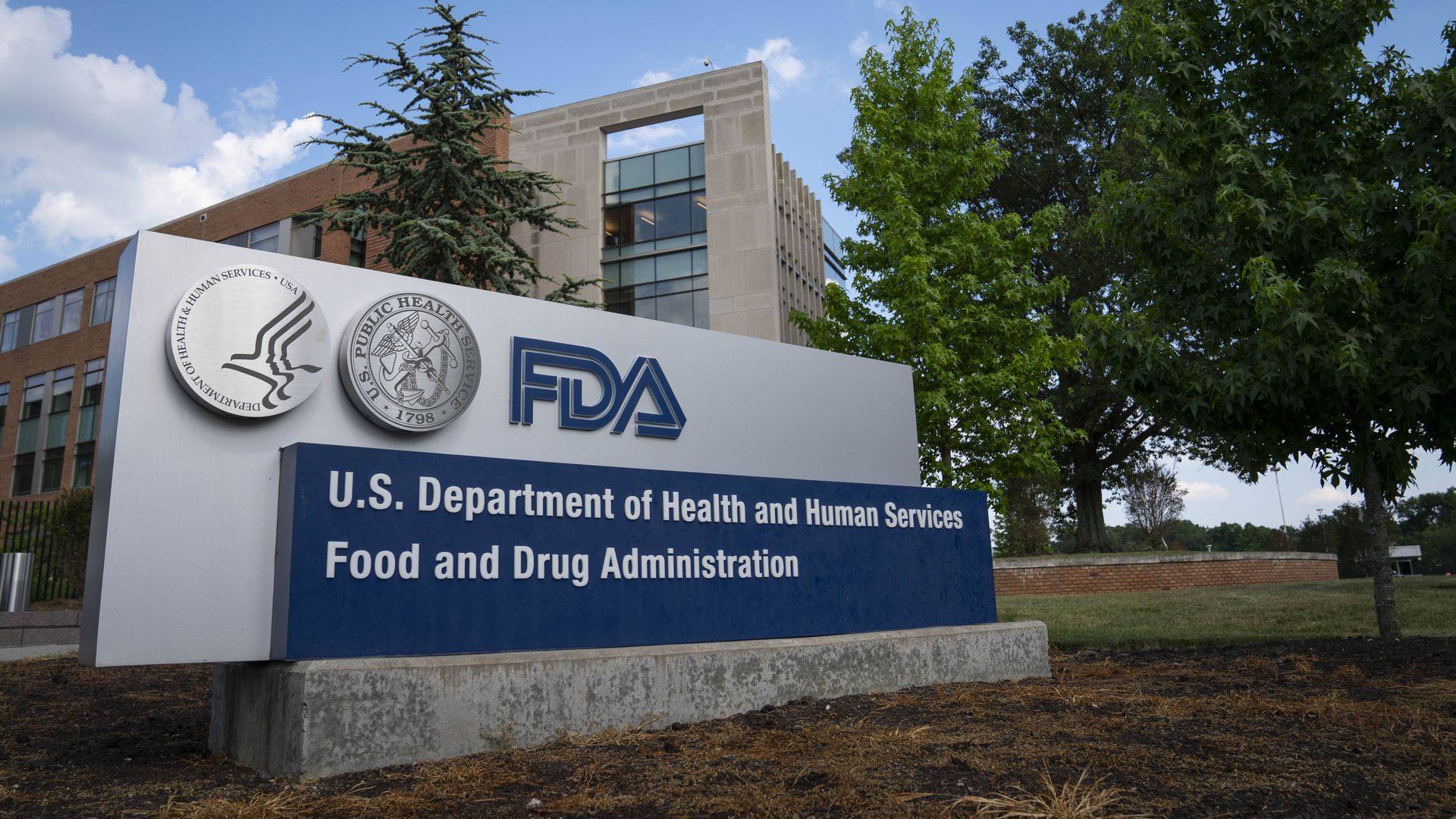 A new proposal from the Food and Drug Administration on Tuesday marked the first step in allowing a new category of hearing aids to be sold over the counter without a medical exam or audiologist fitting.
Why it matters: Advocates and lawmakers who have long pushed for over-the-counter hearing aids say the market for the products, if the proposal is approved, would look like the eye care industry, in which consumers have choices to purchase reading glasses and bifocals through their doctor's office or elsewhere.
Hearing devices for people with severe hearing loss or for children would not be available over the counter, per the proposal.
Volume limits and other measures would be required to help prevent injuries.
State of play: The medical devices' cost estimates are currently about $5,000. Insurance coverage is limited and Medicare won't cover them at all. The stigma of hearing loss has also prevented millions from using them.
Tens of millions of U.S. adults report some trouble hearing, according to the National Institute on Deafness and Other Communication Disorders
Only 30% of those 70 and older have ever used hearing aids despite benefitting from them.
It's even fewer for adults 20–69 years old who could benefit — only 16% report using them.
Yes, but: The agency offers no timeline for when consumers could see them hit the market. The proposal will go through the traditional 90-day comment period, during which the FDA would then issue a final regulation effective in 60 days.
Context: Congress had asked the agency in 2017 to explore this broadened access by August 2020, but the agency missed the deadline due to the pandemic.
President Biden in July issued an executive order to lay out an action plan no later than mid-November this year.
The big picture: The FDA's proposal Tuesday comes as progressive and moderate Democrats continue to debate components of the held-up infrastructure proposal, which could include additional Medicare benefits like hearing, vision and dental.
What they're saying: U.S. officials said Tuesday the change should help foster competition and bring down prices.
"Hearing loss has a profound impact on daily communication, social interaction and the overall health and quality of life for millions of Americans," acting FDA commissioner Janet Woodcock said in a statement Tuesday. "The FDA's proposed rule represents a significant step toward helping ensure that adults with mild to moderate hearing loss have improved access to more affordable and innovative product options."
Sens. Chuck Grassley (R-Iowa) and Elizabeth Warren (D-Mass.), who have championed lower prices and better access to hearing aids in the past, applauded the FDA on Tuesday in a statement.
Go deeper