Biden admin warns Moderna to "step up" global vaccine supply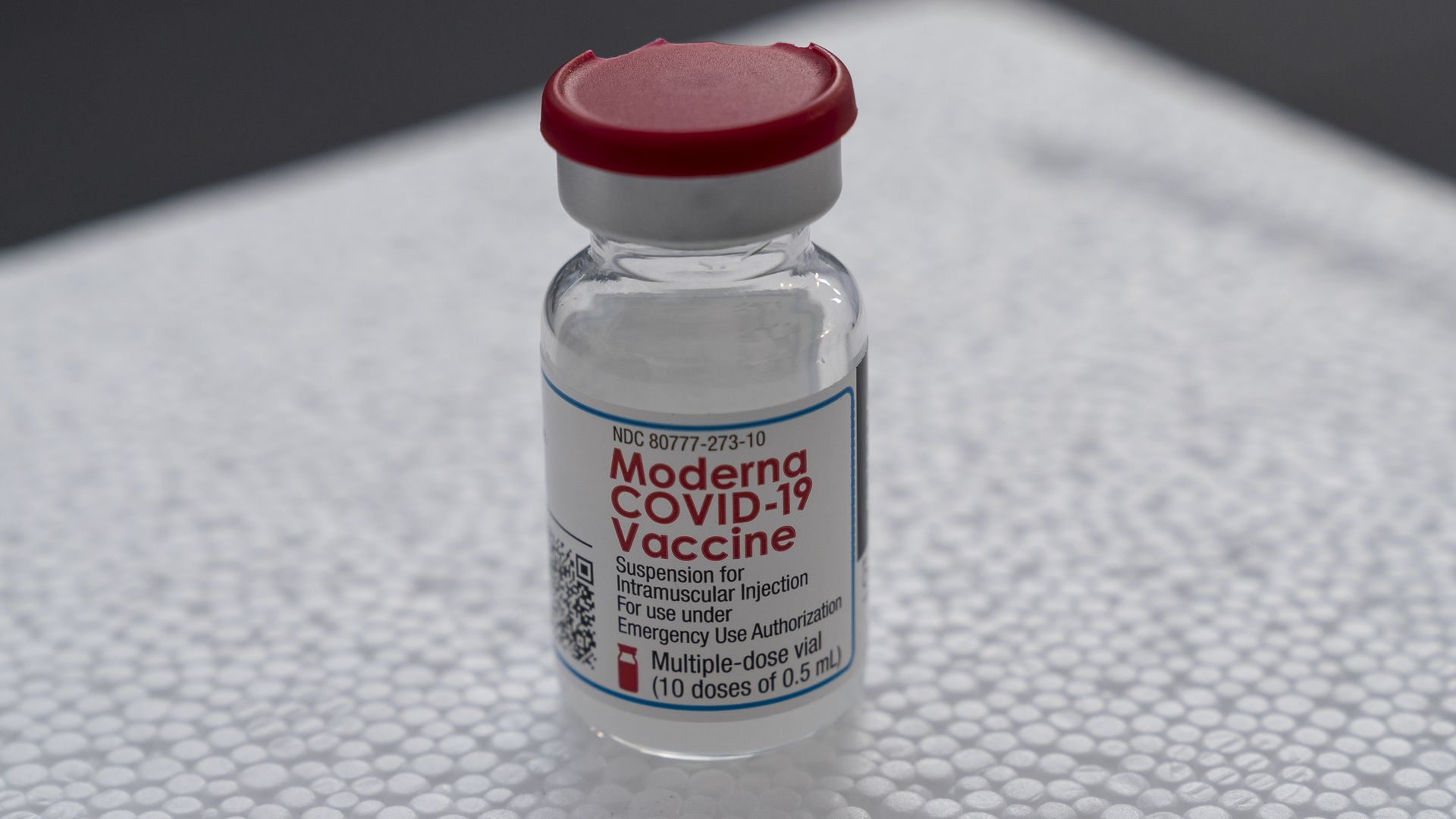 The federal government is demanding Moderna provide enough vaccines to the global initiative COVAX, at not-for-profit prices, a top federal official said during an intense panel event today.
What they're saying: "We expect that Moderna will step up as a company," David Kessler, the Biden administration's chief science officer of the COVID-19 response, said, adding Moderna has additional capacity to meet these demands. "Failure to do that would be unconscionable in my view."
Driving the news: Kessler said Moderna has the capacity to make at least 1 billion extra doses in the short term.
He said the government has made Moderna aware it has already received $10 billion from taxpayers that helped fund the research and supply current doses.
"These companies understand our authorities and understand we would not be afraid to use them," he added. "The United States government has played a very substantial role in making Moderna the company it is."
Kessler added the Defense Production Act "is probably the strongest authority, and that does give the president the authority to allocate doses."
The panel also featured Zain Rizvi of Public Citizen, Fatima Hassan of Health Justice Initiative and James Krellenstein of Prep4All.
They pushed Kessler about what specific threats the U.S. has leveraged against Moderna if global vaccine supply is not increased, and why the U.S. hasn't done more to pressure companies to share the vaccine technology, like through the mRNA vaccine hubs set up by the World Health Organization.
"It's unconscionable the U.S. government isn't doing more to support those hubs," Rizvi said.
"This has been anything but light touch, let me assure you," Kessler said. However, he did not elaborate on what would happen if Moderna did not meet their current demands.
Go deeper