Pondering Biden's Plan(et) B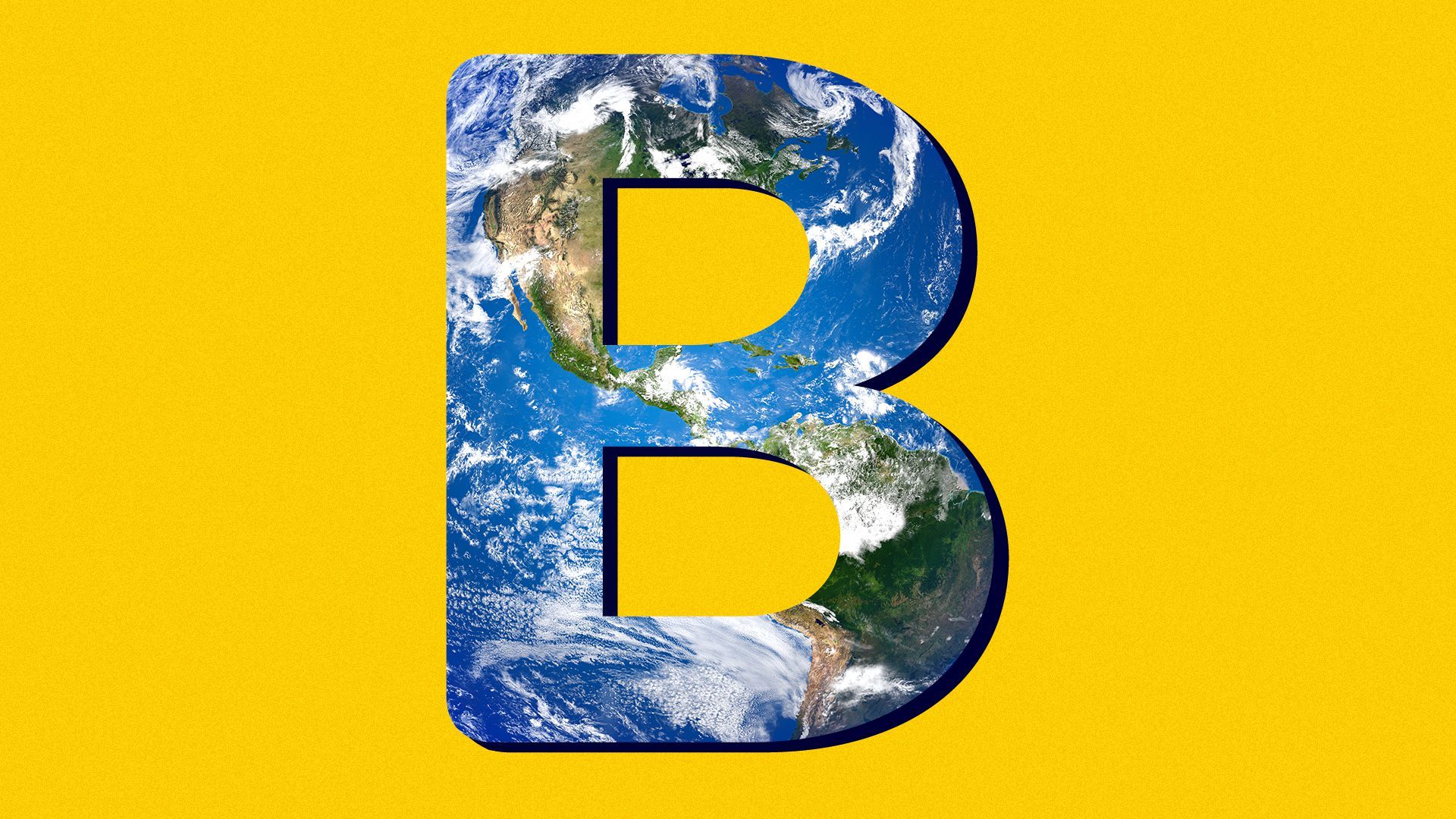 Plan A for the White House is walking into the UN climate summit in Glasgow with a huge new emissions-cutting law from Congress. Plan B is more complicated.
The big picture: It's anyone's guess whether Democrats' reconciliation plan will pass before the summit starts at the end of the month, and if so, whether huge climate investments will be intact.
The same goes for the bipartisan infrastructure plan, which has smaller, but still significant, climate measures.
Why it matters: As the window narrows fast to keep warming within the Paris Agreement targets, getting other nations on board with aggressive efforts is tougher if President Biden's legislative agenda is stuck.
What we're watching: What's plan B?
A White House aide said there's "a number of paths to meeting our emission goals and targets," adding the agenda "doesn't hinge on reconciliation or the infrastructure package alone."
Biden's pledge under the Paris Agreement is a 50%-52% cut in U.S. emissions below 2005 levels by 2030.
Here's how the White House, if needed, will likely argue its pledge has teeth without Congress:
Regulations: EPA recently completed rules to phase down the use of powerful greenhouse gases called hydrofluorocarbons. And many other regulations are in the offing around vehicle emissions, methane, appliances and more.
Breadth: Beyond binding rules, Biden officials this year have rolled out an array of programs. Think new targets and approvals for offshore wind development and reviving the Energy Department's loan guarantee program, to name just two.
Persuasion: The administration has been pushing the private sector and other nations on several fronts with domestic and global emissions ramifications, such as banks' sustainable lending practices. For instance, it has lined up pledges to ramp up electric sales and, per Bloomberg, is crafting a new heavy industry coalition.
The intrigue: We're watching for new moves before the summit. A strategy document on meeting the 2030 target is expected this year at some point. There's also the possibility of a congressional deal during the two-week summit.
And who knows, maybe a wild card's in the offing. Some legislators and activists want the White House to declare a climate "emergency" that frees up new federal powers.
Reality check: Executive moves are not a substitute for the scope of measures in the Democrats' plans, such as hundreds of billions in new clean power and EV incentives and major new finance for utilities to get greener.
The bottom line: Tufts University climate expert Rachel Kyte tells the New York Times that if the bills don't pass, the U.S. will roll into the Glasgow summit with "fine words" but "not much else."
Kyte, dean of the Fletcher School and a UN adviser, doesn't mince words about the fallout at the summit if the legislation flops: "The whole world is watching."
Go deeper