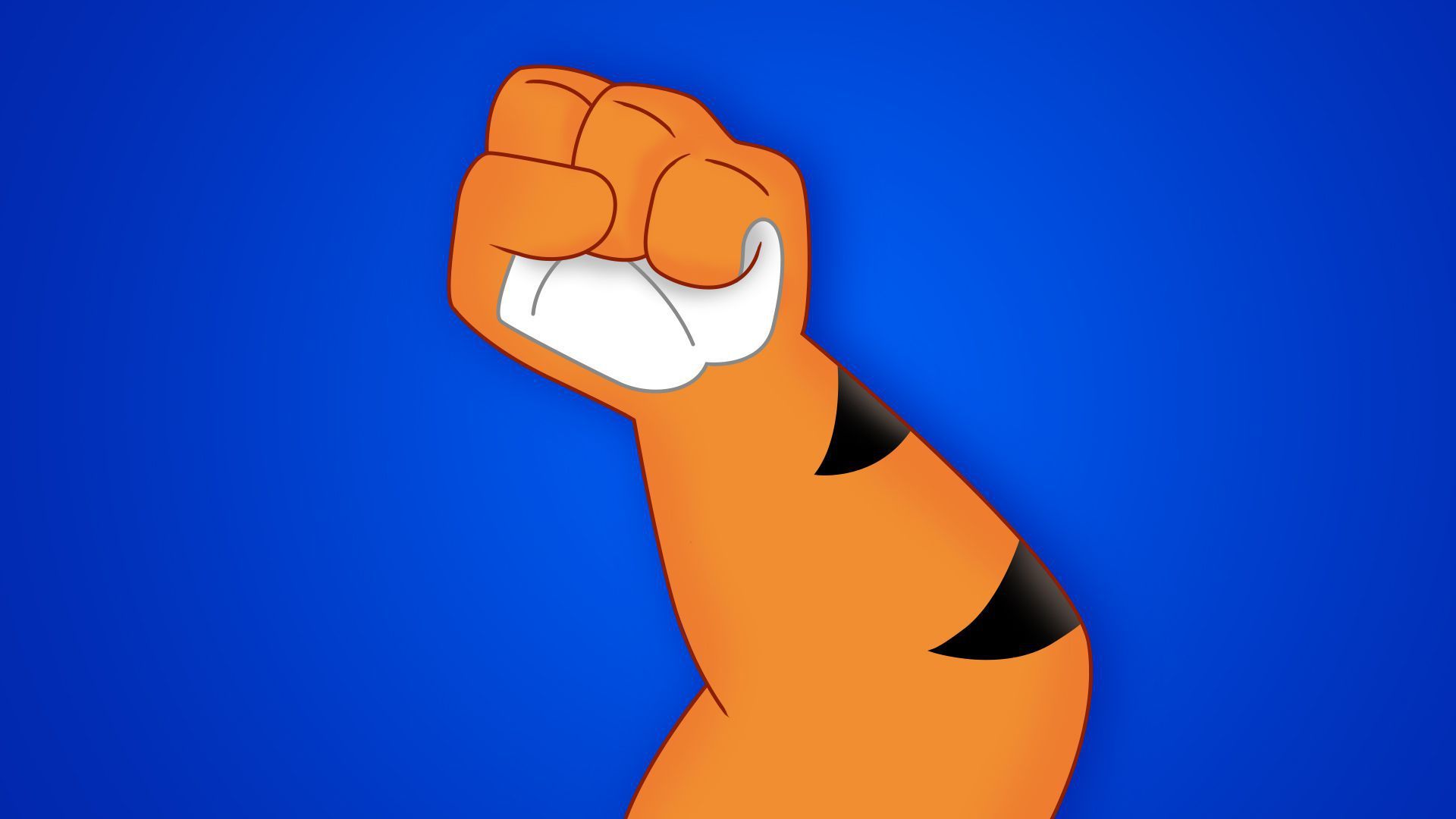 The pace of strikes slowed when the pandemic hit. Now there are signs picket lines are bouncing back amid fresh worker angst.
What's new: Production has been halted at Kellogg cereal plants across America after 1,400 workers walked off the job in a bid for better benefits (and worries about job outsourcing).
The last time a cereal workers strike hit the company was nearly 50 years ago.
Also this week: Hollywood production workers signed off to authorize a strike over better labor conditions and higher pay.
There's no strike now, but the move — the first in its 128-year history — means they can call one at any time.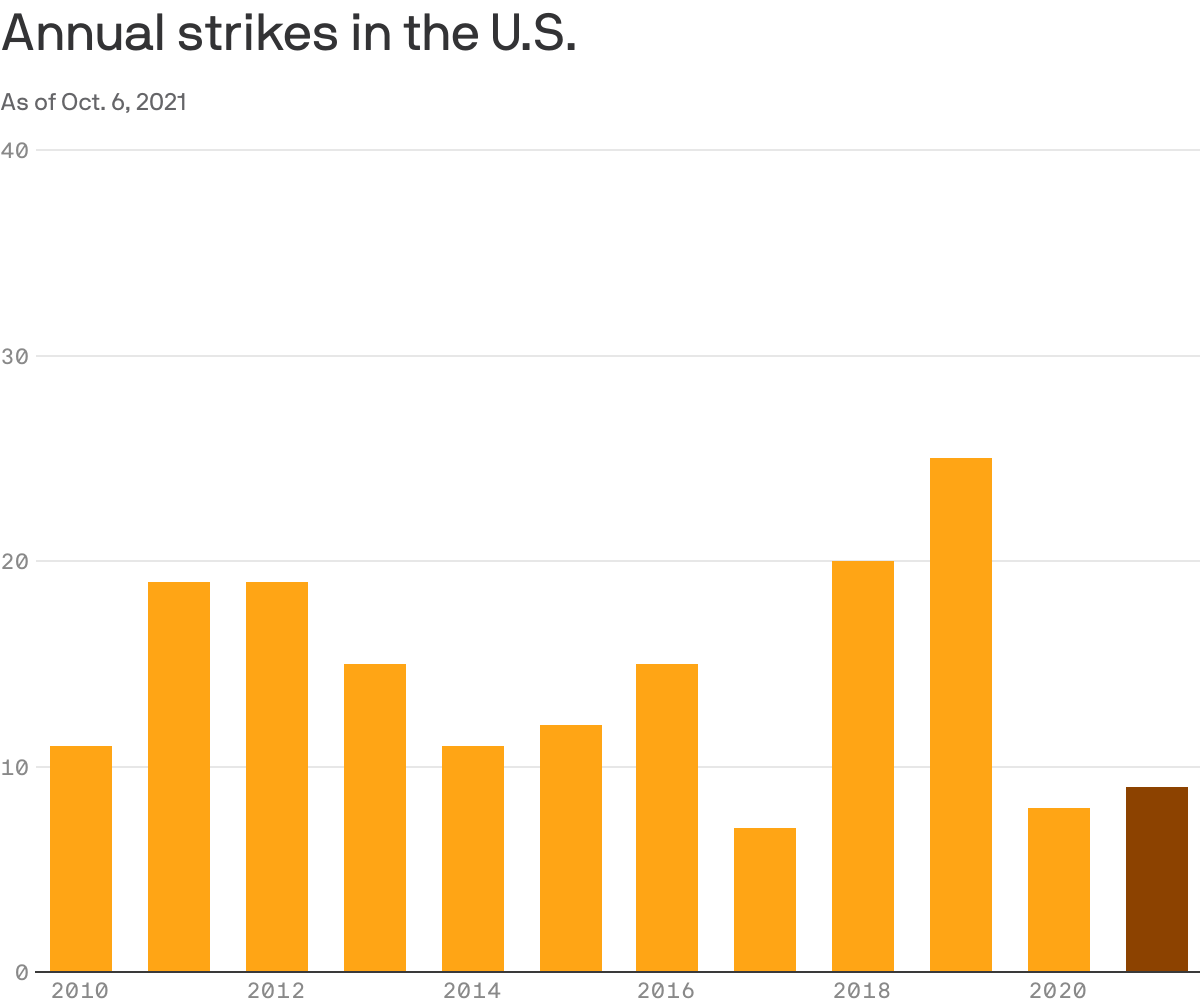 The big picture: Workers are harder to come by, possibly giving employees more leverage for demands. That could be one reason why strikes are well below pre-pandemic levels.
Still, employers aren't bending all the way, causing enough of a stalemate for strikes in the first place.
What to watch: From Hollywood studios to factories, the work stoppages could threaten America's recovery — already plagued by a shortage of stuff.
"My guess is Kellogg will try to bring in outside workers to start some of our lines up to keep food in their network," says Daniel Osborn, a maintenance planner at Kellogg's Omaha, Nebraska, plant, adding that might be difficult for the company. (That worker shortage again.)
Osborn is the local head of the national union behind the weekslong strike at Nabisco factoriesthat ended last month.
Go deeper