What's behind the rising energy prices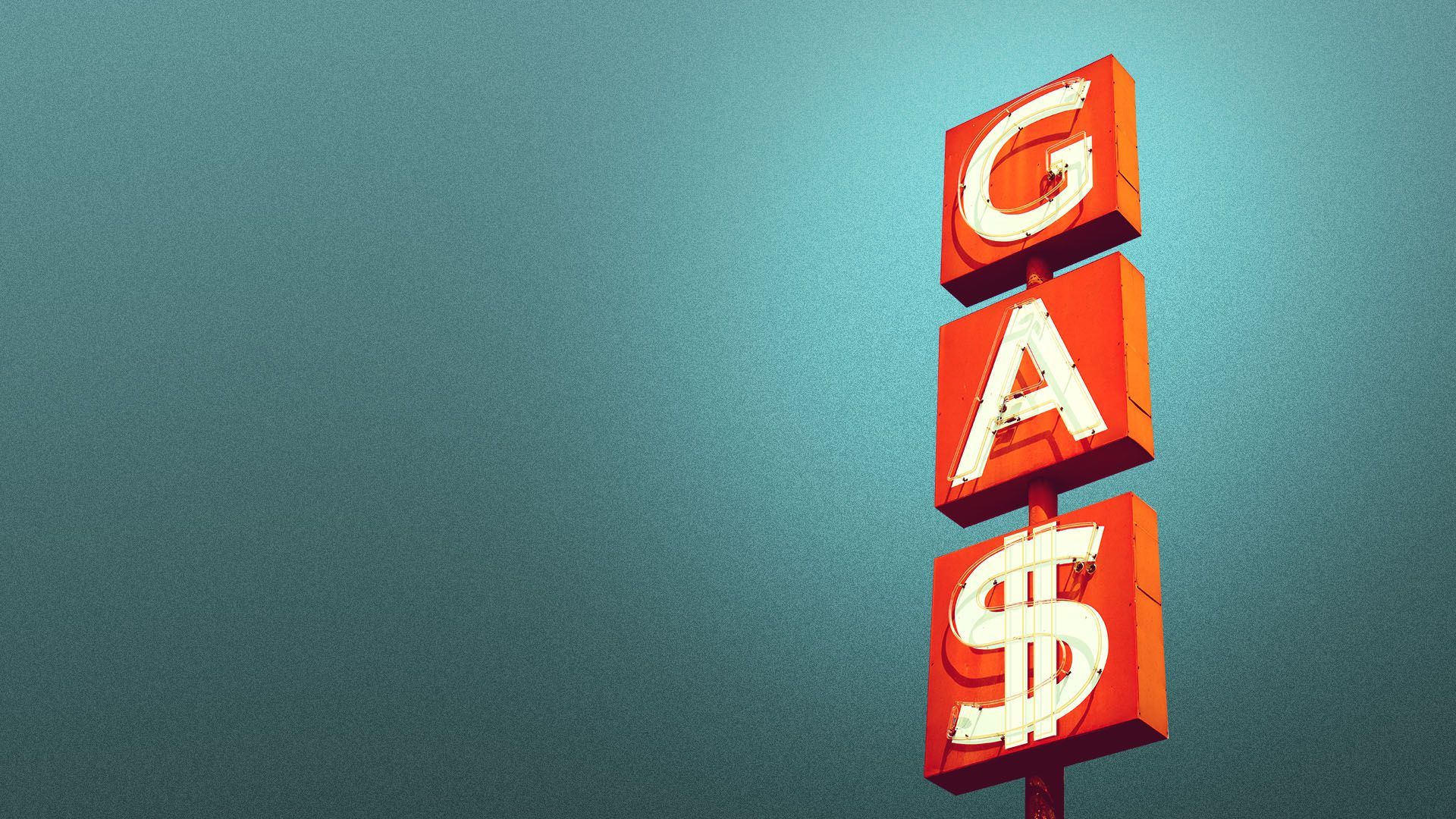 Energy prices are climbing around the world amid a perfect storm of extreme weather, rising power demand, and supply constraints. It's roiling markets overseas, with China and India facing electricity crises while a dozen power companies in the U.K. have gone belly-up.
Driving the news: Oil prices jumped again Monday after OPEC decided not to boost production beyond the modest increase that it had previously outlined.
Prices for both oil and natural gas have roughly doubled over the last year, and gasoline at U.S. pumps is up by about 50% on average.
Why it matters: Commodities like oil and gas operate in global markets, so the U.S. isn't immune to the effects of rising prices.
Just look at the Consumer Price Index, one major gauge of inflation — its latest reading in September showed energy costs up 25% compared to a year ago.
The big picture: Higher energy costs impact our economic recovery. Every dollar that goes to electric and heating bills is a dollar that isn't spent on holiday shopping or going out to eat.
And prices may go up further this winter. Bank of America analysts estimate Brent crude oil could hit $100 per barrel — a price not seen since 2014.
What happened: The current price trajectory is the result of supply moderating while demand heads skyward, Luke Tilley, chief economist at Wilmington Trust, tells Axios.
On the demand side, the reopening of the global economy over the last year sent energy needs up around the world, he says.
High demand led to natural gas shortages in Europe and China. That prompted some power companies to swap gas for oil — pushing up prices of both.
The supply side is more complicated.
For one, oil production dropped off at the start of the pandemic when demand cratered for everything from airplane fuel to gasoline. U.S. independent producers are far more cautious about cranking the spigot open every time prices inch up, thanks to a recent wave of bankruptcies and investors demanding more focus on returns.
OPEC isn't raising supply significantly, in a bid to keep prices at profitable levels.
And production has been more constrained because the world's largest economies have made transitioning to more renewable power a top priority, says Phil Orlando, chief equity market strategist at Federated Hermes.
The impact: "All of those different moving pieces took U.S. energy production down by about 2 million barrels a day over the course of the last year, at a time when demand has surged based on the global reopening trade," Orlando adds.
Be smart: The climate-related pullback in production is driven by investors in energy companies, as well as public sentiment, as much as it is by governments.
Our thought bubble, via Felix Salmon: The effect of oil companies refusing to raise output in response to higher demand is functionally identical to the effect of a carbon tax. The longer fossil fuels remain pricey, the more attractive the development of renewable alternatives will be.
Go deeper