Nobel Prize awarded for research on how humans feel temperature and touch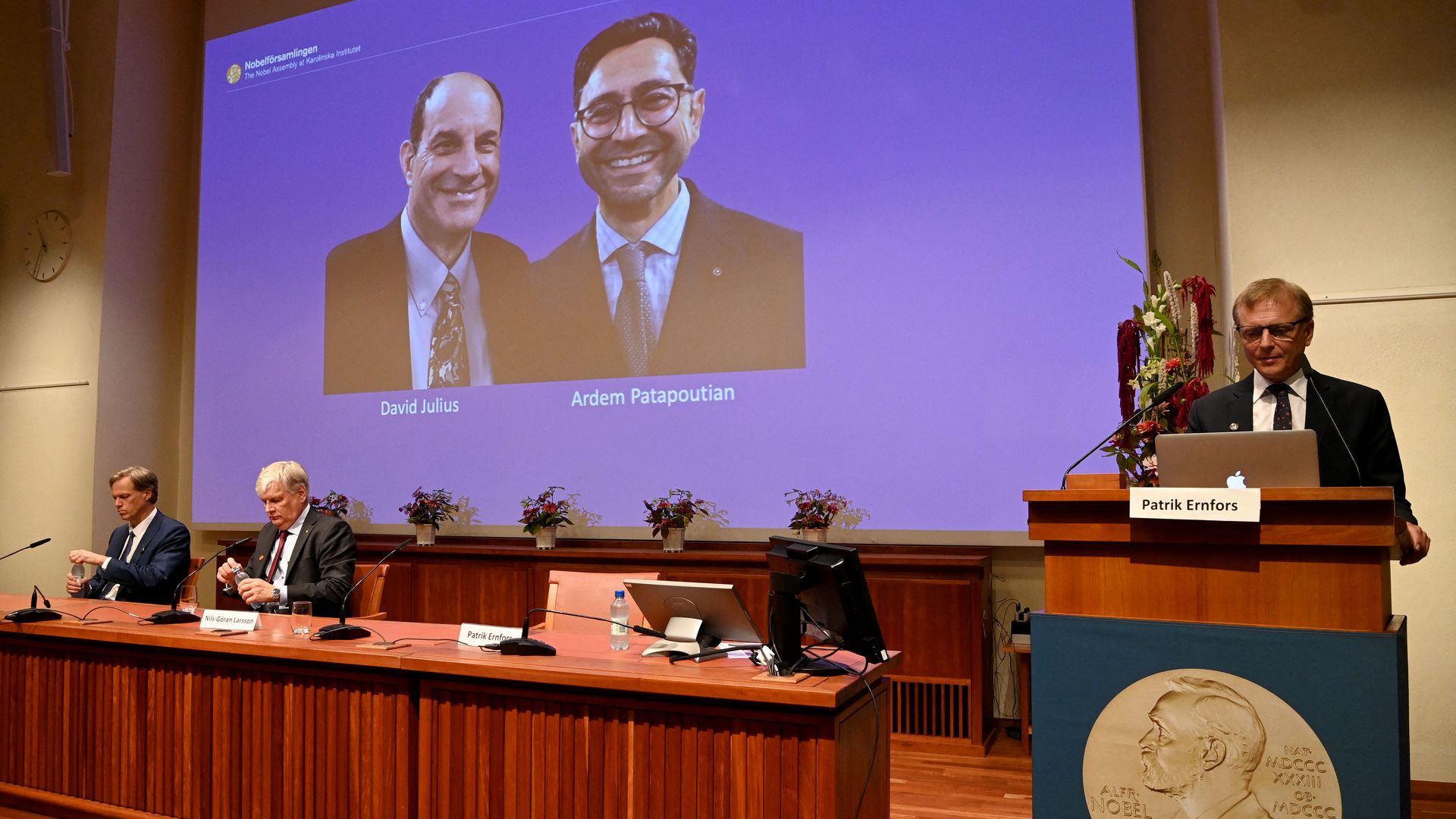 David Julius and Ardem Patapoutian were jointly awarded the Nobel Prize in Physiology or Medicine "for their discoveries of receptors for temperature and touch," the award's committee said Monday.
Driving the news: The pair's research led "to a rapid increase in our understanding of how our nervous system senses heat, cold and mechanical stimuli," per the announcement.
"The laureates identified critical missing links in our understanding of the complex interplay between our senses and the environment."
Julius used capsaicin, a pungent compound from chili peppers that induces a burning sensation, to isolate a sensor in the nerve endings of the skin that responds to heat.
Patapoutian used pressure-sensitive cells to discover a class of sensors that respond to mechanical stimuli in the skin and internal organs.
The big picture: The pair of researchers received the Kavli Prize in Neuroscience in 2020 for their discovery of molecules that allow us to feel heat, cold, inflammation and other physical sensations.
Julius is a professor of physiology at the University of California, San Francisco, and Patapoutian is a professor at the Scripps Research Institute in La Jolla, California.
What to watch: Two additional science Nobel Prizes will be announced this week — physics on Tuesday and chemistry on Wednesday — and other prizes, including in literature and economic science will be announced on Thursday and Friday.
Go deeper