Facebook whistleblower's moment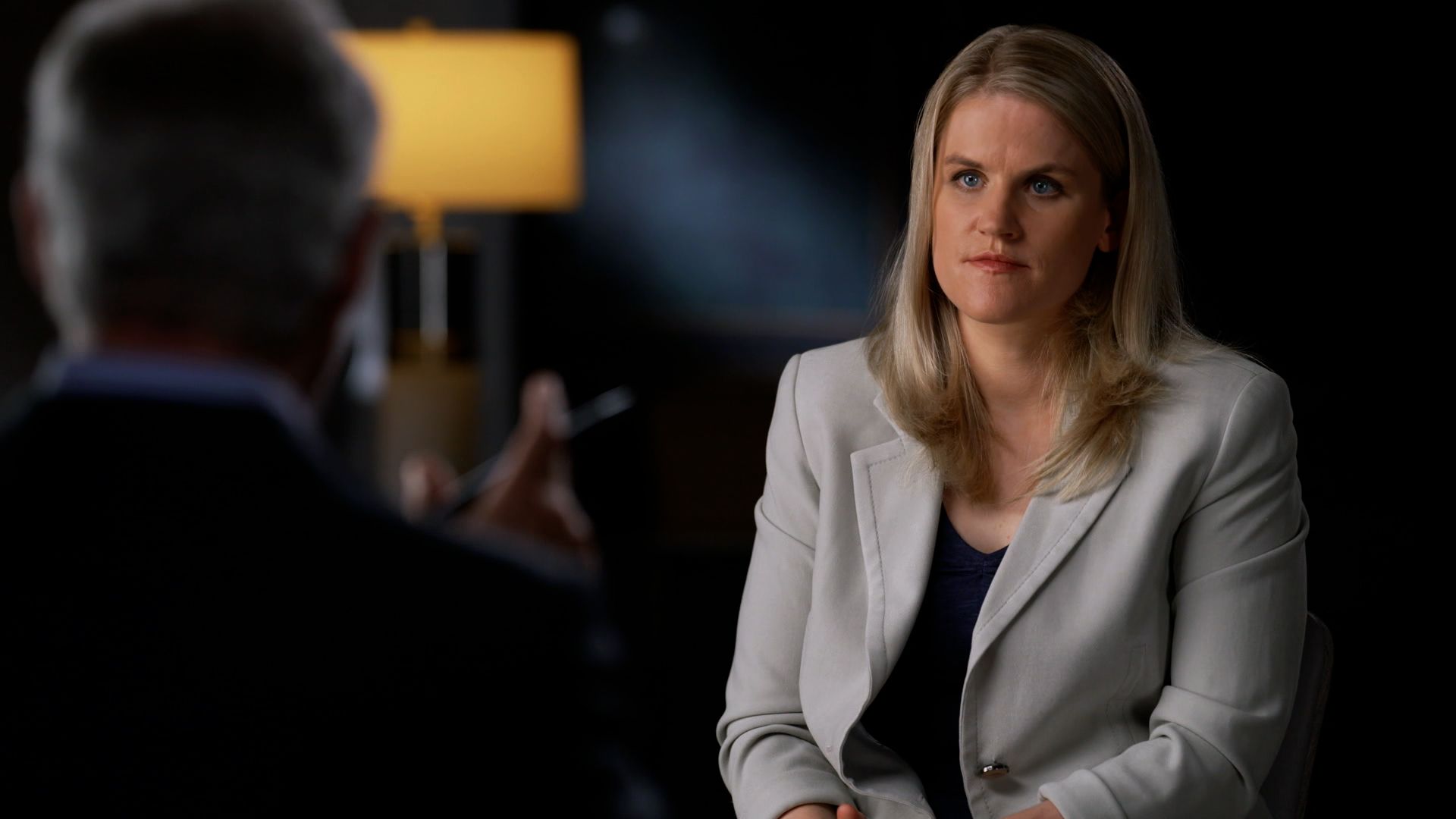 Whistleblower Frances Haugen's "60 Minutes" interview Sunday put a name and a face on charges that Facebook has known about and failed to counter harms caused by its platform.
Why it matters: The complaints were largely familiar, but they gained specificity and depth from Haugen's standing as someone who formerly worked for Facebook on its civic integrity team — and who still says she "loves" the company.
Driving the news: Haugen said she downloaded thousands of pages of internal research before she left Facebook in May.
She wanted to document her conclusion that the company wasn't willing to invest enough "to keep Facebook from being dangerous."
"I have to get out enough that no one can question that this is real," she said.
Those documents became the basis for a series in the Wall Street Journal chronicling Facebook's own research into Instagram's impact on teen girls' mental health; a two-tier content moderation system that lets VIPs get away with breaking rules; the backfiring of a plan to lower the political heat in users' news feeds; and other topics.
Details: In an interview with CBS' Scott Pelley, Haugen said that her lawyers have filed at least eight complaints with the Securities and Exchange Commission that point to discrepancies between Facebook's internal research and the company's public statements on issues like hate speech and mental health.
"The thing I saw at Facebook over and over again was there were conflicts of interest between what was good for the public and what was good for Facebook," she said. "Facebook, over and over again, has shown it chooses profit over safety."
Haugen, 37, is a long-time Silicon Valley product manager whose previous jobs included stints at Google, Pinterest and Yelp. She resigned from the company in the spring.
"I've seen a bunch of social networks and it was substantially worse at Facebook than anything I'd seen before," she told Pelley.
In a profile posted by The Wall Street Journal Sunday, Haugen said she sifted through the company's internal social network, Facebook Workplace, to look for examples of places Facebook ignored user safety concerns. She said she expected to be caught.
The other side: "Every day our teams have to balance protecting the right of billions of people to express themselves openly with the need to keep our platform a safe and positive place," Facebook spokesperson Lena Pietsch said in a statement. "We've made important improvements to tackle the spread of misinformation and harmful content. To suggest we encourage bad content, know about it, and do nothing is just not true."
Be smart: Facebook's Davis told members of the Senate in a hearing last week that the company wouldn't retaliate against the whistleblower for going to Congress. That left unanswered whether it might try to go after her for leaking internal documents to the Wall Street Journal.
The bottom line: Facebook has endured multiple body blows to its public image over the years with little significant damage to its growth or its profits. It has already brushed off ad boycotts and regulatory penalties.
Unless users start abandoning Facebook in droves, it's hard to see how this time will be different.
What's next: Haugen will testify in a Senate hearing on Tuesday, Oct. 5.
Go deeper