Democrats sense now or never moment on climate legislation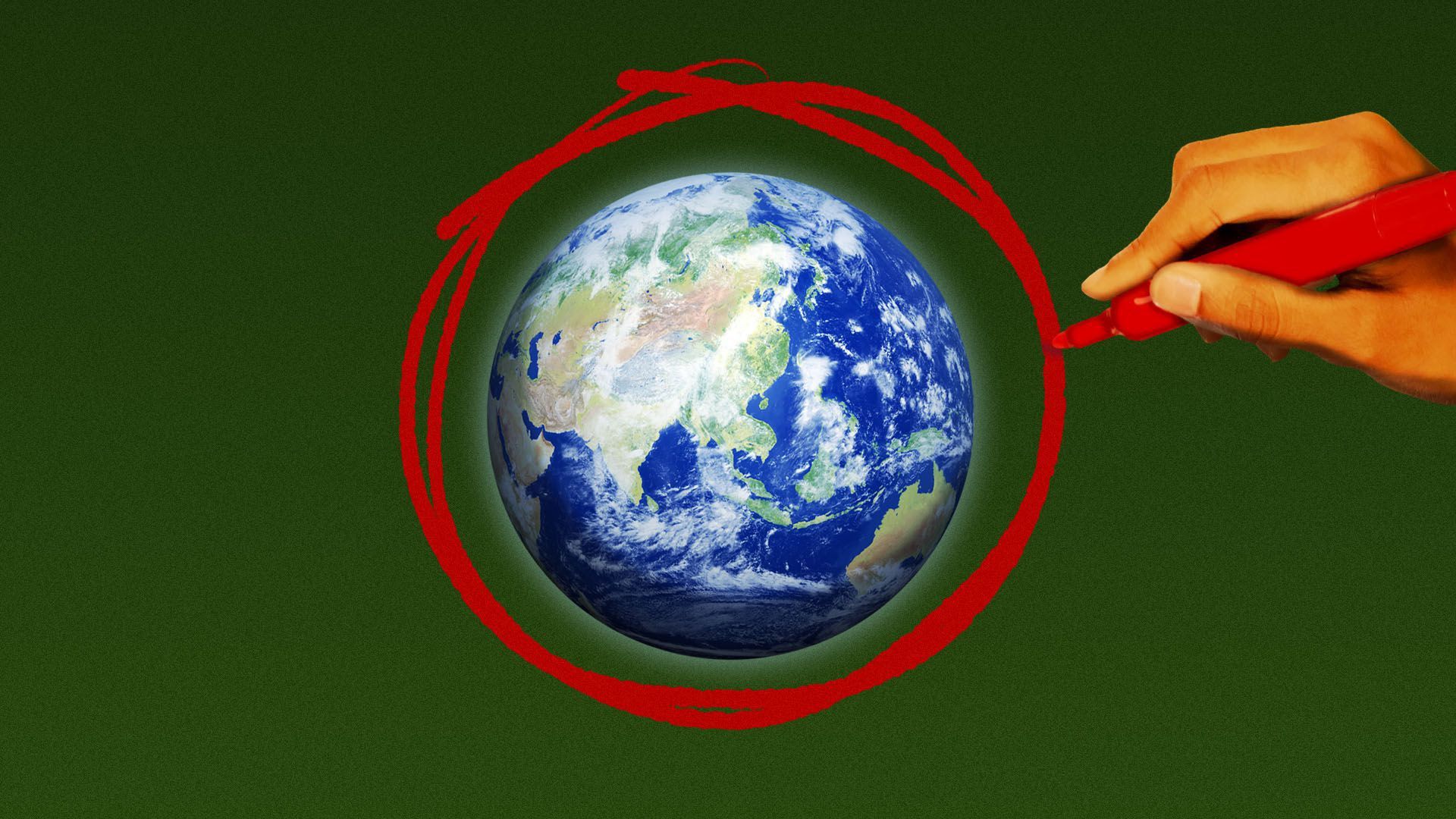 Democrats and advocates pushing for big climate investments in reconciliation legislation will likely need to scale down their ambitions even as they emphasize the global stakes of the fluid Capitol Hill talks.
The big picture: Democrats and the White House face the tricky task of crafting a social spending and clean energy plan that will be significantly smaller than progressives have envisioned.
Democrats will likely need to cut significantly the $3.5 trillion plan crafted in the House as Sen. Joe Manchin (D-W.Va.) calls for a $1.5 trillion ceiling.
But how that affects climate initiatives compared to other areas like child care and health is unknown for now.
What we're watching: The complex talks in the next days and weeks will make clearer whether the smaller reconciliation plan will remain largely as wide-ranging as envisioned but at smaller levels for each initiative, seek to jettison some major priorities, or some combination thereof.
Rep. Alexandria Ocasio-Cortez (D-N.Y.) broadly told CBS' "Face the Nation" on Sunday that fully funding programs for shorter time periods could be a way of reaching a compromise on the reconciliation bill. But she also said climate provisions are "not something we can kick down the line."
Rep. Pramila Jayapal, the Congressional Progressive Caucus chair, told CNN Sunday: "I think that the clean electricity standards really do need to be in there for a 10-year period because it takes time to cut carbon emissions."
Why it matters: A key date to watch is Oct. 31, the opening of the big United Nations climate summit in Glasgow, Scotland, where the U.S. hopes to push other countries to expand their efforts — something harder to pull off without a big domestic package approved.
Democrats' razor-thin margins also mean Republicans have a strong chance of reclaiming one or both chambers of Congress in the midterms, which is also fueling Democrats' and activists' do-or-die concerns.
What they're saying: "When we especially talk about the crisis of climate change, and the need to transform our energy system away from fossil fuel, the $6 trillion that I had originally proposed was probably too little, $3.5 trillion should be a minimum," Sen. Bernie Sanders said on ABC's "This Week" Sunday.
But he added: "I accept there's going to have to be give and take."
Go deeper