6. 1 wine thing: The new vineyards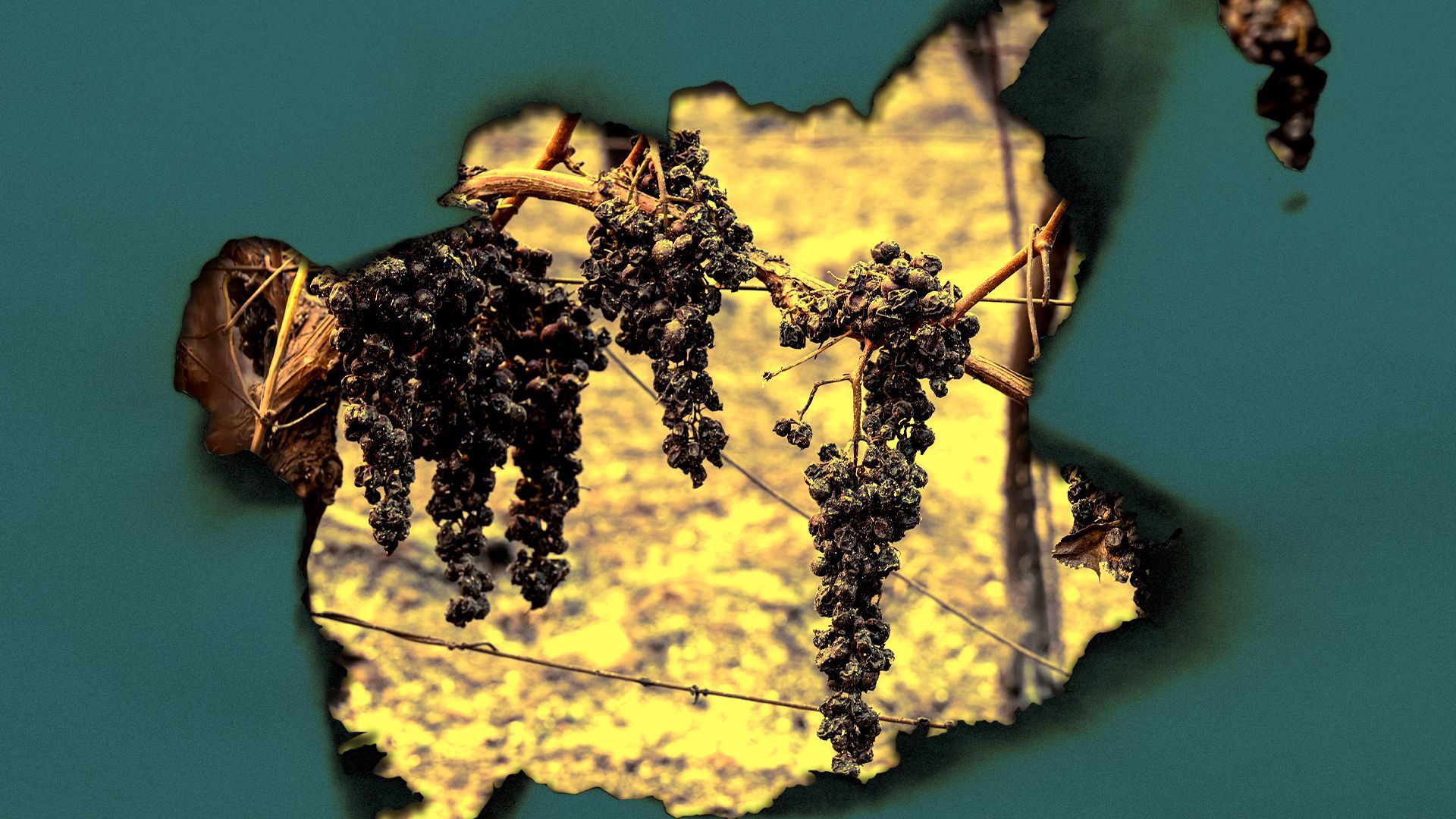 If you want your kids to be able to experience a great Napa cabernet, you might want to lay it down now. Climate change is upending much of the wine world, radically reshaping the map of the world's greatest wine regions.
Why it matters: Wine is the most celebrated agricultural commodity in the world, a key part of many countries' national identity dating back in some cases for thousands of years. Much of that history and environment is now facing an existential threat.
Previous Story
Next Story