NWSL in crisis after sexual harassment, abuse allegations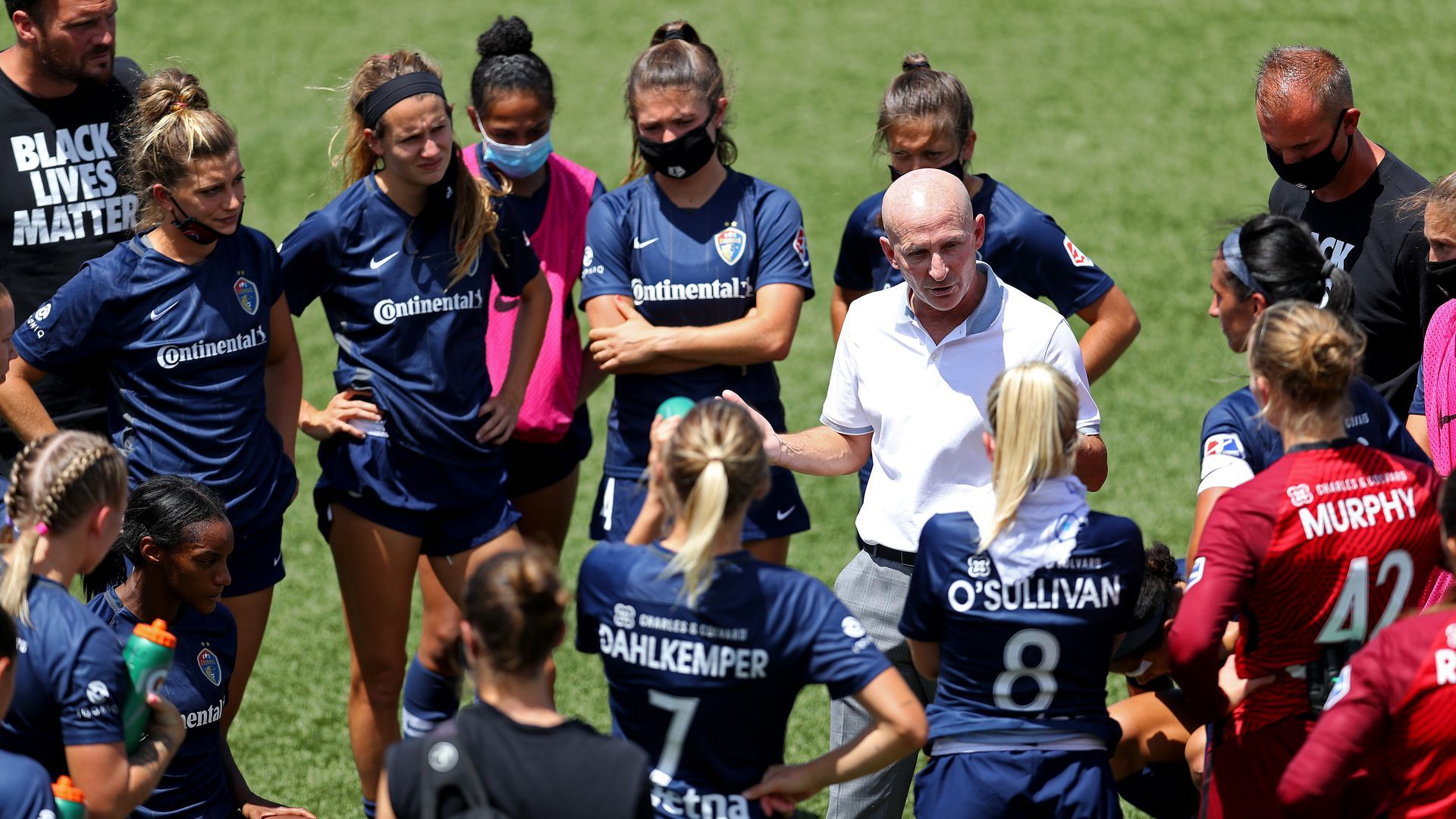 After years of silence, NWSL players are speaking up — detailing cases of harassment and abuse, often at the hands of male coaches.
Driving the news: The North Carolina Courage fired coach Paul Riley on Thursday amid allegations of sexual coercion that span over a decade and involve multiple teams.
The announcement comes after The Athletic published an investigation (subscription) in which journalist Meg Linehan talked to over a dozen players from every team Riley has coached since 2010.
Two players — Sinead Farrelly and Mana Shim — went on the record with allegations that included Riley coercing Farrelly into having sex and sending both women unsolicited sexual pictures.
What they're saying: Riley, in an email to The Athletic, said the majority of the allegations are "completely untrue."
NWSL commissioner Lisa Baird said she was "disgusted" and that the league will implement a new anonymous reporting process.
The big picture: This is not an isolated case for a league that had only one female coach entering the season. Just this week, the Washington Spirit fired Richie Burke following a harassment investigation.
"There definitely has been this shared idea that because two leagues have folded in the past, the NWSL is kind of the last hope for a women's soccer league," USWNT star Alex Morgan told The Athletic.
"Because of that, I feel like there's this idea that we should be grateful for what we have and we shouldn't raise important questions — or ask questions at all."
Players and team employees are starting to breach that code of silence, shining a disturbing light on the league's culture and labor practices.
What's next: The NWSL players' association is currently negotiating its first contract. Safety is a key part of its demands, along with economic rights and issues like free agency.
"The NWSL has failed us," the union said in a statement. "We are taking our power back."
"Men, protecting men, who are abusing women," Megan Rapinoe tweeted. "Burn it all down. Let all their heads roll."
Go deeper: NCAA to use "March Madness" brand for women's basketball tournament
Go deeper