Consumers expected to pay up for holiday shopping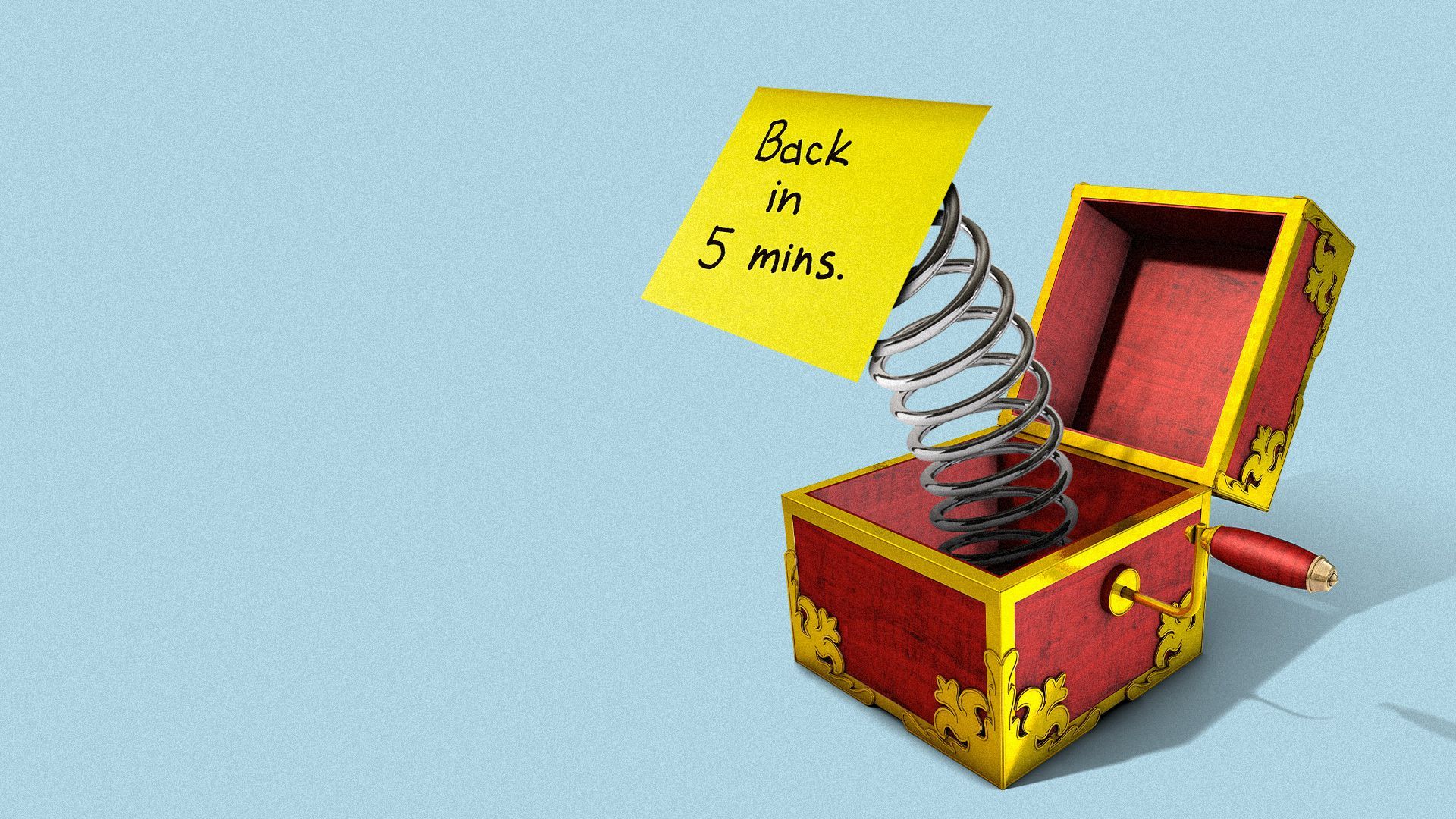 Holiday gifts are probably going to cost more this holiday season — a lot more, according to a new report from Salesforce.
Why it matters: Price increases, and consumers' willingness to pay them, may help save manufacturers' and retailers' bottom lines in a season riddled with shipping and logistics logjams.
Businesses have warned consumers to start holiday shopping yesterday — in order to avoid the worst of the empty shelves and inflated prices.
Driving the news: Hasbro and Mattel both say they'll still meet their full-year earnings forecasts despite worsening delays at every level of the global supply chain.
"Price increases should cover additional expenses, leading the company to expect limited margin headwinds," Goldman Sachs' research team wrote on Hasbro in a note last week.
"Mattel's price increases in 2H21 will offset cost inflation from supply chain challenges," they wrote separately.
The backstory: Pent-up demand for goods and record household wealth are continuing to translate into strong consumer spending and more corporate pricing power to cover the rising costs of materials and logistics.
Consumers will likely be willing to cough up the extra cash for some items, while buying fewer items overall, according to Rob Garf, VP and GM of retail at Salesforce.
Salesforce estimates that price increases could reach 20% this holiday season.
State of play: Companies have been pulling out all the stops to get ahead of the logistical problems.
Manufacturers have shipped items earlier than usual in order to build inventory, Tami Zakaria, an analyst with JPMorgan, tells Axios.
Some have acquired more shipping lanes, or expanded to using both the East and the West Coast ports, she adds, while also turning to airfreight ahead of big launch dates.
What to watch: Manufacturers that produce more items later in the year may find shipping costs so high that it may be uneconomical to ship from overseas, Jaime Katz, a senior equity analyst for Morningstar, tells Axios. 
The bottom line: "There's no real answer to supply chain when the conditions are what they are," says Katz. 
Go deeper