A racist conspiracy theory goes mainstream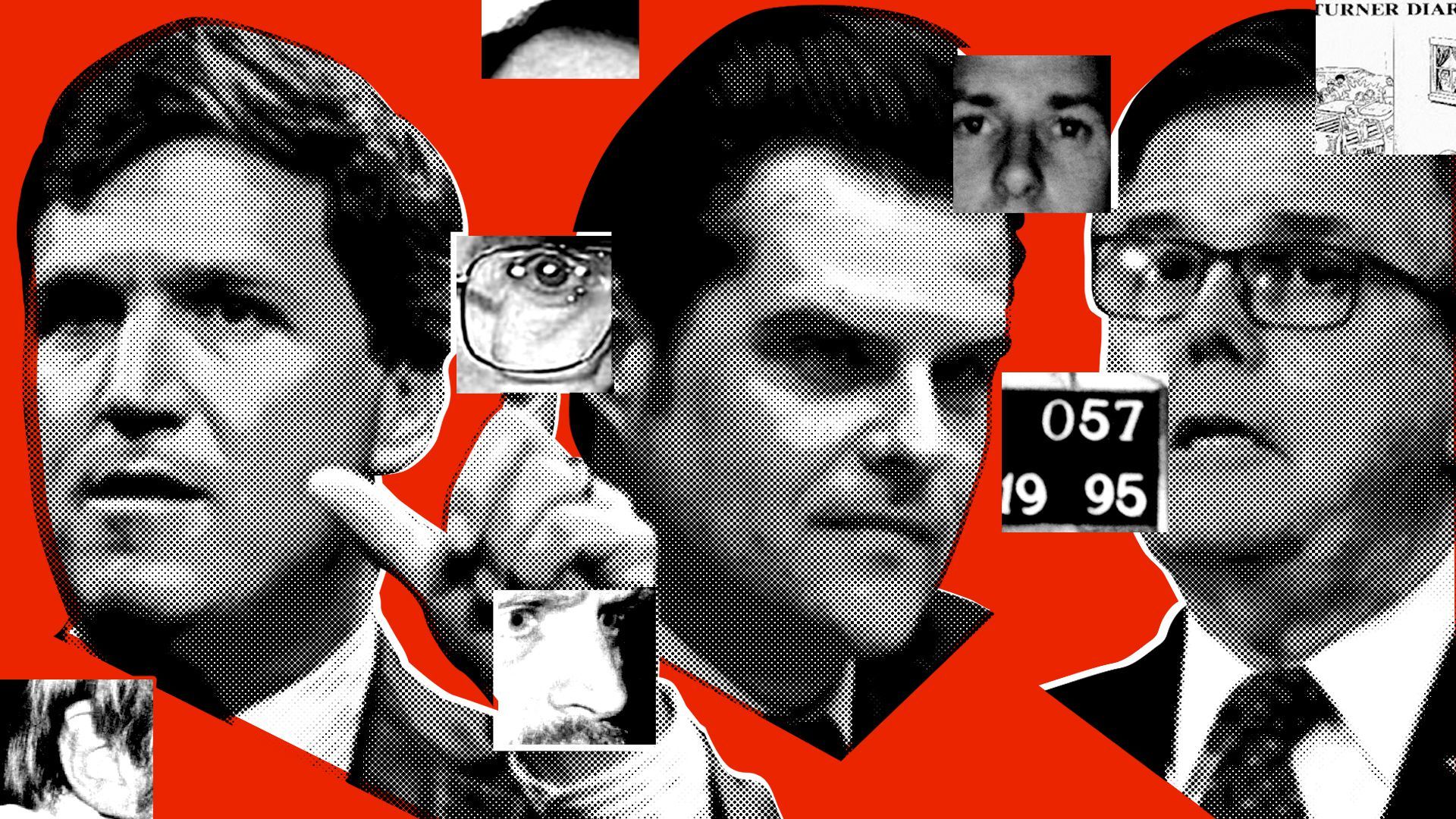 A growing number of elected Republicans are openly promoting "white replacement theory," a decades-old conspiracy theory that's animated terrorist attacks, including the 1995 Oklahoma City bombing.
Why it matters: This mainstreams what once was the sole provenance of white supremacists.
What it is: "White replacement theory" posit the existence of a plot to change America's racial composition by methodically enacting policies that reduce white Americans' political power.
The conspiracies encompass strains of anti-Semitism as well as racism and anti-immigrant sentiment.
Driving the news: Fox News host Tucker Carlson has for years alluded to elements of replacement theory. Former President Trump emboldened some believers, as well, including by retweeting accounts that identified themselves as believers in "white genocide."
Carlson's recent defiance, in the face of the Anti-Defamation League's calls for him to resign, have put these conspiracies back into the spotlight, along with the pronouncements of some high-profile elected officials.
Rep. Matt Gaetz (R-Fla.) last week tweeted an explicit endorsement of WRT. Gaetz later tweeted that he doesn't think of replacement "solely on race/ethnicity terms," blaming "the Left" for taking him out of context.
Other Republican officials have endorsed tenets of WRT without explicitly using the term.
Texas Lt. Gov. Dan Patrick recently told Fox News' Laura Ingraham that the Biden administration's immigration policy is designed to eventually create a giant new group of Democratic voters and "every one of them [will have] two or three children."
Rep. Scott Perry (R-Pa.) said during a committee hearing in April: "For many Americans, what seems to be happening, or what they believe right now is happening, is, what appears to them is, we're replacing national-born American — native-born Americans, to permanently transform the landscape of this very nation."
Spokespeople for Gaetz and Patrick did not respond to requests for comment for this story. Perry's office declined to comment on the record about his comments, and a Fox News spokesperson declined comment.
Between the lines: Victims' advocates say giving credence to conspiracy theories could encourage violence.
In 2019, a gunman inspired by WRT killed 23 people at a Walmart in Patrick's state of Texas. A gunman inspired by WRT killed 11 people at a synagogue in Perry's state of Pennsylvania in 2018.
How we got here: Far-right and white supremacist groups in the U.S. and Europe have latched onto several iterations of these conspiracies, accusing liberals of plotting against white people either with public policy or violence.
"White genocide" is believed to have been coined by the late David Lane, an American neo-Nazi who in 1984 was convicted for his role in the murder of Jewish radio host Alan Berg.
Lane was part of a domestic terrorist group called The Order, named after a fictional terrorist group in a racist book called The Turner Diaries, which inspired Timothy McVeigh and other mass murderers.
The Turner Diaries and another WRT novel called The Camp of the Saints recently saw their online values surge.
A "reconquista" theory, similar to WRT, spread for years in the American Southwest. Some conservatives promoted claims about Mexican Americans wanting California, New Mexico and other swaths of the region to be given to Mexico.
Lou Dobbs in 2006 drew charges of racism from Latino academics and activists after telling viewers about such supposed designs.
"Replacement theory" or the "great replacement" was popularized in Europe in the 2000s, as believers argued that native white Europeans were being systematically supplanted by non-white immigrants.
In the U.S., the "replacement theory" and "white genocide" rhetoric and movements seemed to merge as white supremacists gathered in Charlottesville, Va., for the "Unite the Right" rally that turned deadly in 2017.
The bottom line: WRT is racist. And some U.S. politicians and highly rated TV pundits are saying the quiet part out loud.
Go deeper