CDC issues urgent advisory calling on pregnant people to get COVID vaccine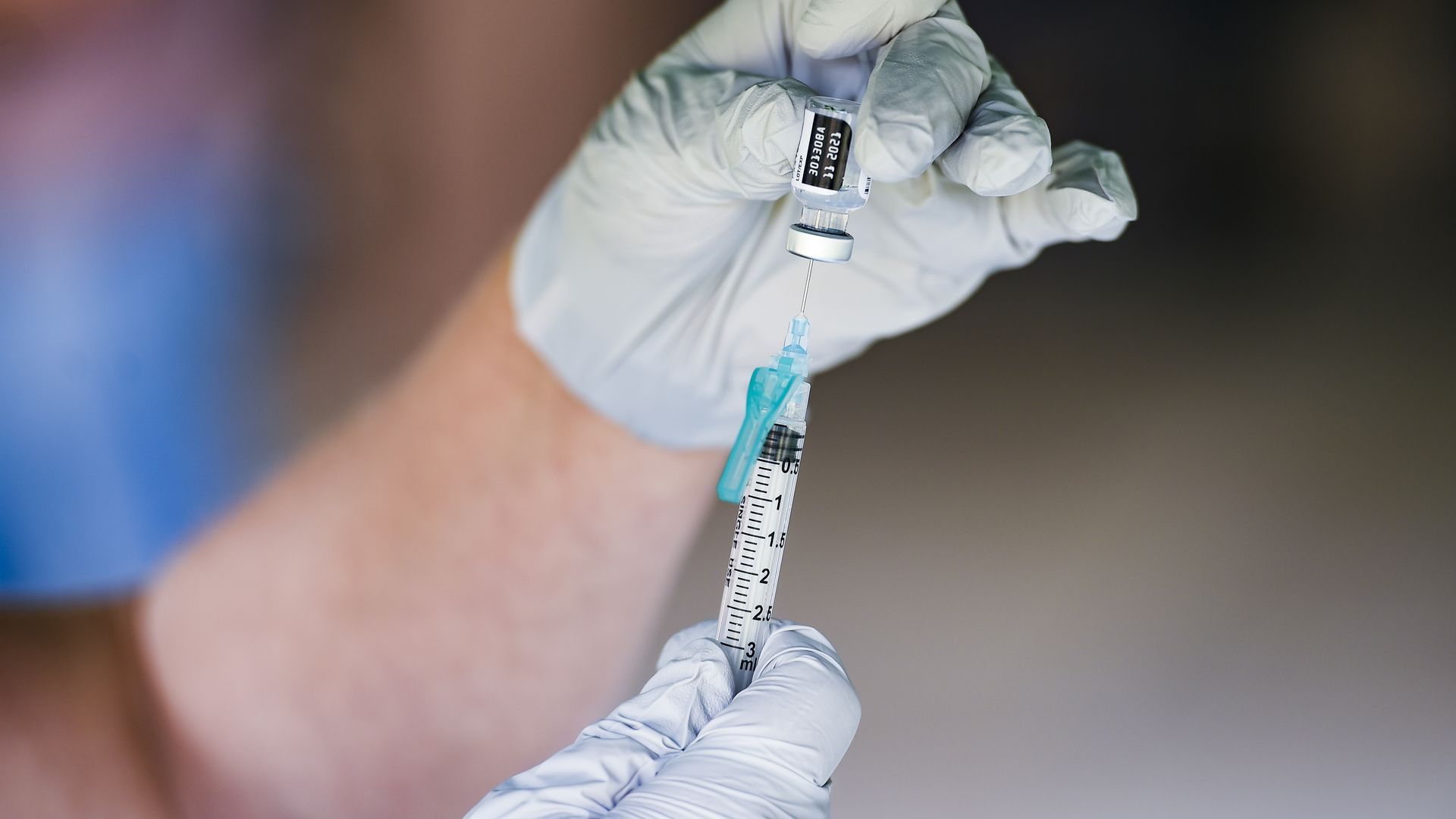 The CDC issued "an urgent health advisory" on Wednesday urging people who are pregnant or planning to become pregnant to get the COVID-19 vaccine.
Why it matters: The CDC said it "strongly recommends" vaccination because its benefits for a pregnant person and the fetus outweigh the risks. It added that pregnant people with COVID-19 are at "increased risk" of outcomes such as preterm birth, stillbirth and admission of a newborn into the ICU.
The CDC is also calling on health departments and health care professionals to educate pregnant individuals on the safety and effectiveness of coronavirus vaccines.
By the numbers: 31% of pregnant people have been vaccinated against the virus, the CDC said.
However, vaccination rates vary by race and ethnicity. Pregnant Asian people have higher rates (45.7%) than Latinos (25%), with Black pregnant people having the lowest rates at 15.6%.
There have been more than 125,000 confirmed COVID-19 cases in pregnant people as of Monday, including 22,000 hospitalizations and 161 deaths.
Of note: The CDC has also said that there is no evidence to suggest that vaccines can cause infertility.
Scientific studies have found that virus antibodies from a pregnant person receiving a vaccine were found in the umbilical cord, meaning that antibodies that could protect babies may be created.
Go deeper