Hands-on with Nintendo's new Switch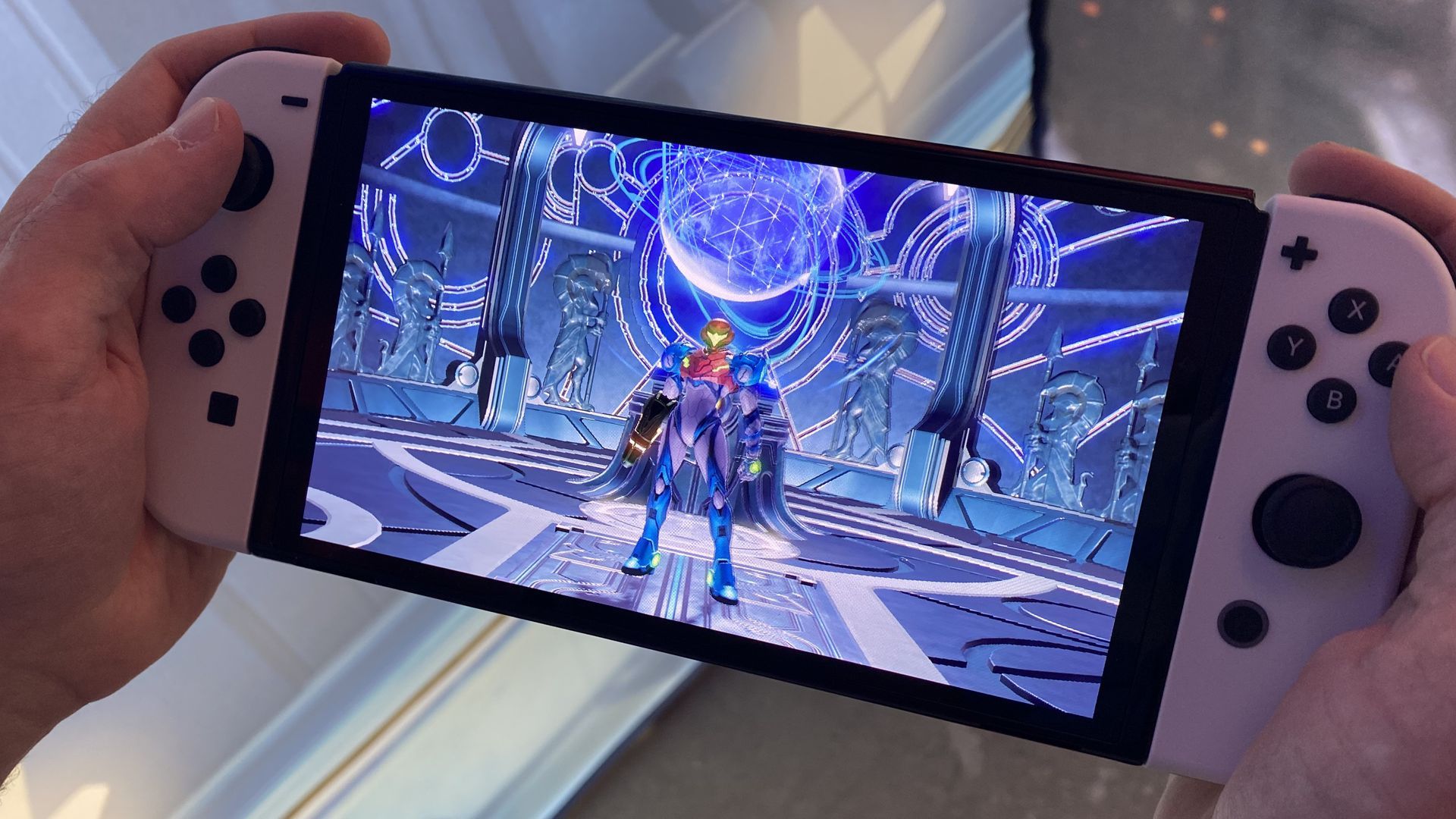 Nintendo's more expensive model of the Switch is impressive at first glance, thanks to its bigger, brighter screen. But the unit's improvements are subtle and mostly won't be relevant to people who play the machine hooked up to a TV.
Why it matters: The Nintendo Switch OLED model, to be released Oct. 8, has been a head-scratcher since it was announced, given the limited improvements offered for its $350 price tag, $50 more than the standard model.
The big picture (literally): The most notable improvement is the 7-inch OLED screen, up from 6.2 inches.
Last week, I played the upcoming "Metroid Dread" on the OLED model for 90 minutes and got sucked into the game, quickly forgetting about the screen. That's what good games do.
Only when I looked over at my original Switch did I again feel the impact of the screen size. Games on that one now feel like they're playing in a picture frame.
None of this impacts playing Switch on the TV, as the OLED model doesn't run games at better frame rates or resolutions.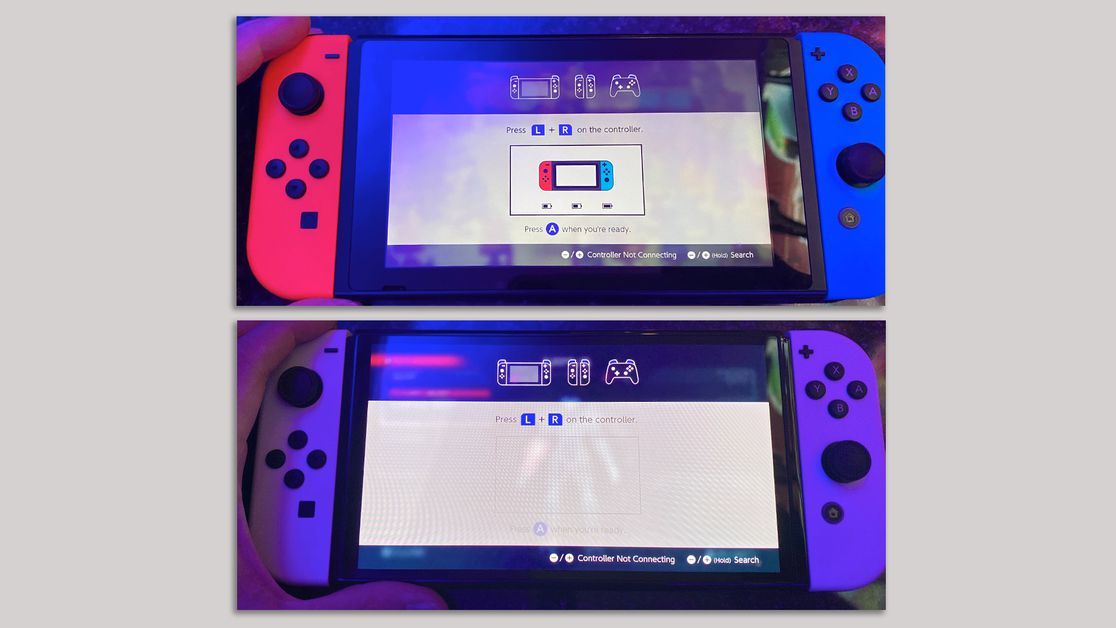 Details:
The overall OLED model is barely bigger than the original. Its central unit has been widened just enough that it is incompatible with a couple of the cardboard shells (piano, bike) offered as part of the Nintendo Labo playsets.
The controllers are unchanged, a Nintendo rep confirmed to Axios. That means the long-standing issues with the system's Joy-Con controllers could crop up for the OLED model, too.
Players who want to prop their Switch on a table will probably appreciate the OLED model's broader, unit-wide stand.
The bottom line: The Switch is so hot that minor improvements shouldn't be a hindrance for Nintendo. It will probably have no problem selling the new model, to the extent the company can make them in these supply-constrained times.
Bear in mind, Nintendo still hasn't needed to drop the base Switch's $300 price in the U.S. since its 2017 launch.
What's next: If you're holding out for a more powerful Switch, Nintendo's approach to near-annual iterations of its portable hardware suggests it'd be at least a year or two away.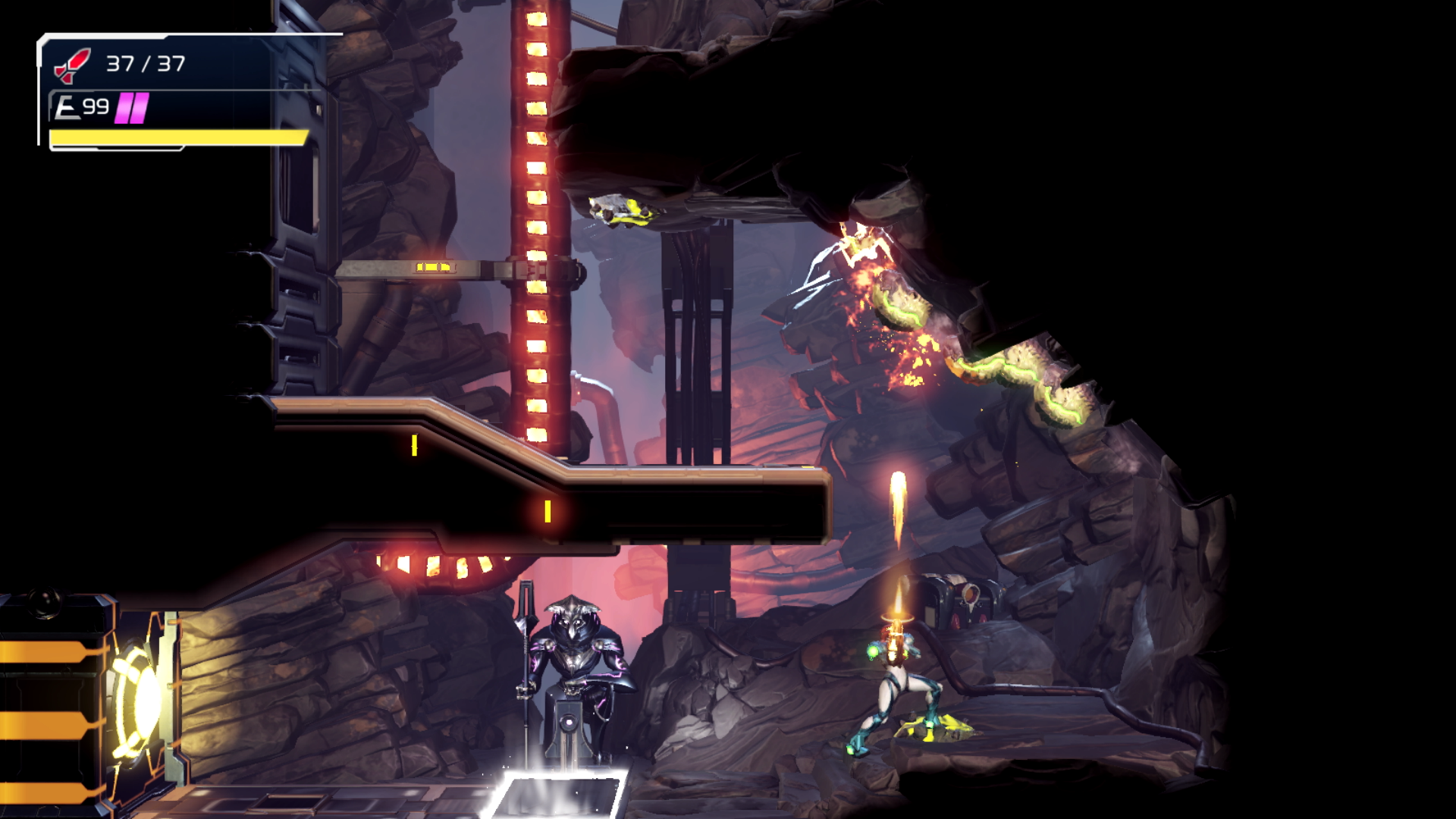 "Metroid Dread," releasing on Oct. 8, is one of Nintendo's marquee games of the year. It's also in one of Axios Gaming's favorite series.
Why it matters: It's the first "Metroid" release from Nintendo since 2017, the first non-spinoff, non-remake in the series, since 2010.
Impressions: After playing the game for 90 minutes last week, I was impressed right from the start.
It feels good: It's classic 2D Metroid. You're alone, playing as bounty hunter Samus Aran as you explore beautiful, mysterious environments filled with alien enemies, hidden items and a bevy of upgrades that gradually expand your move set.
This is the first "Metroid" game released on an HD system, offering a startling level of visual detail to Samus and her surroundings.
It's tense: The advertised hook for "Dread" involves new robot enemies called EMMI that patrol portions of the map, chasing you down if you make too much noise.
This led to frantic chases that encouraged me to use Samus' fluid movement controls to narrowly escape.
Eventually, you can defeat your pursuer and explore calmly.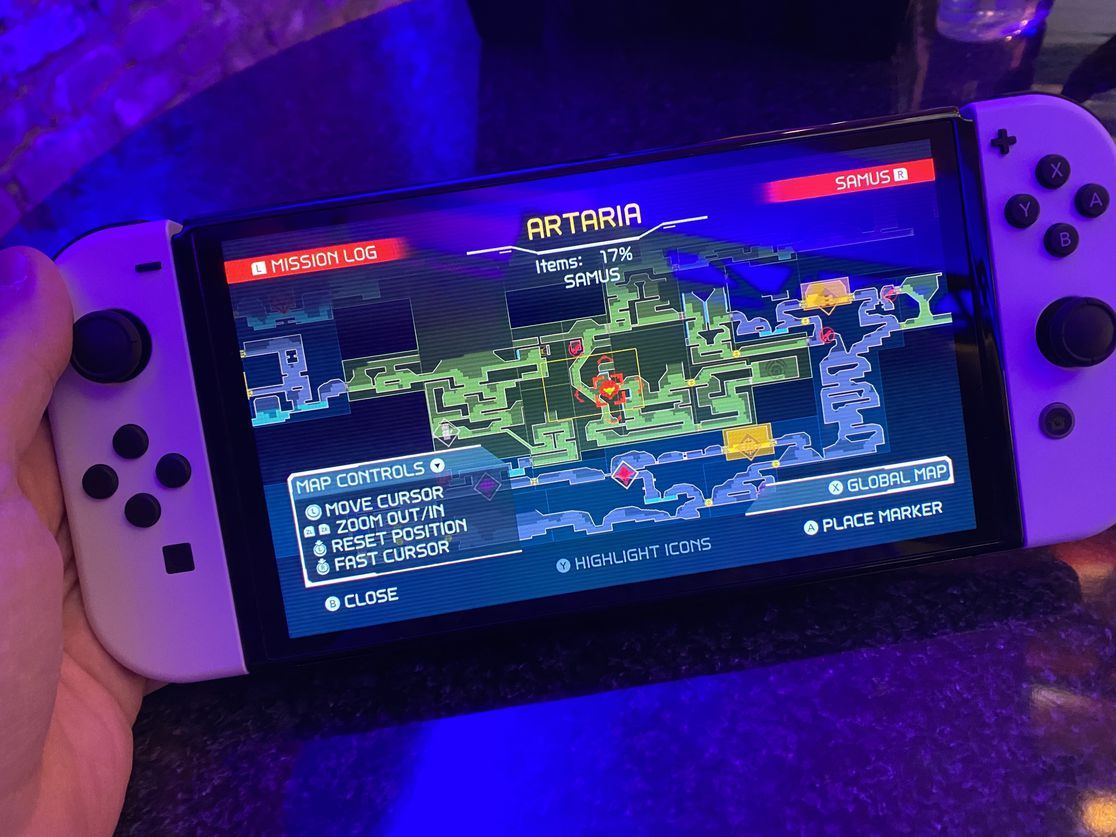 It's got a great map: "Metroid" games are only as good as their levels — both the overall layout of the explorable world and the map used to track discoveries.
The map in "Dread" improves upon predecessors' with a "highlight" option that lets you select all doors or items of the same type, so they pop up on the map.
This makes backtracking — a series staple — easier, as you can easily spot and handle previously unpassable obstacles and unreachable items.
Go deeper