Exclusive: The Washington Post launches digital ad network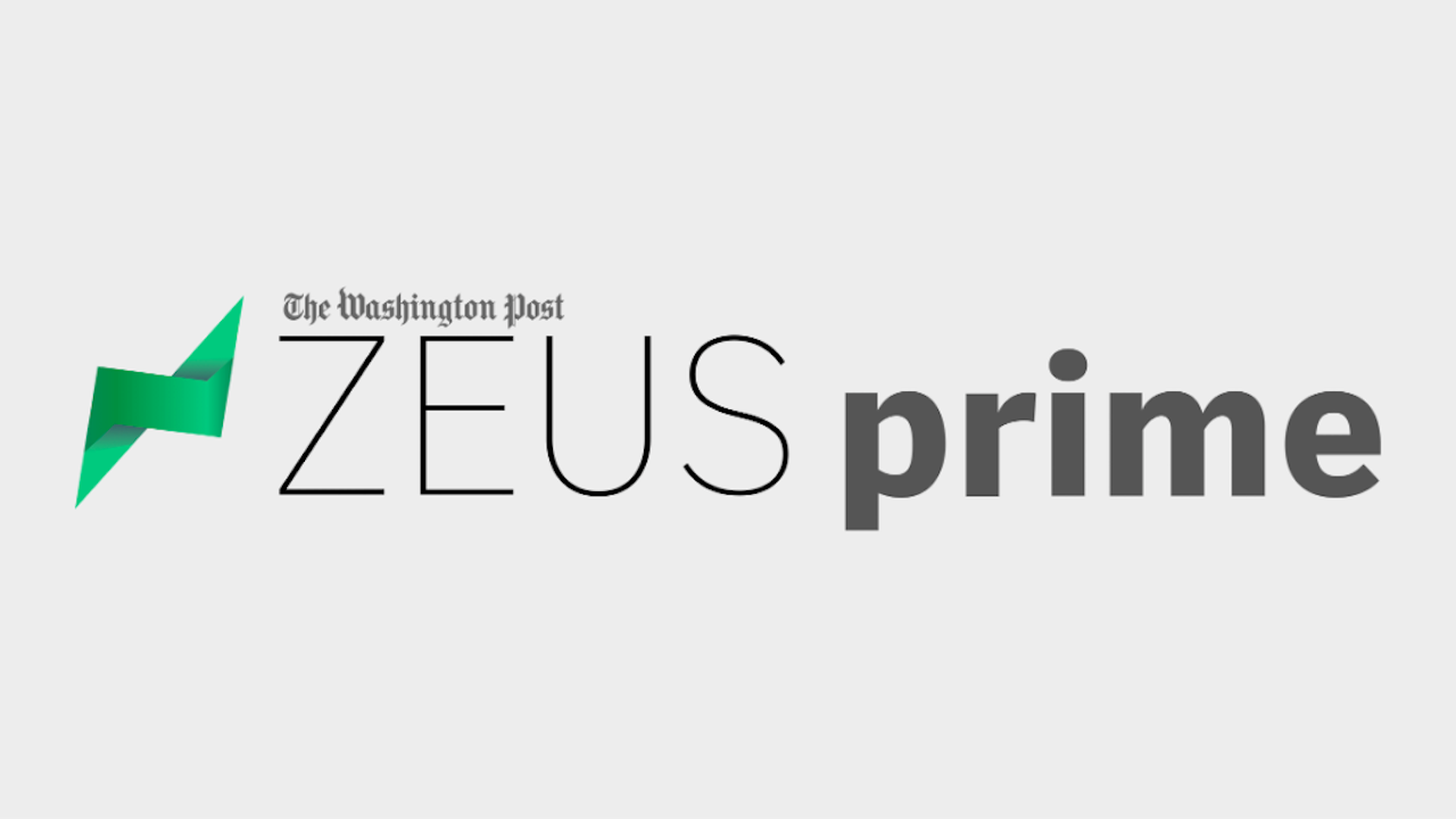 The Washington Post on Tuesday launched an ad network as part of its Zeus advertising technology business, executives told Axios. The network has been in the works for two years.
Why it matters: Marketers have long said they want to buy ads with the ease and efficiency of platforms like Google and Facebook, but on trusted websites like premium news publishers. This ad network solves that.
"It's a new revenue stream for the Post," said The Post's chief revenue officer Joy Robins.
Catch up quick: The Post launched Zeus Prime, a product that allows companies to buy ads in real-time, two years ago. At the time, it was only available to a small group of D.C.-based advertisers and they could only buy ads on the Post.
Beginning Tuesday, The Post will be on-boarding other publishers onto Zeus Prime to create a broader ad network, giving any advertiser the opportunity to buy and target ads across an array of premium publisher websites.
The team will bring on some of Zeus Technology's existing publishing partners, like the Ad Council, Dallas Morning News, and soon Graham Media Group — which operates seven local media hubs.
Zeus Technology serves over 125 publishing clients with products like Zeus Performance, a tool that makes publishers' ads load faster, Zeus Insights, a first-party data tool used for ad-targeting and Zeus Video, a video ad sales tool.
It hopes to bring most of its existing Zeus Technology clients, many of which are local news companies, into the new ad network. The hope is to have nearly a dozen publishing partners in the network by year's end and over one hundred within the next year.
The pricing for ads in the ad network will be $9 per thousand impressions. Ads that wish to add a layer of targeting (i.e.— reach a person that works in finance) will be $10.
These rates are higher than what you would typically find on a platform like Facebook or Google, but lower than what it would cost if an advertiser bought digital ads from a premium publisher directly.
Other media companies, like Vox Media, have also launched ad networks that pool inventory from other publishers.
Jeffrey Turner, head of commercial products at The Post, said the Zeus Prime ad network was seeking to differentiate itself by focusing on speed and accessibility — making the ad network easy and efficient to use.
"We've automated all of the tasks on back end," he said. The team built tools that allow advertisers to easily copy and paste the URLs from their ads on social media an input them into Zeus Prime.
Between the lines: The self-service ad network will be a critical opportunity for The Post to bring in ad dollars from clients that want to respond to the news cycle and real-time events.
Turner said a person will vet each individual piece of creative before it goes live, while still making sure all campaigns are approved and launched in less than 24 hours.
The big picture: Robins is hoping that the ad network will help Zeus Technology hit nine-figures in revenue "easily" next year.
Zeus Technology, which launched in 2019, is The Post's second standalone tech company. In 2015, the Post launched Arc Publishing, a publishing software business that powers over 2,400 sites.
"Our ambition for Zeus Technology is — just as Arc has stood on its own and is its own business — no smaller than that."
The bottom line: "There are lot of ad tech companies that come from a private development technology perspective," says Julia Belanger, GM of Zeus Technology. "We're doing this from the perspective of a publisher who is running an ads business."
Go deeper:
Go deeper