First Texas doctor sued for performing abortion in violation of new law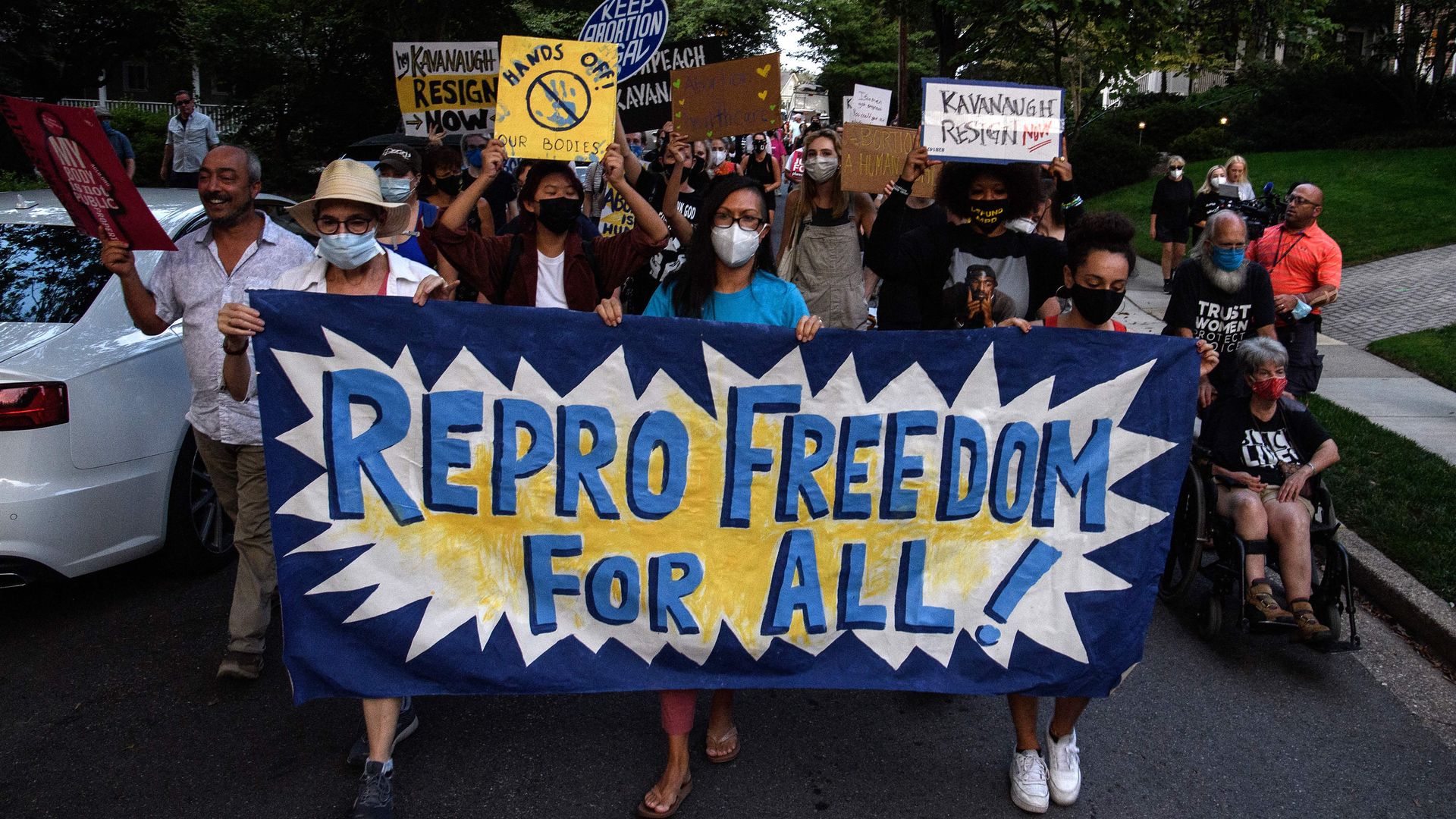 A San Antonio physician is facing a lawsuit after he admitted performing an abortion considered illegal under Texas' new law.
Why it matters: The civil suit, filed by a convicted felon in Arkansas, against Alan Braid is the first such suit under the law that allows private citizens to sue anyone who helps a pregnant person obtain an abortion after six weeks.
What he's saying: Braid said he acted "because she has a fundamental right to receive this care."
"I fully understood that there could be legal consequences — but I wanted to make sure that Texas didn't get away with its bid to prevent this blatantly unconstitutional law from being tested," he wrote in a column in the Washington Post.
Driving the news: Oscar Stilley, a former lawyer from Arkansas who was convicted of tax fraud in 2010, said he does not personally oppose abortion but decided to file the suit to test the Texas law's constitutionality.
"If the law is no good, why should we have to go through a long, drawn-out process to find out if it's garbage?" Stilley after filing the complaint in state court in Bexar County, Texas, according to the Post.
The big picture: The anti-abortion group Texas Right to Life began compiling anonymous tips about potential violations as soon as the bill became law, though the organization is temporarily barred from suing Planned Parenthood.
Worth noting: The Supreme Court has agreed to hear a challenge to a Mississippi abortion law, a case that could overturn Roe v. Wade, the 1973 case that set a precedent for the constitutional right to abortion.
Go deeper