Scoop: Blinken to host event marking Abraham Accords anniversary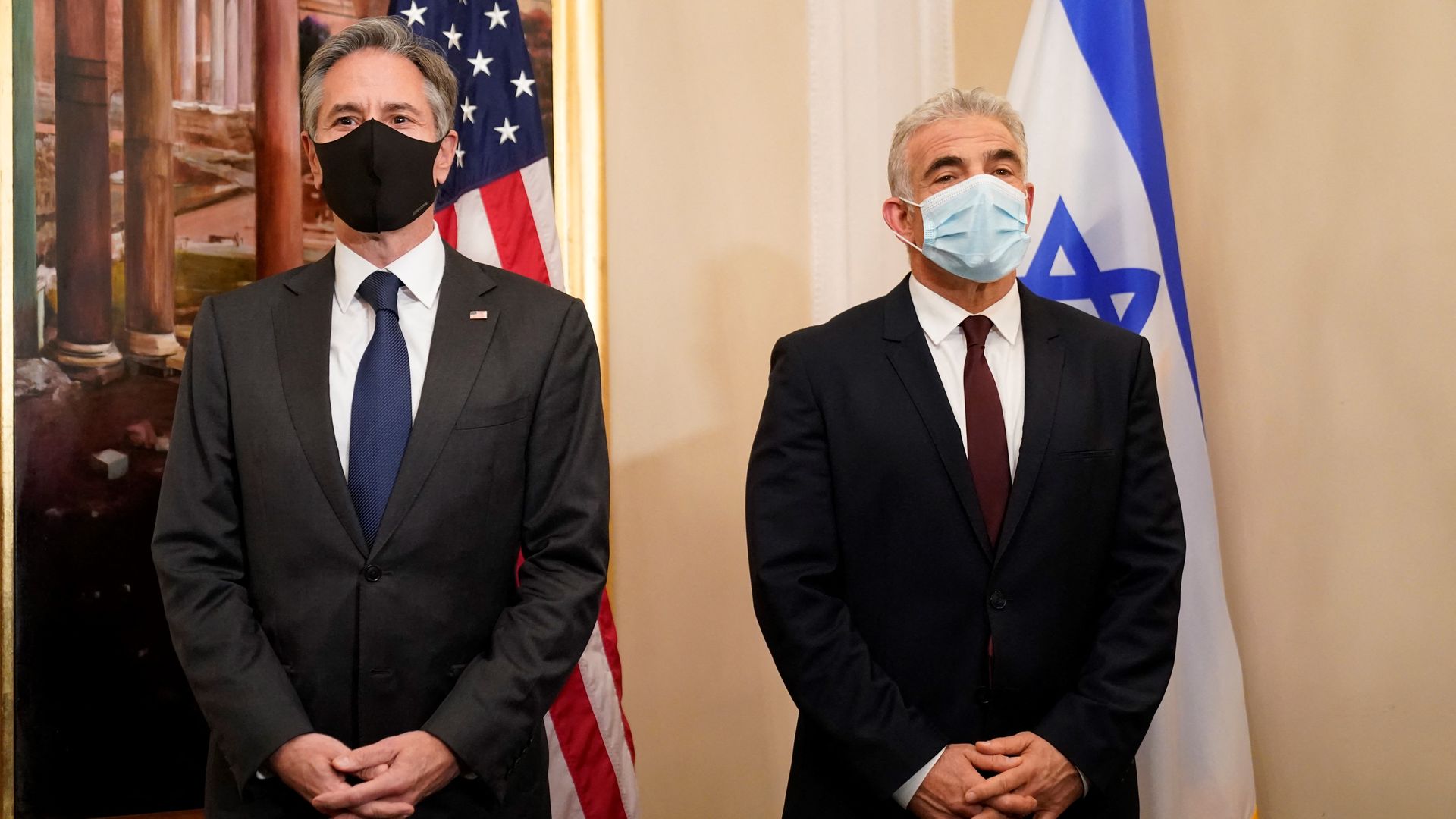 Secretary of State Tony Blinken will hold a virtual meeting on Friday with his counterparts from Israel, the United Arab Emirates, Bahrain and Morocco to commemorate the one-year anniversary of the Abraham Accords.
Why it matters: This is the most active and public show of support by the Biden administration for the agreements, which were President Trump's landmark foreign policy achievement.
Behind the scenes: Israeli, Emirati and Bahraini officials were pressing the Biden administration for the last two months to hold some kind of commemoration. Officials from the three countries tell Axios the Biden administration was non-committal and only in recent days suggested holding the virtual meeting.
"The event will commemorate the one-year anniversary of the signing of the Abraham Accords and discuss ways to further deepen ties and build a more prosperous region," a senior State Department official told me.
Flashback: The Abraham Accords were signed on Sep. 15, 2020 at the White House by former President Trump, then-Israeli Prime Minister Benjamin Netanyahu and the foreign ministers of the UAE and Bahrain.
The accords included the normalization of relations between Israel and the two Gulf states.
The next month, Israel and Sudan announced they would normalize relations.
Then in December, after the U.S. elections, Morocco renewed diplomatic relations with Israel in return for the U.S. recognizing the disputed Western Sahara as part of Morocco.
The big picture: Biden supported the Abraham Accords as a presidential candidate and reiterated his support after assuming office. But the Biden administration was reluctant to use the term "Abraham Accords," which was directly connected to Trump's legacy.
Still, the Biden administration took several steps to stabilize the agreements, including by allowing a deal to sell F-35 fighter jets to the UAE to go through and by maintaining Trump's recognition of Moroccan sovereignty in the Western Sahara
The Biden administration also followed through on a $700 million aid package to Sudan promised by Trump as part of the normalization deal with Israel.
What's next: The Biden administration is still working to finalize the Israel-Sudan agreement and to organize an official signing ceremony, as the Sudanese have requested. Administration officials say they're also working to convince more Arab countries to normalize relations with Israel.
Worth noting: Principal deputy assistant secretary of State for Near East affairs Yael Lampert attended a ceremony on Tuesday hosted by the Abraham Accords Institute for Peace, which was founded by Jared Kushner and former U.S. envoy Avi Berkowitz, who brokered the deals.
Go deeper