Taliban says female students can study in gender-segregated universities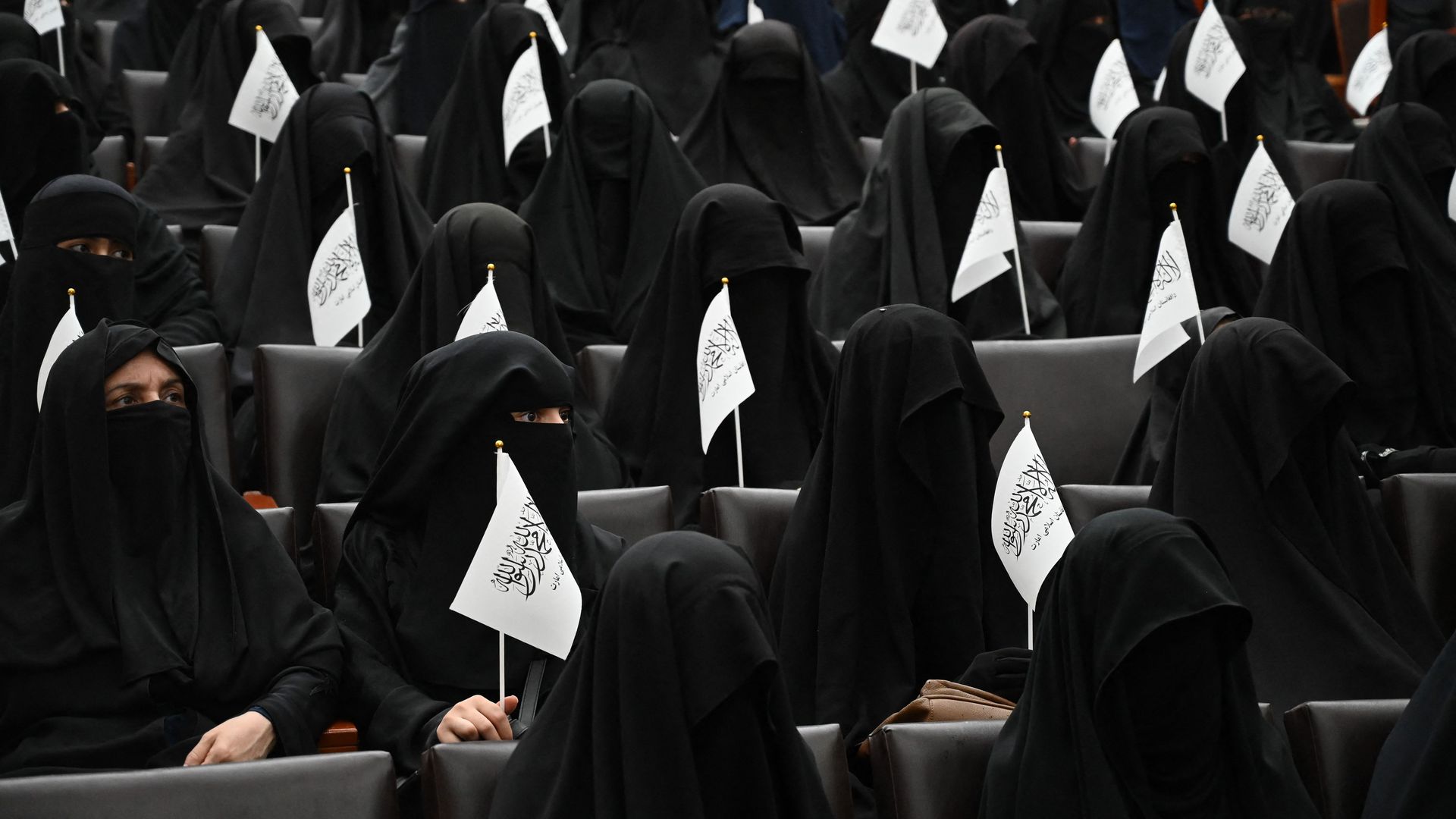 Female students in Afghanistan can continue with their university studies, but classes must now be segregated and head coverings are mandatory, the Taliban announced Sunday.
Why it matters: Afghan women and girls have expressed fears they could lose hard-won rights to education, employment and other freedoms, and see a return to the oppressive rule they experienced from 1996-2001, when the Taliban last ruled.
The Taliban further raised concerns when its interim all-male government replaced the Women's Affairs Ministry with the Ministry of Vice and Virtue.
The group's fighters have also violently broken up anti-Taliban protests by women in Afghanistan.
What they're saying: "We will not allow female and male students to study in one classroom," acting Higher Education Minister Abdul Baqi Haqqani said at a news conference Sunday, per the Washington Post.
The big picture: When the Taliban last ruled, women and girls were prohibited from attending schools and universities.
The Taliban had said it wouldn't stop women from working or being educated. But it's since said only women in the public health sector can work "until the security situation improves," the BBC notes.
Of note: The Taliban allowed women to stage a protest showing their support for the new government's policies at Shaheed Rabbani Education University in the capital, Kabul, Saturday, per the BBC.
Go deeper