Bogus diagnoses allow for high rates of drugging in nursing homes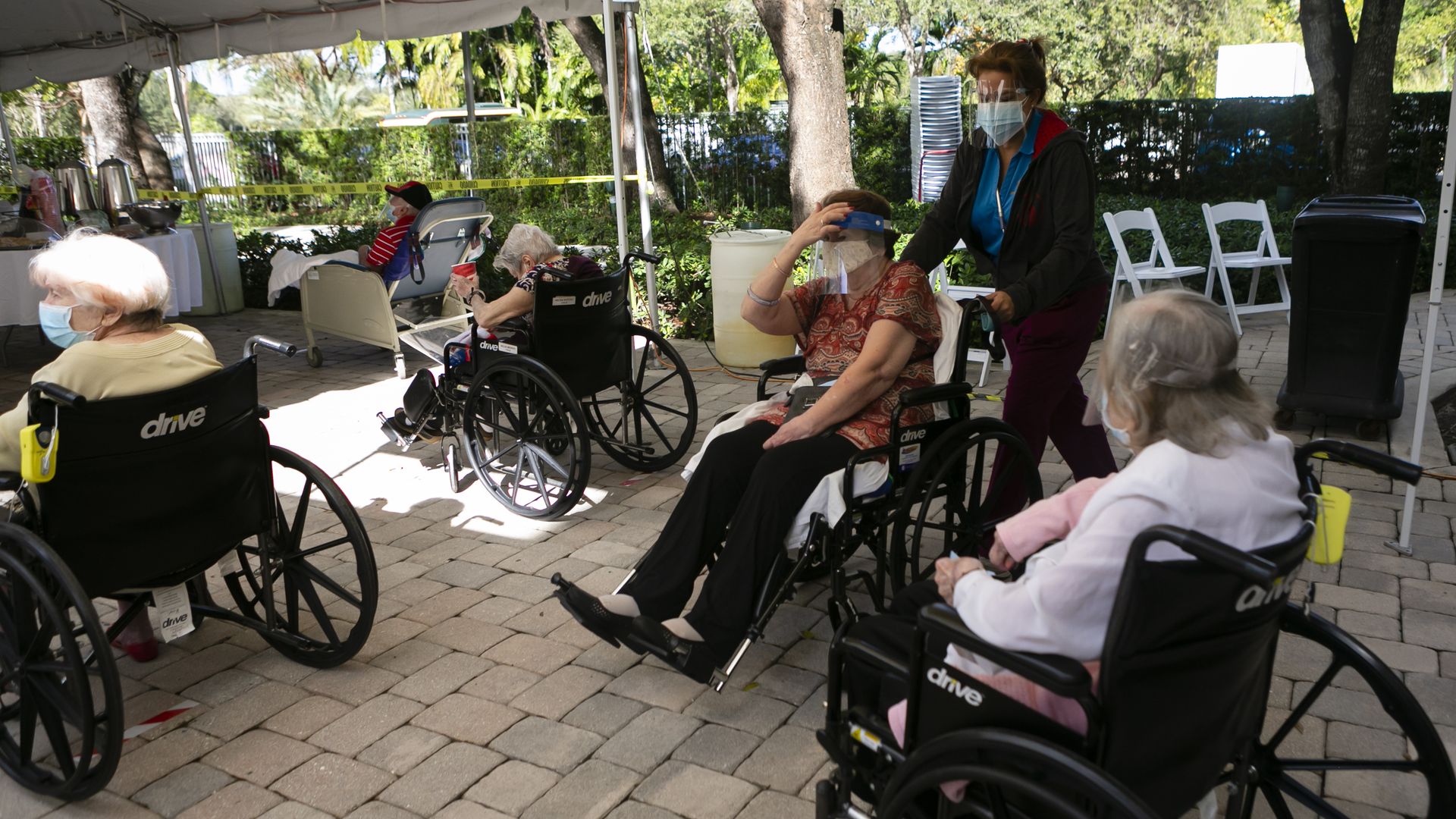 Loopholes regarding the use of antipsychotics in patients with schizophrenia and two other conditions have allowed these powerful drugs to proliferate in understaffed nursing homes, a New York Times investigation revealed.
Why it matters: Antipsychotics are so powerful that they have been referred to as "chemical straitjackets," and can pose increased risk of death for elderly patients with dementia.
The big picture: Because antipsychotics are so powerful and potentially dangerous, the federal government requires that nursing homes report how many of their patients are being treated with the powerful drugs, the Times noted.
However, the government does not require the drugs' use to be publicly reported for residents with schizophrenia, Tourette's syndrome or Huntington's disease, thereby understating the true rate of use of antipsychotics in nursing homes.
At least 21% of nursing home residents are on antipsychotic drugs, and the share of residents with a schizophrenia diagnosis has increased to 11% from less than 7% since 2012, per the Times.
Caring for elderly patients is time and labor intensive, and nursing homes with staffing shortages have higher rates of antipsychotic drug use, indicating that homes are using the drugs to "subdue patients and avoid having to hire extra staff," noted the Times.
Hiding high rates of antipsychotic drug use can help a nursing home's rating from the government.
"It is unacceptable for a facility to inappropriately classify a resident's diagnosis to improve their performance measures," Catherine Howden, a spokeswoman for the Centers for Medicare and Medicaid Services, told the Times.
Of note: Cases of schizophrenia are nearly always diagnosed before the age of 40.
"People don't just wake up with schizophrenia when they are elderly," Michael Wasserman, a geriatrician and former nursing home executive, told the Times.
Go deeper