Study: Latinos' heart health may correlate with perceived social status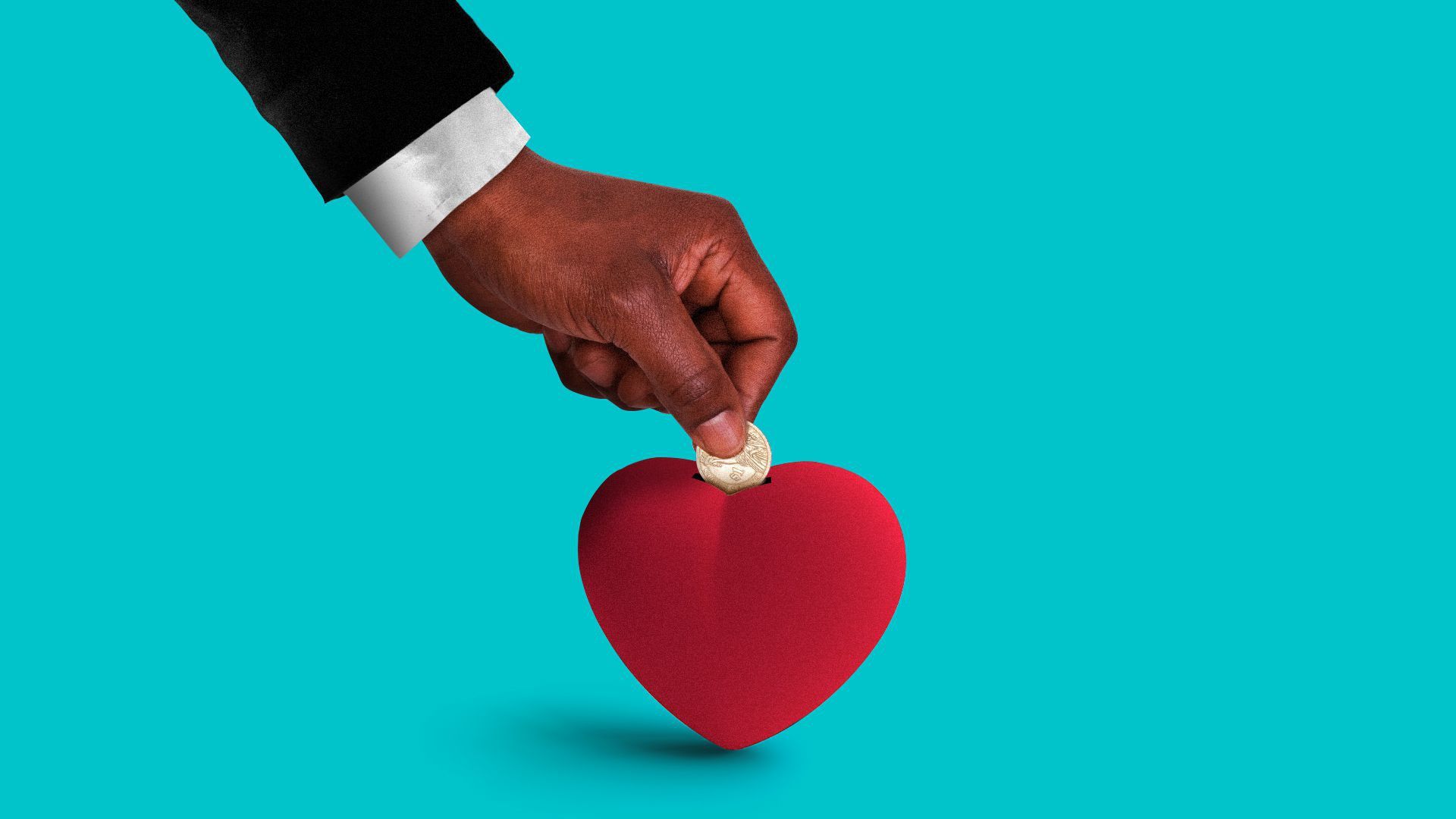 Latinos who think they have good social standing in the U.S. are more likely to have better cardiovascular health, according to a peer-reviewed paper.
What's happening: The study looked into how perception of status, success and prestige relative to other people correlates to health factors such as body mass index, blood pressure and levels of cholesterol.
It found that how Latinos think and feel about their social standing can have stronger cardiovascular effects than hard data such as income.
Of note: The study included thousands of participants born in other countries, mostly Mexico and Cuba.
For those who had extremely low-wage jobs before immigrating, earning dollars in the U.S. can make them feel they have better social standing with resulting health improvements, per the study.
While those who had to leave professions that they cannot practice directly in the U.S., for example doctors or lawyers, had a markedly lower self-perception of social standing with corresponding worse levels for risk factors like smoking or blood glucose.
What they're saying: The study shows how for some "the migration experience coincides with a sense of diminished social status," which can "influence health and behavior outcomes" in ways data solely on educational attainment, annual income and employment cannot capture, said lead researcher Lissette Piedra.
Go deeper: Racism may be breaking Latinos' hearts
Get more news that matters about Latinos in the hemisphere, delivered right to your inbox on Tuesdays and Thursdays. Sign up for the Axios Latino newsletter.
Go deeper