Over 230 medical journals: Climate crisis is the "greatest" health threat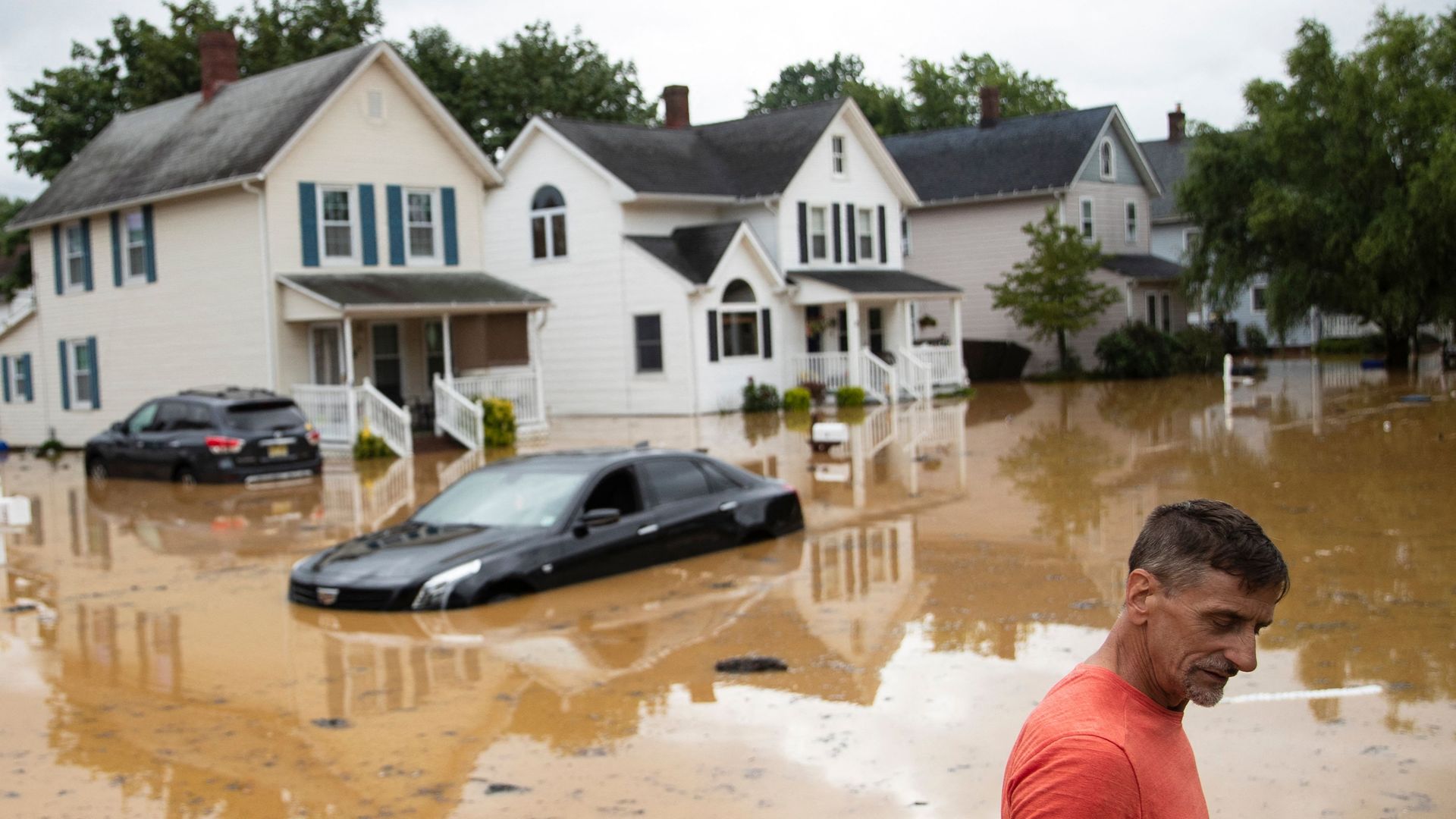 Global warming is affecting people's health — and world leaders need to address the climate crisis now as it can't wait until the COVID-19 pandemic is over, editors of over 230 medical journals warned Sunday evening.
Why it matters: This is the first time so many publications have come together to issue such a joint statement to world leaders, underscoring the severity of the situation — with the Lancet and the British Medical Journal among those issuing the warning.
Ahead of this November's UN general assembly and the Cop26 climate summit in Glasgow, Scotland, the journals warned: "The greatest threat to global public health is the continued failure of world leaders to keep the global temperature rise below 1.5C and to restore nature."
Threat level: "Health is already being harmed by global temperature increases and the destruction of the natural world," states the editorial, which also ran in the New England Journal of Medicine, the International Nursing Review, the Chinese Science Bulletin and Brazil's Revista de Saude Publica.
"Despite the world's necessary preoccupation with COVID-19, we cannot wait for the pandemic to pass to rapidly reduce emissions."
Of note: World Health Organization chief Tedros Adhanom Ghebreyesus said in a statement ahead of the editorial's publication that the "risks posed by climate change could dwarf those of any single disease."
"We will end the COVID-19 pandemic, but there's no vaccine for the climate crisis," Tedros added.
The UN's Intergovernmental Panel on Climate Change said last month global warming could reach 1.5°C (2.7°F) compared to pre-industrial levels by 2030.
State of play: The editorial reports that heat-related mortality among people older than 65 has risen by over 50% in the past 20 years.
Global warming has also impacted farming production, "hampering efforts to reduce undernutrition," the journal editors-in-chief write.
"Higher temperatures have brought increased dehydration and renal function loss, dermatological malignancies, tropical infections, adverse mental health outcomes, pregnancy complications, allergies, and cardiovascular and pulmonary morbidity and mortality."
The bottom line: "The science is unequivocal: a global increase of 1.5° C above the pre-industrial average and the continued loss of biodiversity risk catastrophic harm to health that will be impossible to reverse," the editorial warns.
Go deeper:
Go deeper