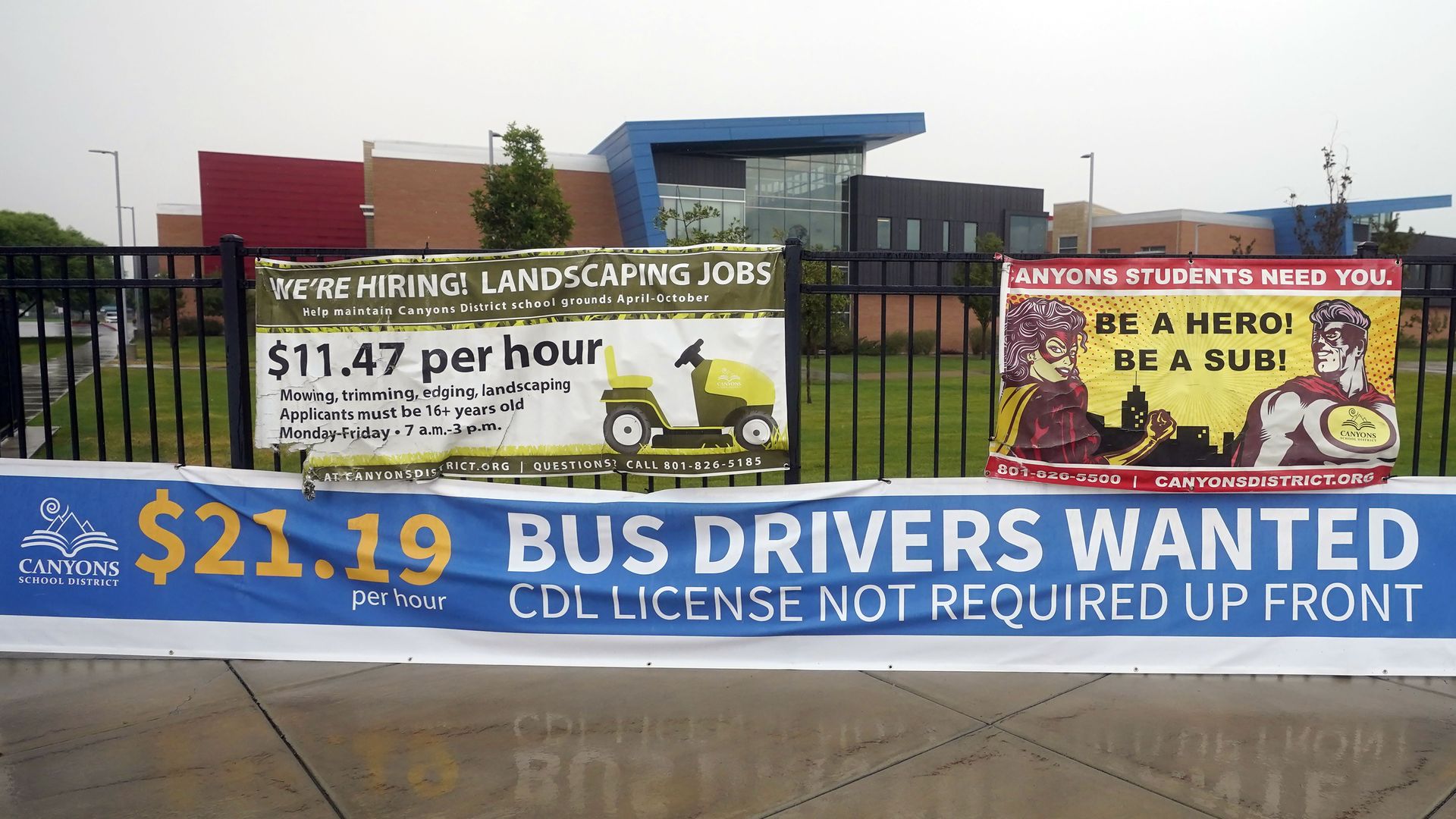 Schools are getting desperate — and creative — in tackling a nationwide bus driver shortage.
A charter school in Wilmington, Delaware, is offering parents $700 to get their kids to and from school for the year.
A poll released by several school trade associations this week shows the shortage is the No. 1 problem for 65% of school transportation administrators.
51% call the situation "severe" or "desperate." The school district in Rochester, New York, says "all options are being considered."
What's going on: The Great Resignation sweeping the country is compounded by an aged busing workforce.
Half of bus drivers are 65+ and so are more vulnerable to COVID-19, Joanna McFarland, CEO of school ride-service company HopSkipDrive, told AP.
A Montana school district offered $4,000 bonuses and invited residents to test-drive buses.
Pittsburgh Public Schools' driver shortage delayed the return to classrooms by two weeks, The Washington Post reports.
Go deeper