Heat advisory issued for New Orleans as residents swelter post-Ida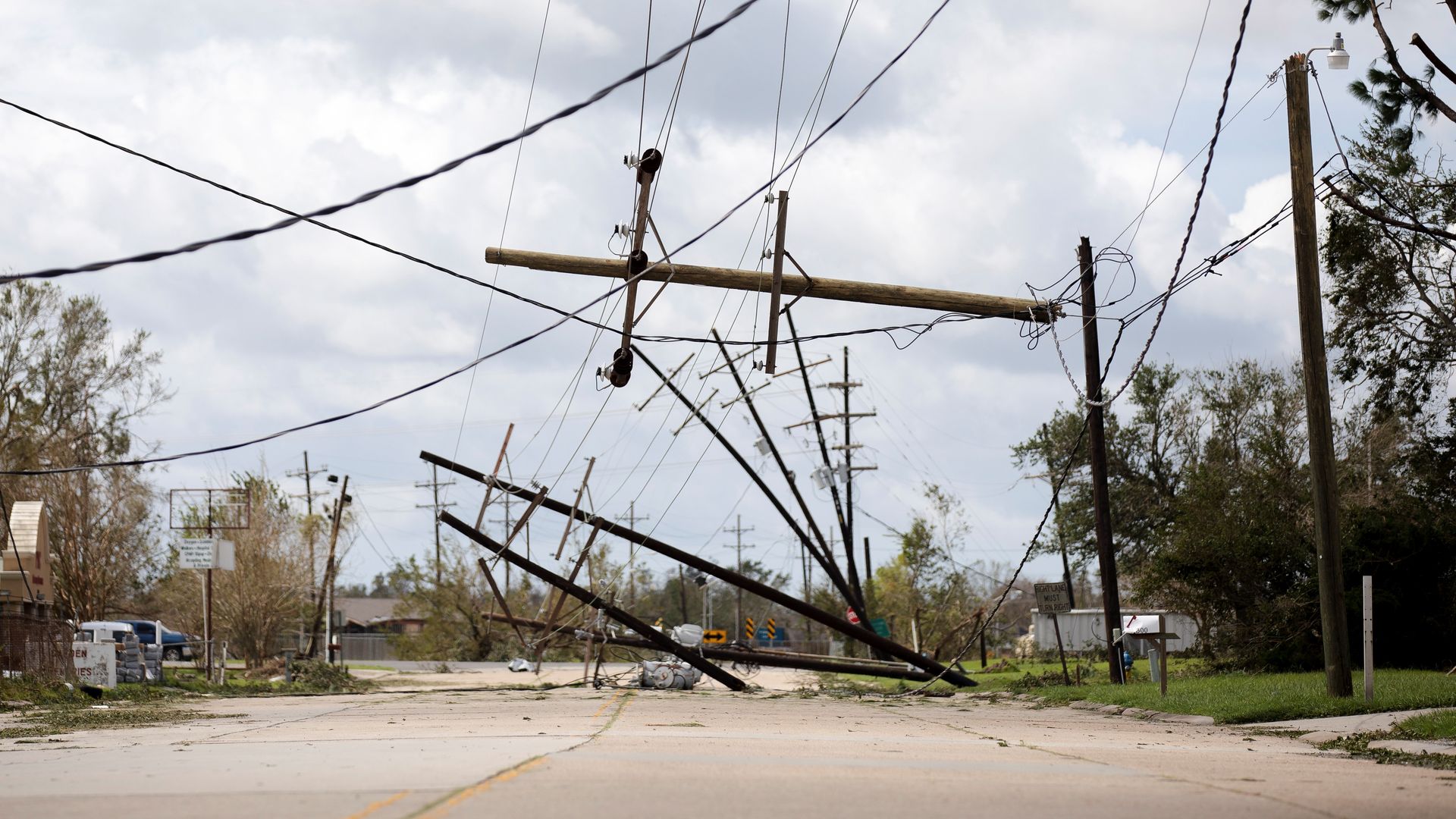 The National Weather Service has issued a heat advisory for New Orleans, Baton Rouge and Houma, Louisiana, to Gulfport, Mississippi, as residents swelter in the wake of Hurricane Ida. The storm knocked out electricity to power air conditioning.
Why it matters: Heat tends to be the top weather-related killer annually in the U.S., and prolonged exposure to hot temperatures without any relief — either from air conditioning or cooler temperatures at night — significantly raises the risks of heat-related illness.
Details: The heat advisory covers both Tuesday and Wednesday across a broad region.
The Weather Service lowered its criteria for such an advisory to take into account the fact that more than 1 million households are still without power in Louisiana alone.
Heat index values of up to 105 degrees are forecast for Tuesday, while slightly hotter conditions of up to 106 are expected on Wednesday, the Weather Service said.
What they're saying: "Drink plenty of fluids, stay out of the sun, and check up on relatives and neighbors," the NWS said.
"Be very cognizant of your hydration levels and take plenty of breaks. The absence of some basic services amid high heat indices can make the situation very acute for areas challenged by power outages."
Threat level: It will take several weeks to months to restore power to the entire region, leaving the area vulnerable to more hot weather days.
Go deeper