Biden faces Dem defections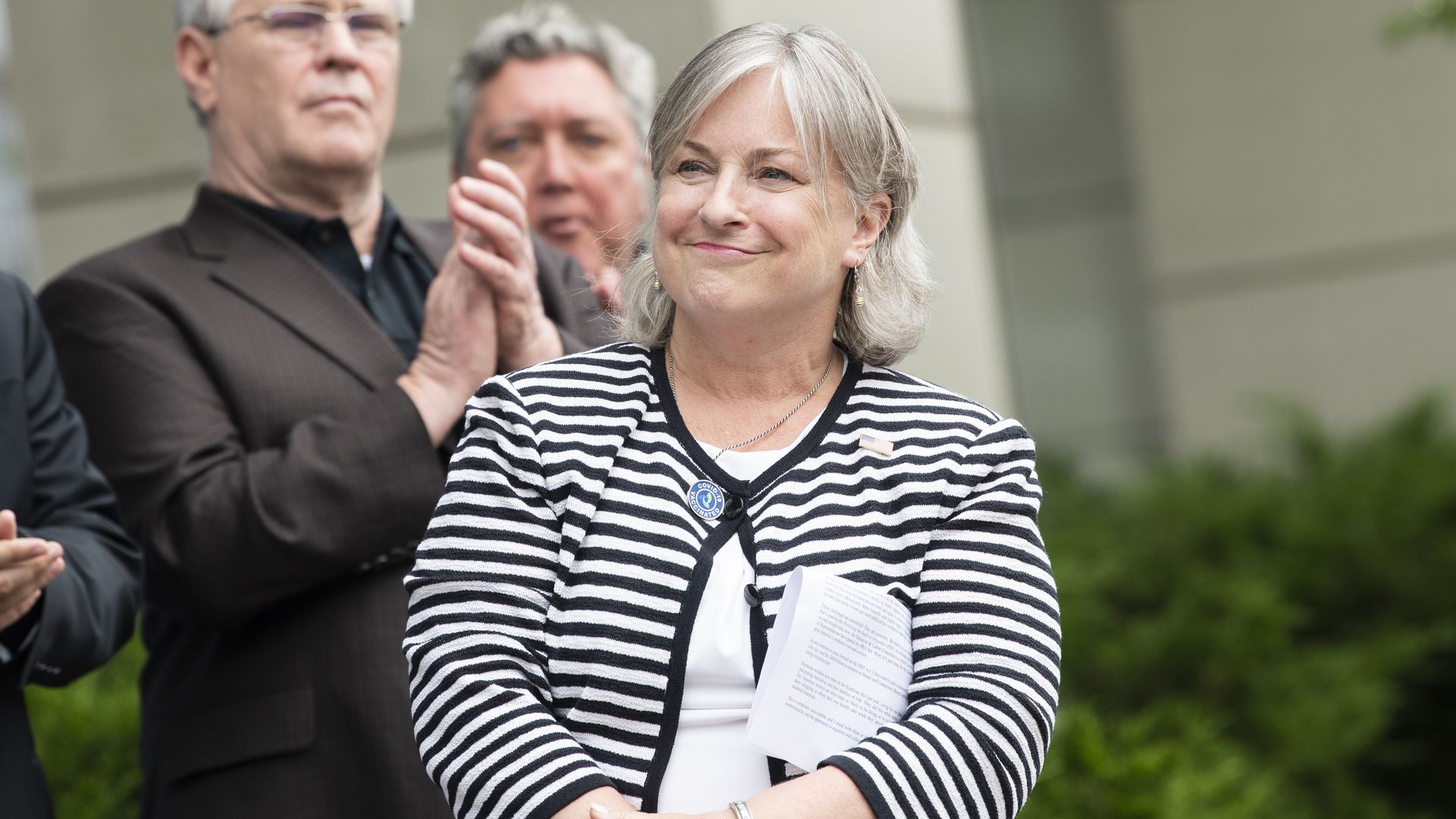 Vulnerable House and Senate Democrats are distancing themselves from President Biden over Afghanistan, with one calling the evacuation "egregiously mishandled."
Why it matters: Biden's poll numbers have fallen as the Delta variant spread and the Afghanistan exit proved harrowing. Now, some Democrats in swing states and districts are publicly distancing themselves.
Many moderate Democrats and their aides are huddling with campaign consultants over how to handle the setback in Afghanistan.
Several of them stressed they're not coordinating the condemnations.
Here's what we're hearing from the House:
Rep. Susan Wild (D-Pa.) said in a statement that it's "long past time" to end U.S. military presence in Afghanistan, but added: "[I]t appears that the evacuation process has been egregiously mishandled."

In a phone interview with Axios, she added she doesn't place all the blame on Biden. She said there will be a lot to uncover through future congressional oversight hearings.

Rep. Abigail Spanberger (D-Va.), a former CIA officer who focused on counterterrorism efforts in the Middle East, spearheaded a bipartisan statement from the Problem Solvers Caucus calling on the administration to reconsider Tuesday's withdrawal deadline.

Reps. Mike Levin (D-Calif.) and Andy Kim (D-N.J.) also have called on Biden to extend the deadline.
In the Senate:
Sen. Maggie Hassan (D-N.H.) distanced herself from the president as he reiterated his commitment to the withdrawal date: "We must complete this mission, regardless of any arbitrary deadlines."
Sen. Mark Kelly (D-Ariz.), a Navy combat veteran, has been critical of the administration's execution of the withdrawal. He has said in multiple press interviews that he sees the August 31st deadline as less important than accomplishing the mission of evacuating Americans and Afghan allies.
Sen. Catherine Cortez Masto (D-Nev.) told a local station in Las Vegas earlier this month that she "asked this administration [about its Afghanistan plan], never received anything. And so yeah, I do have questions. What happened? It's devastating what we're seeing right now and we need to have answers."
Last Thursday, she tweeted that "pushing the evacuation deadline is a necessary and important step."
Between the lines: Democratic campaign strategists insisted to Axios that they're not panicking over what this means ahead of the midterms. One strategist cited three reasons:
Republicans backed the withdrawal under President Trump.
Foreign policy tends to rank lower among voter priorities.
We're still a long way from Election Day.
Wild, who represents the Allentown area, told Axios by phone that she believes Americans will prioritize domestic issues.
"We have accomplished a hell of a lot in the last seven months, domestically, and we're going to continue to do that," Wild said. "That's what's going to be on the minds of Americans next year — not this."
Go deeper