Montreal is becoming an even bigger game development hub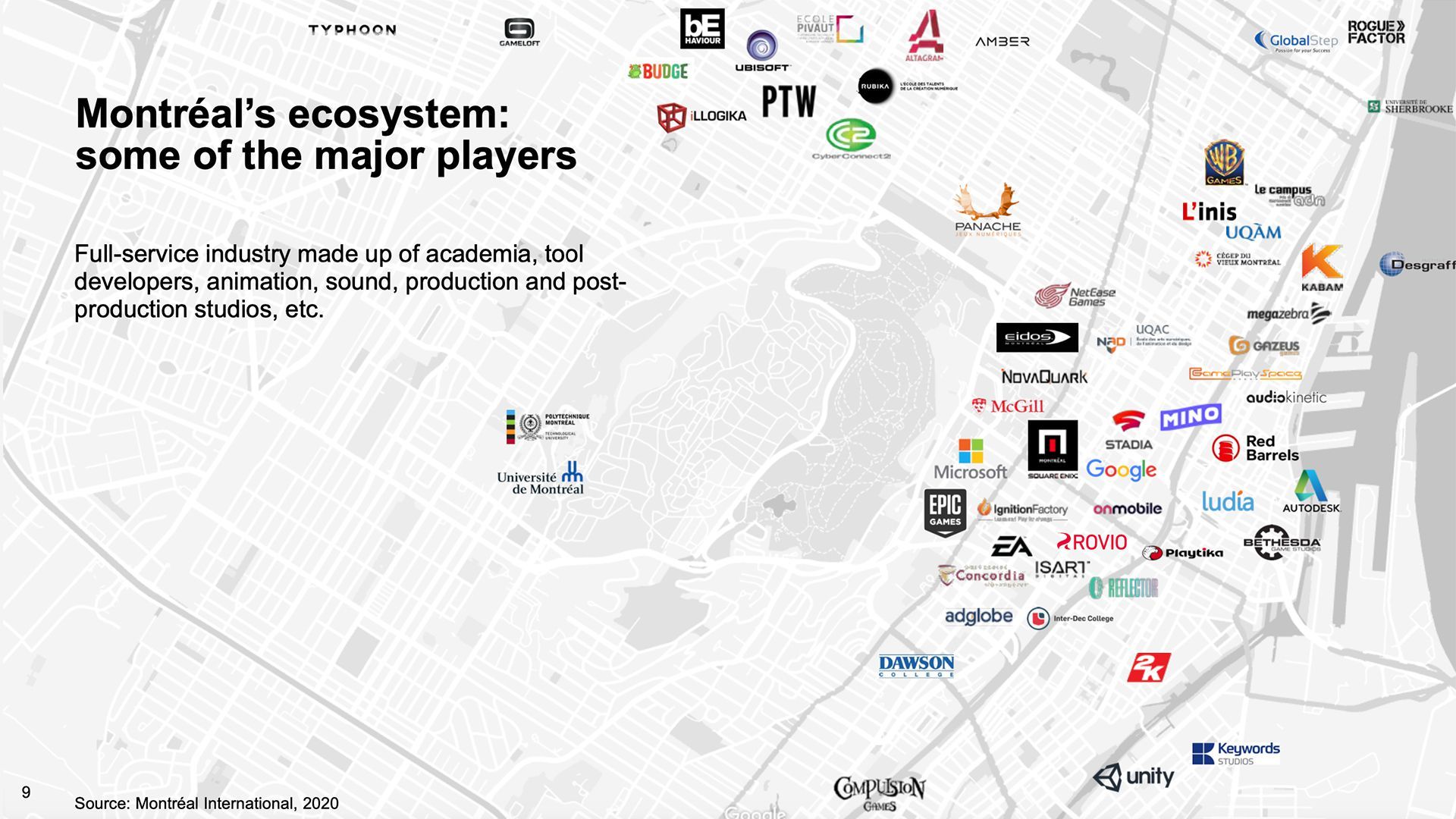 The announcement of a new Gearbox studio in Montreal yesterday extends an extraordinary streak of studio openings in what was already one of the global capitals for video game creation.
Driving the news: Since last year, Tencent's TiMi Studios, 2K, Amazon, Dontnod, New World Interactive, Phoenix Labs, Quantic Dream, Room 8, Deck13, and more have opened studios in Montreal.
Two motivations prevail:
Financing the studios with the region's generous tax credits.
Tapping into a rich talent pool filled by decades of major game development in the city.
Between the lines: Montreal has been a game development hub since the '90s when local studios such as Behaviour got a new neighbor in Paris-headquartered Ubisoft.
The "Assassin's Creed" maker now employs nearly 5,000 people in its studios in Quebec, where its Montreal operation is the largest.
Since Ubisoft entered, other game giants followed, including EA, Eidos and Bethesda.
What they're saying: "We think we are in the third wave, where we see more big studios coming, many of them coming from Asia," Stéphane Paquet, head of the public-private business group Montréal International, told Axios.
Among the recent studio openings: A Montreal office for Chinese hit-maker MiHoYo, whose "Genshin Impact" is one of the biggest games on the planet.
Some new studios, such as Haven and Raccoon Logic, are opening in the wake of development downsizing at Google Stadia, and many are plucking ex-Ubisoft developers, some of whom have become disenchanted with that company.
Joked one local developer to Axios of everyone's Montreal game dev hiring strategy: "Ubi is basically their supermarket."
The big picture: Montréal International estimates there are now about 200 game studios and 15,000 industry workers in the city.
One studio source told Axios that expansion has been good for workers, as some deeper-pocketed companies such as Epic and Unity arrive and offer better wages.
And as new studios provide more options, they have an unusual amount of power to land the jobs that make them happiest.
Go deeper