Florida judge blocks Gov. DeSantis' ban on mask mandates in schools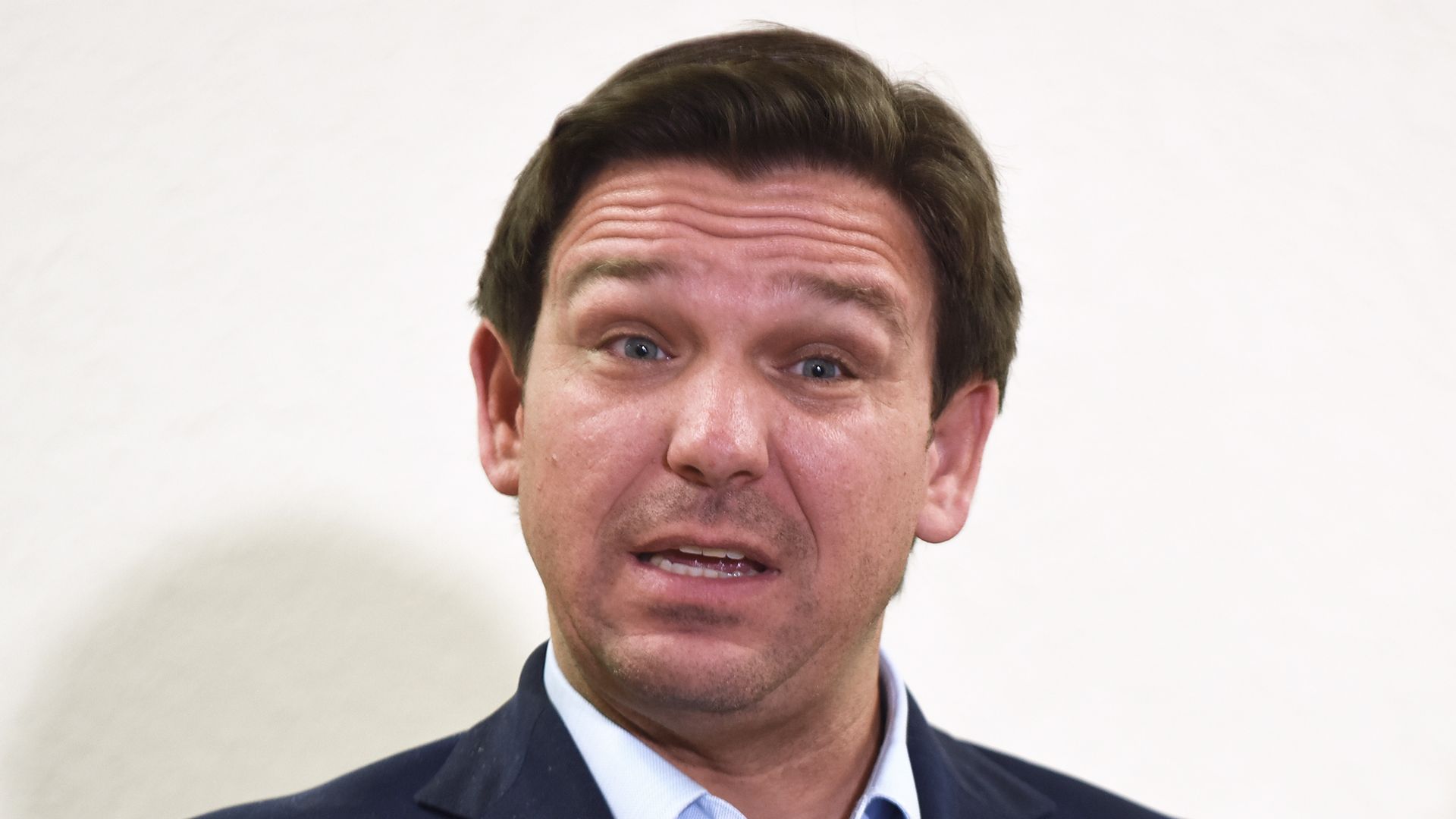 A Florida judge ruled Friday that school districts can require students and staff to wear masks to prevent the spread of COVID-19, saying Gov. Ron DeSantis' executive order banning the mandates was "without legal authority," according to AP.
Why it matters: Multiple Florida school districts have defied DeSantis' order despite threats from the governor to withhold state funding from schools that don't comply.
DeSantis' order ignores recommendations from the Centers for Disease Control and Prevention. The governor maintains that it should be up to parents to decide whether their child should wear a mask.
What they're saying: Leon County Circuit Judge John C. Cooper said a school district's decision to require masks to prevent the spread of the virus is reasonable and limited in scope and necessary to protect public health, per AP.
By the numbers: DeSantis issued the order, despite Florida experiencing a spike in new infections largely due to the Delta variant.
Florida reported 21,765 new cases and 901 deaths from the virus on Thursday, according to the Miami Herald.
The big picture: The Biden administration announced in August that it would give financial assistance to schools defying executive orders that ban mask mandates for students and educational staff.
Texas Gov. Greg Abbott has issued a similar order effectively banning mask mandates.
Go deeper