Sea change: a passenger ferry powered by hydrogen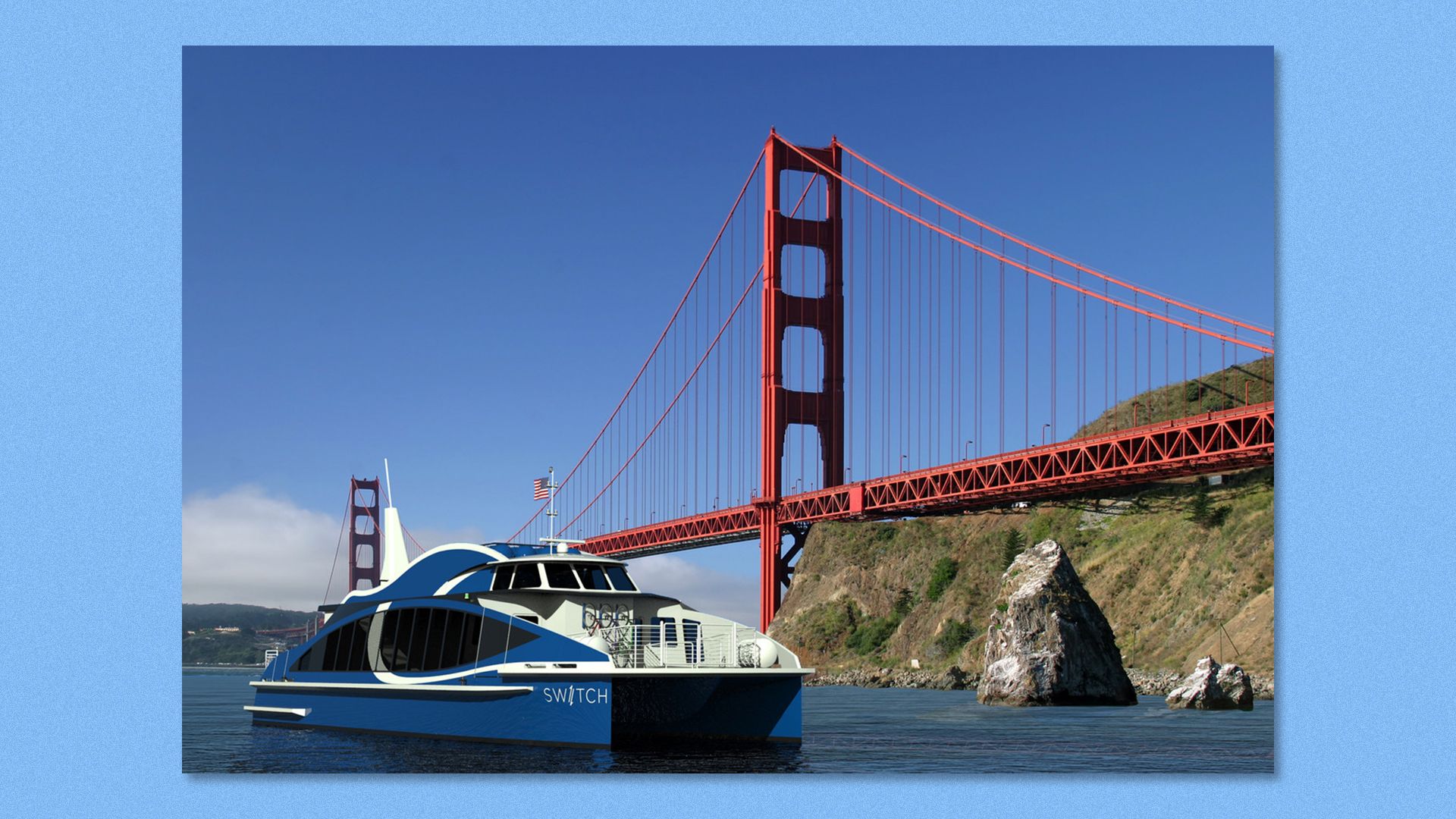 The country's first vessel powered by hydrogen fuel cells is undergoing trials and could begin passenger service this year in San Francisco Bay.
Why it matters: The 70-foot, 75-passenger ferry represents an important step in the U.S. maritime industry's effort to transition away from fossil fuels to cleaner methods of propulsion.
Driving the news: The vessel, dubbed Sea Change, was launched last week by All American Marine, a shipyard based in Bellingham, Washington, and SWITCH Maritime, an investment company focused on zero-emissions maritime vessels.
How it works: The Sea Change runs on electricity generated by a 360-kilowatt fuel cell system.
Compressed hydrogen gas stored in 10 onboard tanks flows to the fuel cells, where it mixes with air, creating electricity that powers a pair of 402-horsepower electric motors. The only byproduct is water.
When the boat is idling or traveling at low speeds, excess electricity is stored in a 100-kilowatt battery until needed.
The estimated range is 300 nautical miles.
What to watch: SWITCH still needs U.S. Coast Guard approval to transport the vessel to California, where it will be leased to an existing ferry operator to begin commercial operation.
Go deeper