6,000 additional people are ready for evacuation in Kabul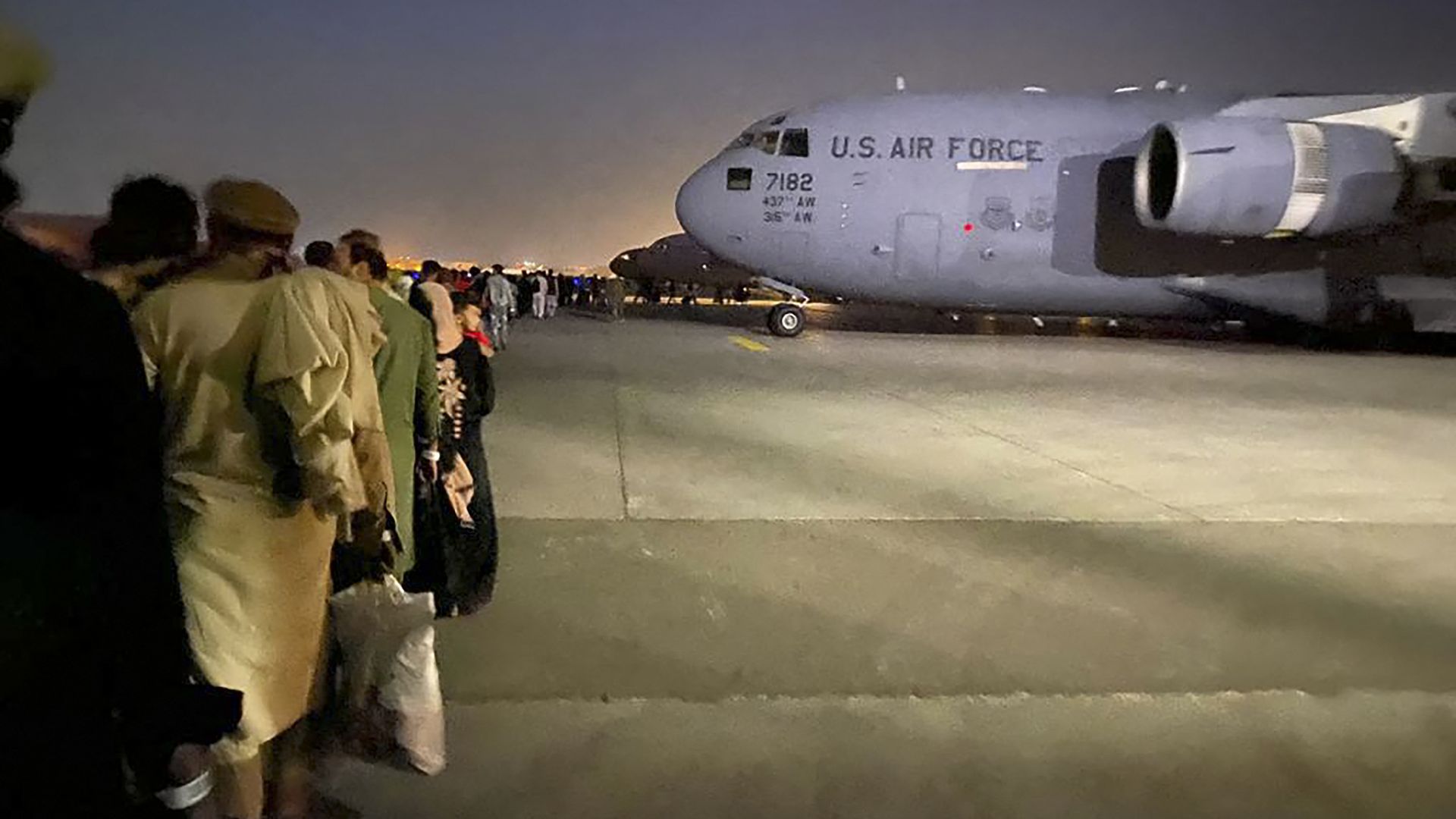 About 6,000 people have arrived and been processed at the Kabul airport and will soon be evacuated by the U.S., State Department spokesperson Ned Price said Thursday.
Driving the news: The U.S.' efforts to get people out of the country are ramping up, but remain behind the goal of 5,000–9,000 evacuations daily. Earlier Thursday, Pentagon officials announced that 7,000 people have been evacuated since Saturday — 2,000 of them in the past 24 hours.
The big picture: Price described the evacuation operation as an "all hands on deck" effort. Those being evacuated include American citizens, vulnerable Afghans and special immigrant visa applicants, local Afghan staff, and third-party nationals.
Additional consular staff members are being sent to transit locations such as Qatar and Kuwait to help with the effort, Price said.
Overnight, all Americans who had expressed a desire to leave the country were notified to make their way to the airport.
Price said that U.S. officials are taking reports of people not being able to reach the airport "very seriously" and that they are doing everything to ensure safe passage. He added that only a "small handful" of these reports came from American citizens.
"No country has more capability inside Afghanistan than the United States," Price said when questioned about the U.S.' inability to extend operations into Kabul to retrieve stranded Americans.
Go deeper