Judge orders Biden to revive Trump's "Remain in Mexico" program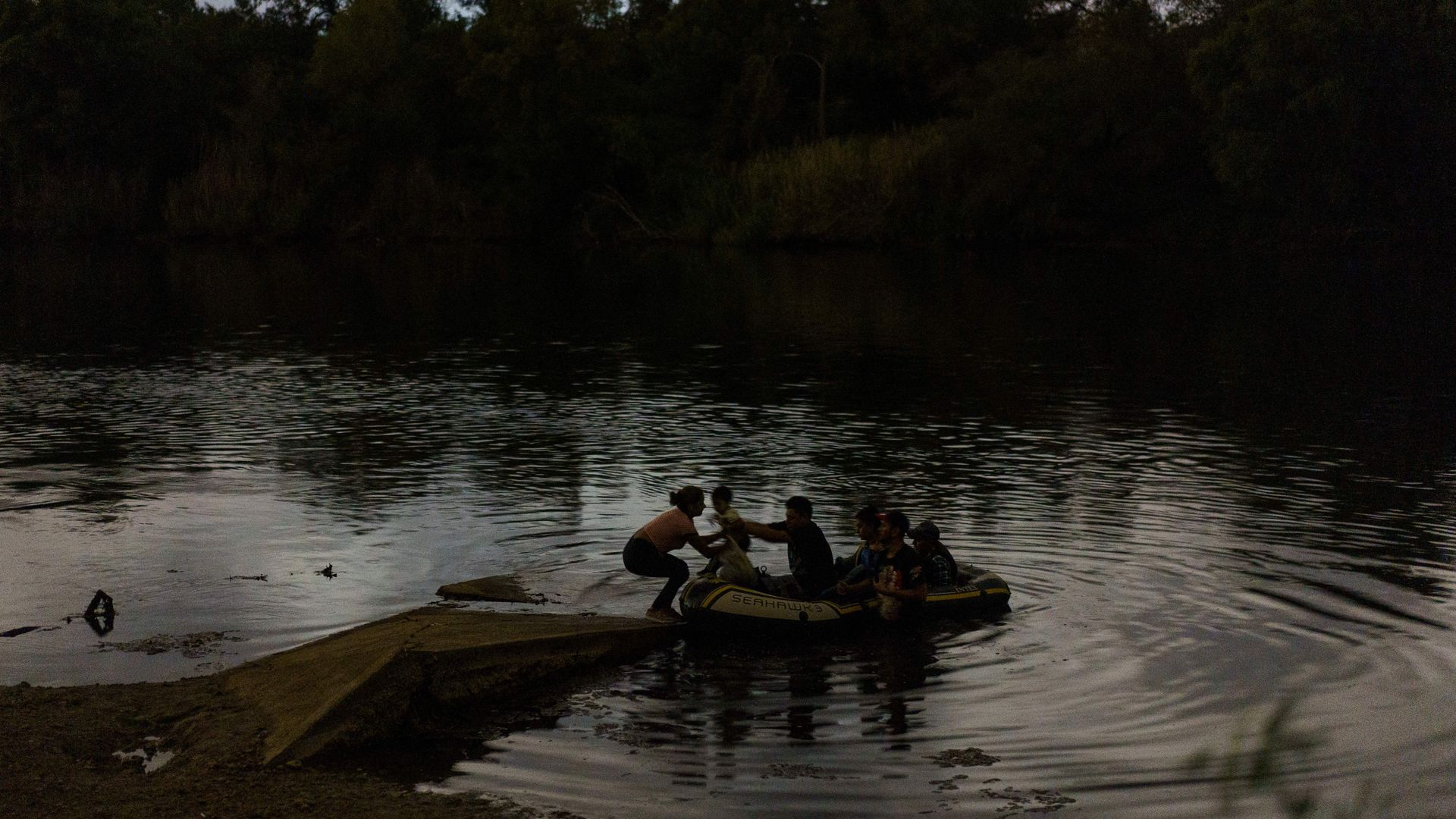 A federal judge late Friday ordered the Biden administration to revive a Trump-era policy requiring immigrants seeking asylum at the southern border to wait in Mexico while their applications are pending.
State of play: U.S. District Judge Matthew Kacsmaryk, who was appointed by former President Trump and based in Amarillo, Texas, said the Biden administration "failed to consider several critical factors" before terminating the program. Texas and Missouri had sued the administration, claiming the program's suspension worsened border conditions.
Department of Homeland Security Secretary Alejandro Mayorkas officially halted the program — which forced asylum seekers to wait in Mexico in often dangerous conditions — this June.
Mayorkas at the time argued the policy did not "adequately or sustainably enhance border management in such a way as to justify the program's extensive operational burdens and other shortfalls."
What they're saying: The judge said Mayorkas failed "to show a reasoned decision" for ending the program and added he did not address "the problems created by false claims of asylum," per Bloomberg.
"Since [its] termination, the number of enforcement encounters on the southwest border has skyrocketed," Kacsmaryk wrote.
He noted that the secretary should have considered that asylum seekers are "found non-meritorious by federal immigration judges."
What to watch: The judge ordered the Biden administration to resurrect the program but stayed his decision for one week to give the government a chance for appeal.
Of note via the Wall Street Journal: "It is not clear whether it is possible to restart the program as it would require the cooperation of the Mexican government."
Go deeper