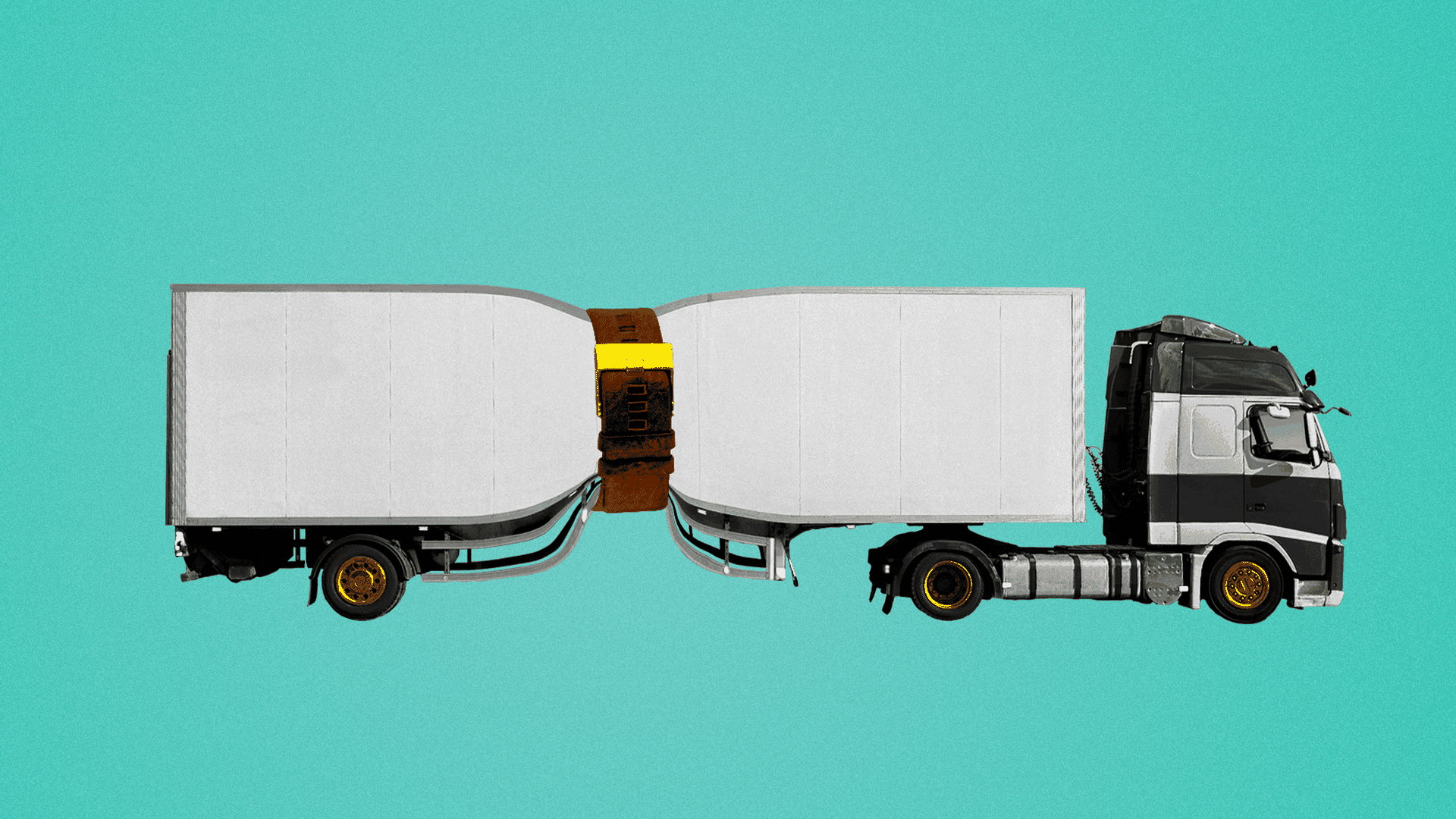 The amount of stuff shipped across the U.S. fell in July. But it wasn't because of lack of demand.
Why it matters: Constraints along these domestic supply chains continue to hold back economic activity. And worse, they're causing the prices of the limited goods to inflate.
By the numbers: The Cass Freight Index tracks data derived from across all modes of freight. The shipments component of the index fell 3.1% month over month in July.
What they're saying: Cass attributes these volume declines largely to lack of equipment and drivers in rail and trucking.
"Shipment volumes remain limited to no small extent by the capacity of the freight network, as the 121 containerships anchored off North American ports on August 10th attest to," the firm said in a release.
"The driver shortage is made worse by the federal drug and alcohol clearinghouse that has pulled 60,000 drivers off the road for violations," FreightWaves Detroit bureau chief Alan Adler tells Axios.
Yes, but: Volumes are up relative to pre-pandemic levels.
Go deeper