The High Ambition Coalition's priorities for the Glasgow climate summit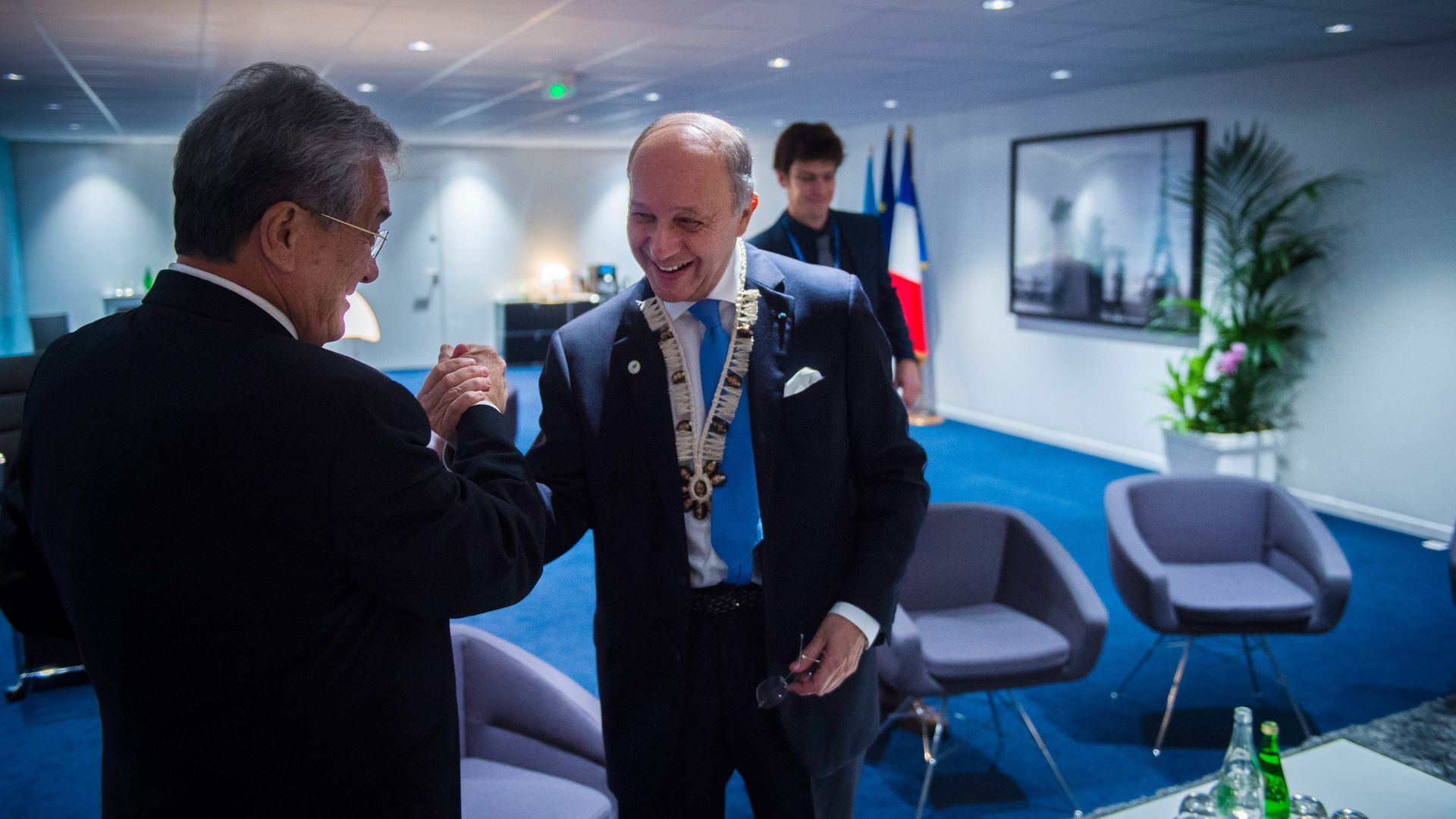 A coalition to watch at the upcoming Glasgow climate summit is made up of some of the most at-risk countries to climate change that don't traditionally wield much power on the global stage, along with some other nations, like Norway, which have ambitious climate targets.
Why it matters: The power of these countries' moral authority on climate change — their very existence is threatened by sea level rise — helped them play a vital role in securing the Paris Agreement in 2015.
During that summit, the Marshall Islands' climate negotiator, the late Tony de Brum, forged the "High Ambition Coalition" to push for nations to adopt the strict warming target of 1.5 °C (2.7°F).
That target could be crossed as soon as the early 2030s, according to a major climate science report published Monday.
Driving the news: The High Ambition Coalition has outlived de Brum, and members are considering the United Nations IPCC report's implications as they prep for the Glasgow talks.
One of the members is the small Caribbean island nation of Grenada.
Its top climate official, Simon Stiell, tells Axios he's looking to summon some of de Brum's will to force action in Glasgow.
Stiell sees the IPCC report as paving the way for progress.
The intrigue: The new assessment should quiet countries that have stood in the way of a strong climate agreement, Stiell said, including: "Those who either questioned the science, or who have tried to exploit any ambiguities" in the science.
"A key thing for us moving into Glasgow is ensuring that parties have nowhere to hide," he said.
What's next: According to Stiell, during the upcoming talks, there needs to be a broadening of the definition of ambition to include not just limiting the severity of warming, but also adaptation and finance.
Go deeper