More corporations are requiring workers to get vaccinated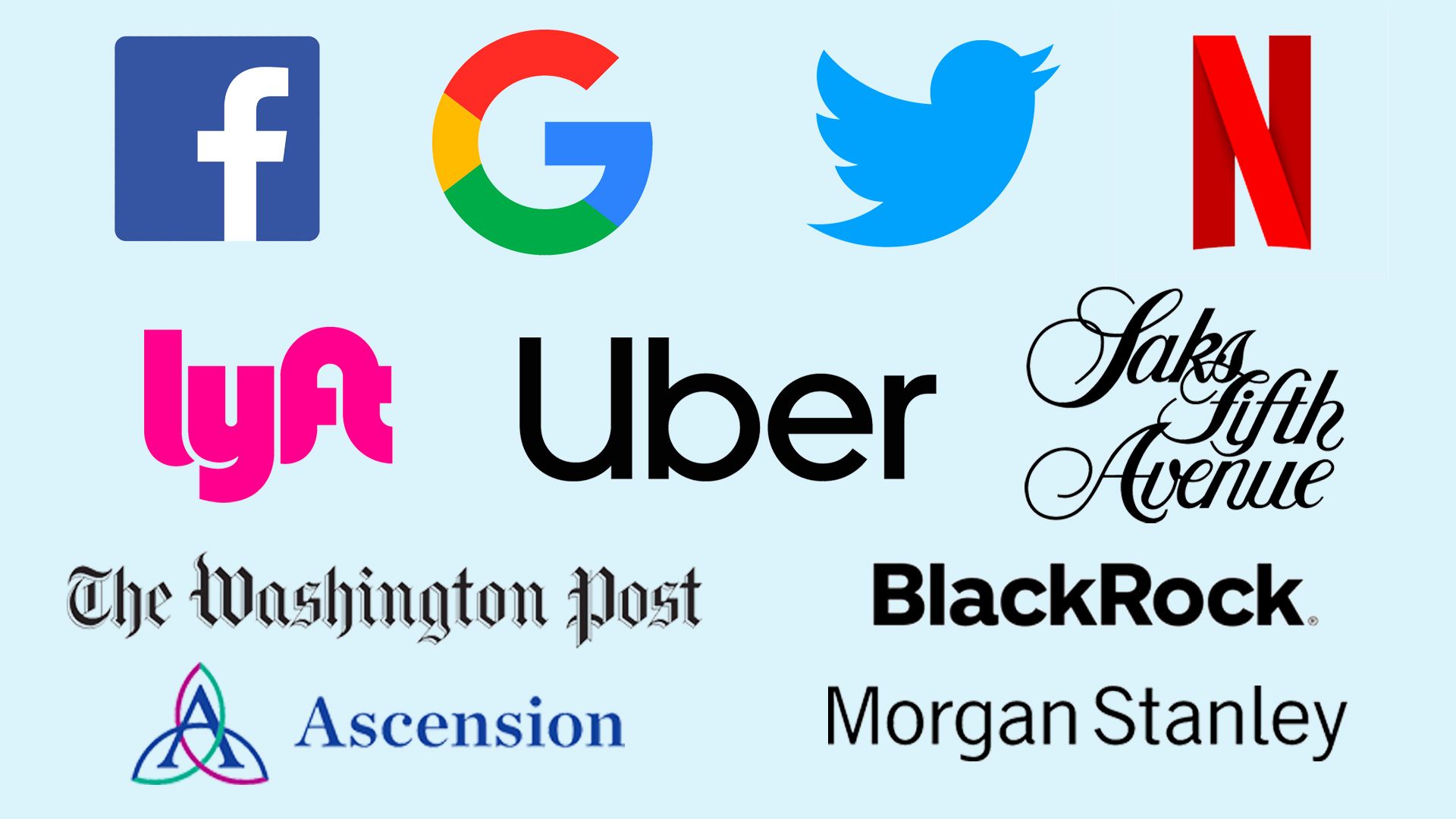 Life for the unvaccinated could get more difficult as bosses increasingly move to make COVID-19 vaccines mandatory.
The big picture: The federal Government in May said it is legal for companies to require employees to get vaccinated for coronavirus.
By the numbers: 64% of Americans said in June or July that they would support federal, state or local governments requiring everyone to get vaccinated, according to a survey conducted by the COVID States Project.
Our thought bubble, via Axios' Caitlin Owens: Many vaccinated Americans appear to be losing patience with people who are still unvaccinated, which will probably make them all the more tolerant of mandates.
The companies:
Tyson Foods plans to require all employees in the U.S. to be fully vaccinated against the coronavirus. Employees working in Tyson Foods' U.S. office locations must be vaccinated by Oct. 1. All other team members have through Nov. 1 to get the vaccine.
Microsoft will require employees, vendors and guests entering its buildings to be vaccinated and show proof beginning in September, CNN reports. "As we have done since the beginning of the pandemic, we continue to closely track new developments and adapt our plans as this situation evolves, keeping employee health and safety top of mind," the company said in a statement.
Google CEO Sundar Pichai sent an email to employees announcing that those going back to the office needed to be vaccinated. The company is also extending its work-from-home policy through Oct. 18.
Facebook said that anyone going back to work in their U.S. campuses must be vaccinated.
Netflix is requiring that the casts for all of its U.S. productions be vaccinated, as well as everyone who comes in contact with them, Deadline reports.
Walmart Chief Executive Doug McMillon said that the retailer's corporate workers and managers must be vaccinated, according to a memo obtained by CNBC.
BlackRock says that only fully vaccinated workers are allowed to return to the office, a company spokesperson told CNN.
Morgan Stanley is prohibiting all unvaccinated staff and clients from entering its headquarters in New York, CNN notes, citing a memo sent to workers.
Saks Fifth Avenue is requiring that all workers be inoculated, per the New York Times. The company says it will be returning to in person work in September.
The Washington Post informed its employees earlier this week that it will require all of them — including contractors and guests who wish to enter the newspaper's offices — to show that they have received the vaccine.
Publisher Fred Ryan said the requirement will be "a condition of employment" starting on Sept. 13.
Ascension Health, one of the largest private health care systems in the U.S., said that all employees must be vaccinated.
Lyft employees who work in the company's offices must be vaccinated as of Aug. 2, according to an email shared with CNN.
Uber CEO Dara Khosrowshahi said that employees wishing to return to the office must be fully vaccinated. He added that people going into the office must also wear masks, regardless of vaccination status, Insider reports.
Twitter had been requiring that employees get vaccinated, but earlier this week, the company said it would shutting down its offices in New York and San Francisco due to the recent increase in coronavirus cases.
Walmart CEO Doug McMillon sent a memo to employees saying that corporate workers must be vaccinated by Oct. 4, "unless they have an approved exception." New hires will also be required to be inoculated.
The Walt Disney Corporation will be mandating vaccines for all its "salaried and non-union hourly employees in the U.S." All new hires will also be expected to be vaccinated.
"Employees who aren't already vaccinated and are working on-site will have 60 days from today to complete their protocols and any employees still working from home will need to provide verification of vaccination prior to their return, with certain limited exceptions," the company said.
Go deeper