G20 coal impasse previews fraught UN climate summit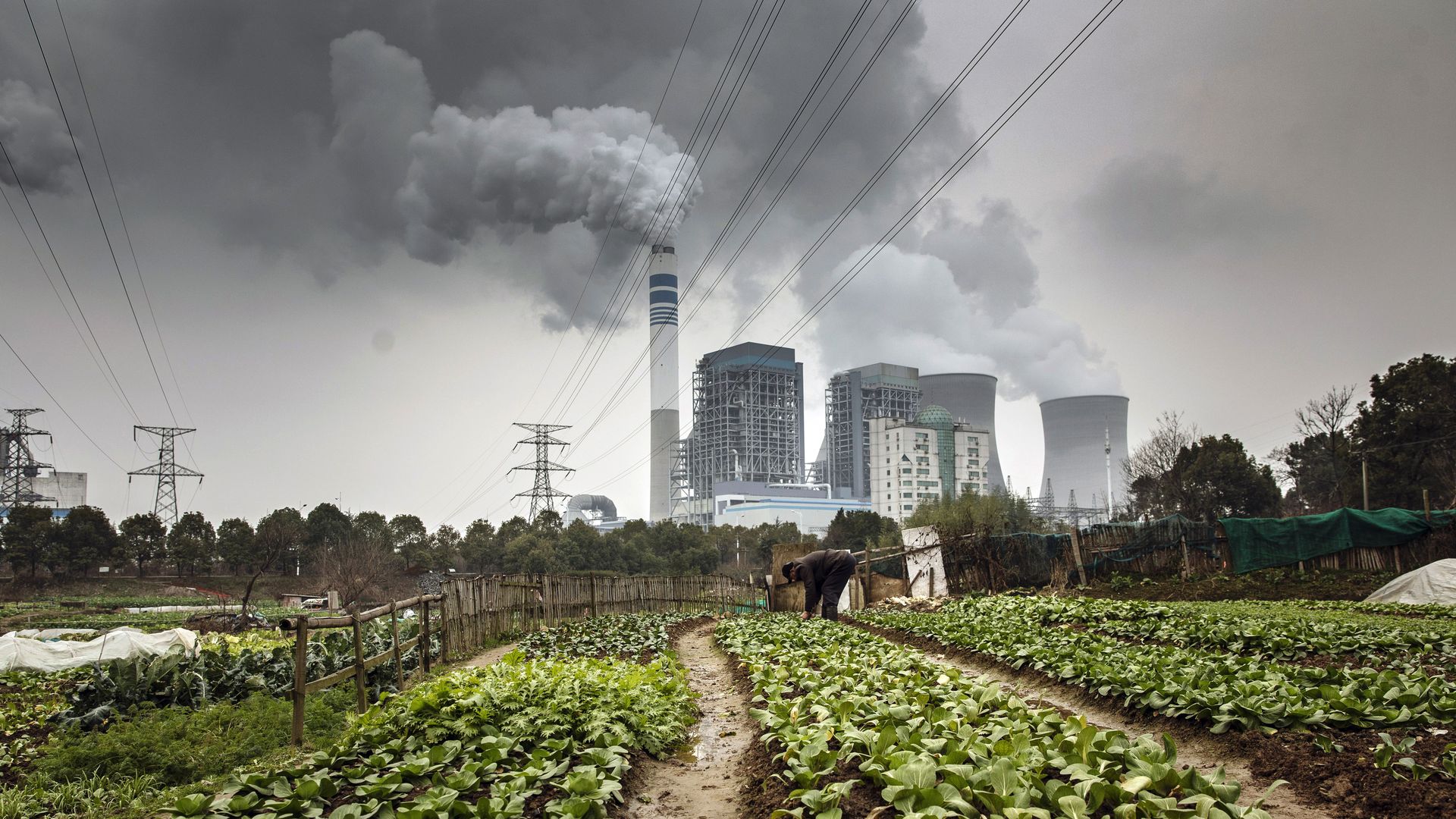 G20 environment ministers ended talks without agreeing to phase out domestic coal-fired power generation and funding for such plants abroad, a deadlock that foreshadows difficult negotiations looming for this fall's critical climate summit.
Driving the news: Officials who met in Naples, Italy, on Thursday and Friday could not find consensus language on the use and financing of the most carbon-emitting fuel.
The U.S., Great Britain and other countries are seeking commitments to end new coal power plant construction and phase out its use in order to limit the severity of human-caused global warming.
"It is frustrating that despite the progress made by some countries, there was no consensus in Naples to confine coal to history," Alok Sharma, the British official who will preside over the November climate summit in Glasgow, Scotland, said in a statement.
Countries including China, India and Russia objected to phaseout language being including in the meeting communique, per Reuters, the Financial Times and other media reports.
Why it matters: Huge cuts in coal-fired generation are needed to keep the Paris climate agreement's goals within reach, especially the ambitious target of limiting the global temperature rise to 1.5°C, or 2.7°F, above preindustrial levels.
"The most important thing is getting off of coal as fast as we can," John Kerry, the U.S. special climate envoy, told the BBC just ahead of the meeting.
"There are countries that are still bringing coal online that could be building out greater renewable and alternative, sustainable energy possibilities," he said.
What's next: Sharma said coal would be addressed at the G20 heads of state meeting in late October — an event that comes just ahead of the climate summit.
Catch up fast: Coal has been on a largely downward trend in Europe and the U.S. for years, but remains a dominant power source in places including China — the world's largest carbon emitter — and India.
An International Energy Agency (IEA) report this month found that coal-fired generation is rebounding strongly this year from 2020's pandemic-fueled decline.
The IEA projects 3% growth in coal-fired power plants in 2022, "and could set an all-time high." A significant number of new plants are under construction or planned, especially in China.
The big picture: The coal impasse was just one of several snags in the talks, which went into overtime as country representatives wrestled over the agreement's language. But the joint communique — slated for release later Saturday — is also expected to include broad affirmation of the need to act more aggressively on global warming.
What they're saying: Per the U.K. release, ministers agreed to "accelerate action in [the] 2020s," and develop long-term strategies that keep the 1.5°C target within reach. Multiple sources familiar with the talks offered a similar summary to Axios.
It's also slated to call on nations to submit enhanced emissions pledges — "nationally determined contributions" in UN-speak — under the Paris agreement ahead of this fall's summit.
That's important because key nations including China and India have yet to submit revised pledges under the Paris deal, while the U.S. and European Union have already submitted tougher targets.
Go deeper: Coal's global staying power
Go deeper