Alabama governor: "It's time to start blaming the unvaccinated folks"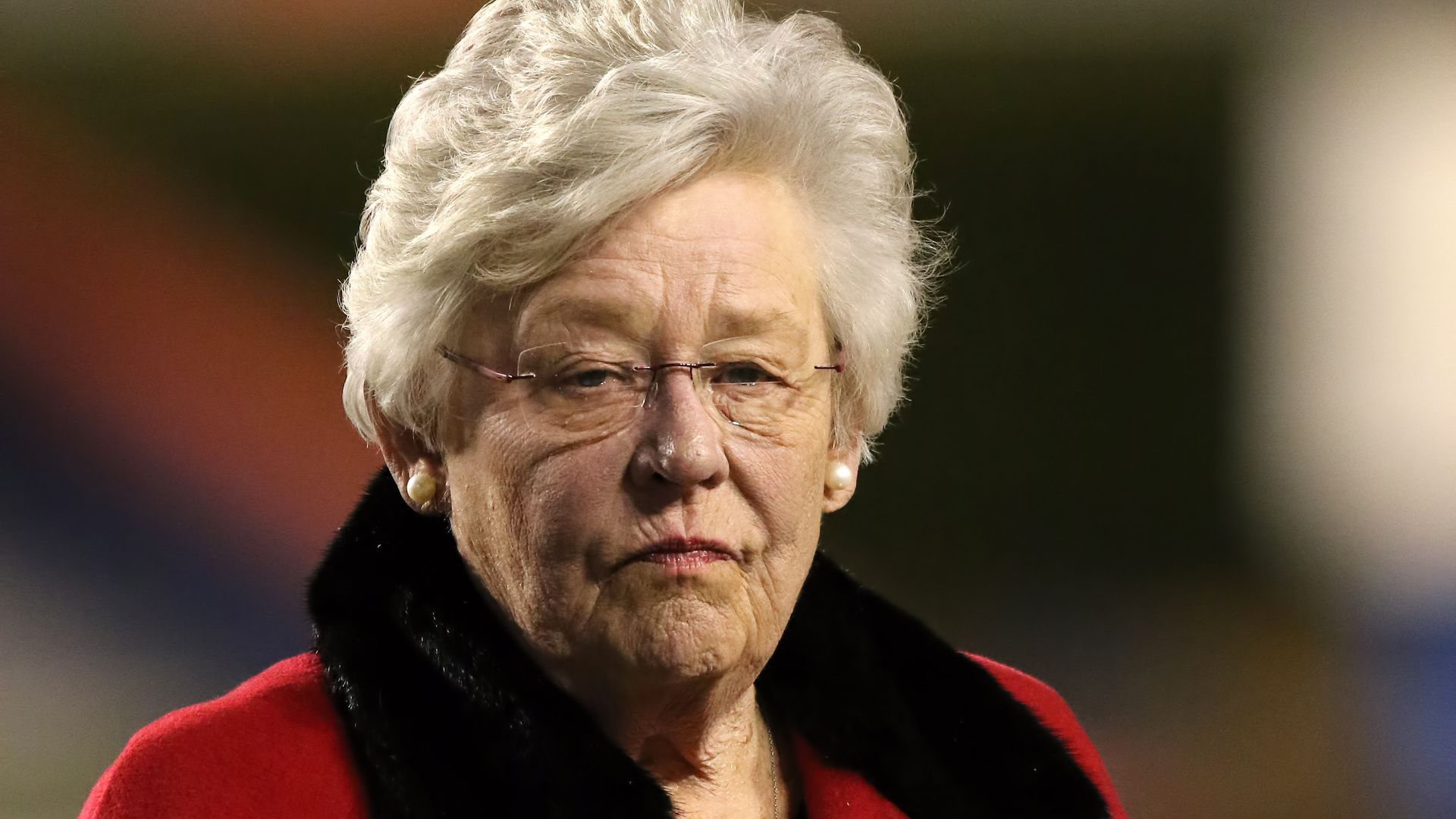 A frustrated Alabama Gov. Kay Ivey (R) told reporters Thursday that "it's time to start blaming the unvaccinated folks, not the regular folks" for the state's continued surge in new COVID-19 cases.
Why it matters: Alabama has reported nearly 8,000 new cases of COVID-19 over the past week. It's one of the few states in the country with fewer than 40% of residents fully vaccinated against COVID-19.
The big picture: Nationwide, the average number of new cases per day was up 55% over the past week — a surge driven primarily by unvaccinated people. 97% of people hospitalized for COVID-19 infections are unvaccinated, the CDC said last week. Federal officials have previously said that about 99% of people who die from the virus weren't vaccinated.
What she's saying: "Let's be crystal clear about this issue. And media, I want you to start reporting the facts," Ivey said. "The new cases of COVID are because of unvaccinated folks."
"Almost 100% of the new hospitalizations are with unvaccinated folks. And the deaths are certainly occurring with the unvaccinated folks. These folks are choosing a horrible lifestyle of self-inflicted pain," she continued.
"Folks are supposed to have common sense. But it's time to start blaming the unvaccinated folks, not the vaccinated folks. It's the unvaccinated folks that are letting us down. I've done all I know how to do. I can encourage you to do something but I can't make you take care of yourself. "
Worth noting: Even as she pleads with residents to get vaccinated, Ivey has said she has no plans of implementing a mask mandate in schools, despite pediatrician recommendations.
Go deeper