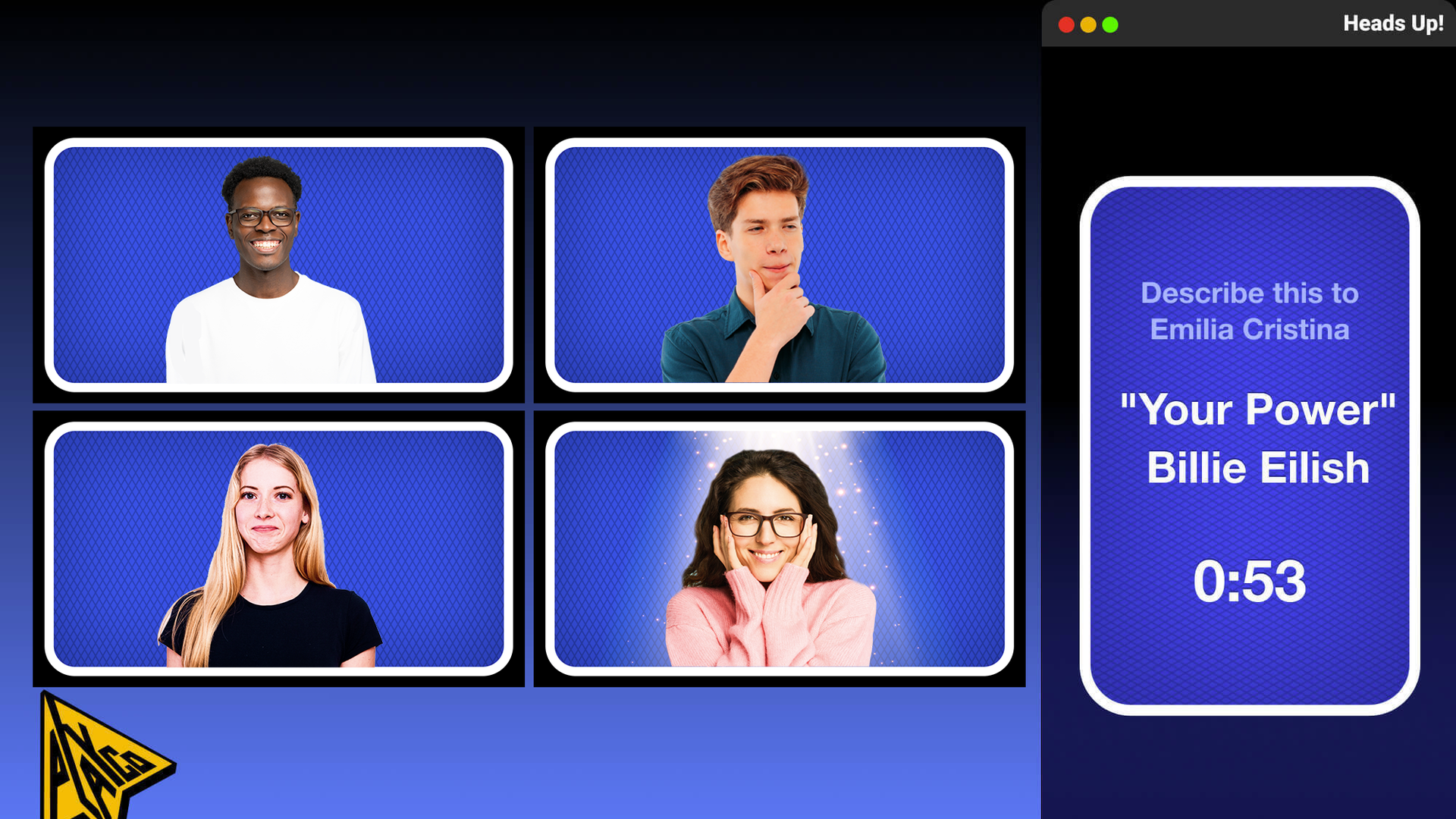 Users of the popular video-conferencing platform Zoom will now be able to play social multiplayer games as they chat, as part of a new expansion of apps for the service.
Why it matters: The popularity of Zoom and gaming soared during the pandemic. As people isolate less, Zoom needs to give users more reasons to use video chat.
Between the lines: Zoom's first games include a poker game, a new riff on the popular social mystery game Werewolf, and a pair of releases from Playco, a company that specializes in so-called "instant gaming" that allows users to play without the need for extra downloads.
One of Playco's games, "Heads Up!," involves a player having to guess a word that's on the screen based on clues from teammates on Zoom. It originated as a game played on Ellen DeGeneres' talk show and has been popular on mobile.
"Ask Away" is a question-and-answer game meant to dig up people's personal fun facts. "It's designed to play quickly while waiting for others to join a work meeting, as an icebreaker with fresh faces, and even to deepen relationships with lifelong best friends," Playco co-founder Justin Waldron told Axios.
Any user in a Zoom meeting can start the games and invite other users to play, and there's no maximum player count, Waldron said.
The bottom line: An open question is whether people will initiate Zoom calls for the purpose of playing the games themselves, or if they'll primarily use them to improve the dynamics of the kinds of Zoom calls — company meetings, occasionally awkward video-based family meetups — that millions of people have experienced over the past year.
Go deeper