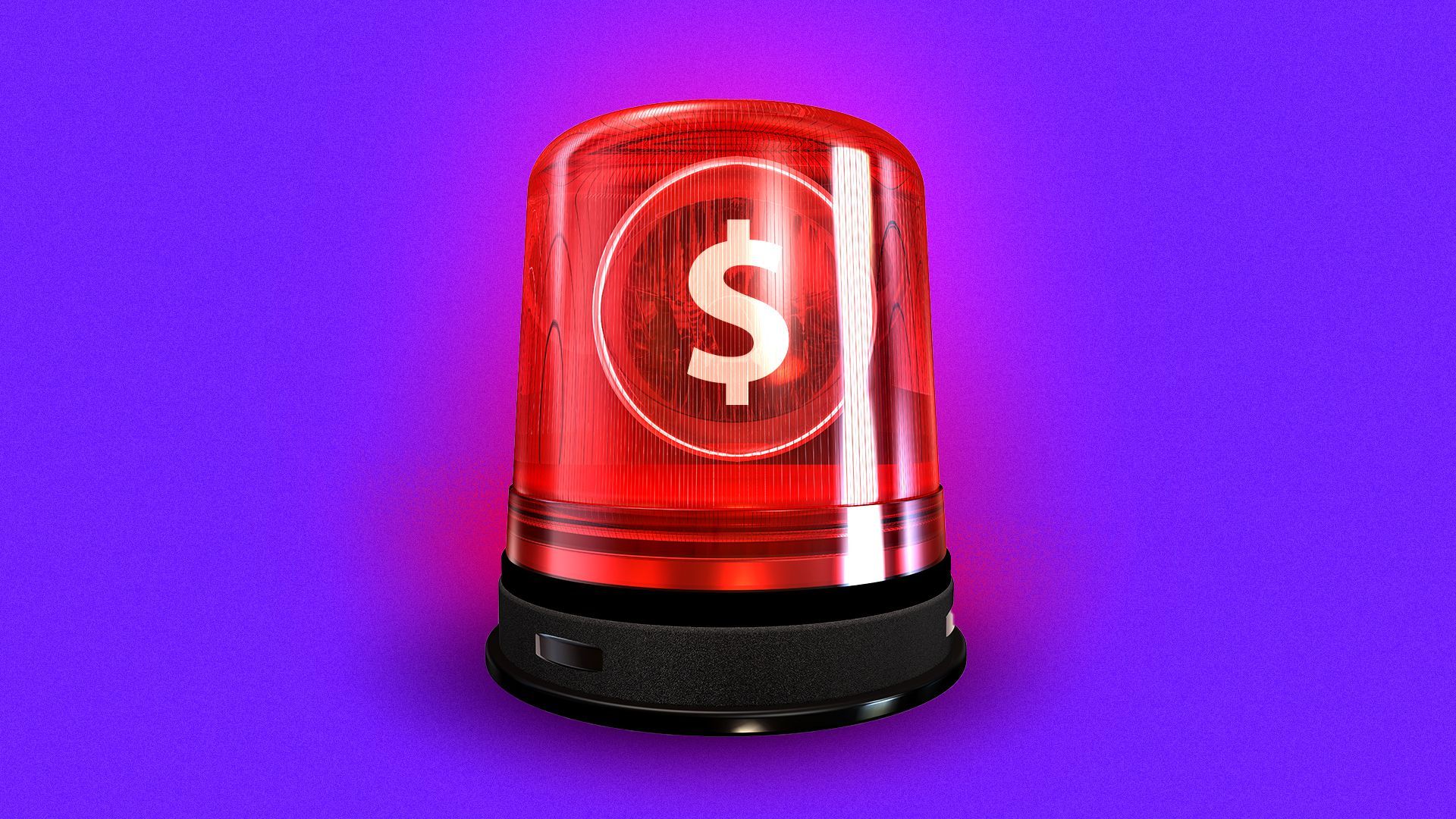 CEOs are speaking up about what we've seen in the government data: inflation. And some of them warn elevated levels of inflation could persist.
Why it matters: Prices for goods and services have been rising at a historic pace, a phenomenon that many economists have characterized as transitory.
Business executives offer unique perspectives on the matter as they are directly exposed to rising raw materials and labor costs.
Furthermore, they're the ones setting prices on what their businesses sell.
What they're saying: Inflation may be more than a temporary phenomenon.
"The inflation could be worse than people think," JPMorgan Chase CEO Jamie Dimon said on an earnings call Tuesday. "I think it'll be a little bit worse than what the Fed thinks. I don't think it's only temporary."
"[Policymakers] are saying jobs are more important than consumerism," BlackRock CEO Larry Fink told CNBC on Wednesday. "That is going to probably lead to systematically more inflation."
State of play: Executives are explicitly saying that they're raising the prices they charge customers.
"Is there somewhat more inflation out there? There is," PepsiCo CFO Hugh Johnston said on an earnings call Tuesday. "Are we going to be pricing to deal with it? We certainly are."
"Will Conagra take list pricing increases? The short answer is, yes," Conagra CEO Sean Connolly said. "And we have more pricing coming."
"[We've] done at least one large [price] increase earlier in the second quarter, and that was received fairly well," Fastenal CFO Holden Lewis said on an earnings call Tuesday. "But based on what cost is doing, we'll have to go to the market with some additional ones."
Yes, but: Not all companies are raising prices. Here's what FreshDirect interim CEO Farhan Siddiqi told Bloomberg about how he was addressing customers' concerns about inflation.
"We're lowering prices on fresh items like berries, salmon and ground beef," he said. "Right now we're also are absorbing inflation and not passing it along."
Lowering prices can be a smart strategy amid rising costs if FreshDirect is able to win more business.
The bottom line: While it's possible executives could be exaggerating risks affecting their business, they should still be taken seriously. During the previous earnings season, execs were unusually vocal about inflation at that time too. And their alarms showed up in the inflation reports that followed.
Go deeper