FDA adds warning of rare nerve syndrome to J&J COVID-19 vaccine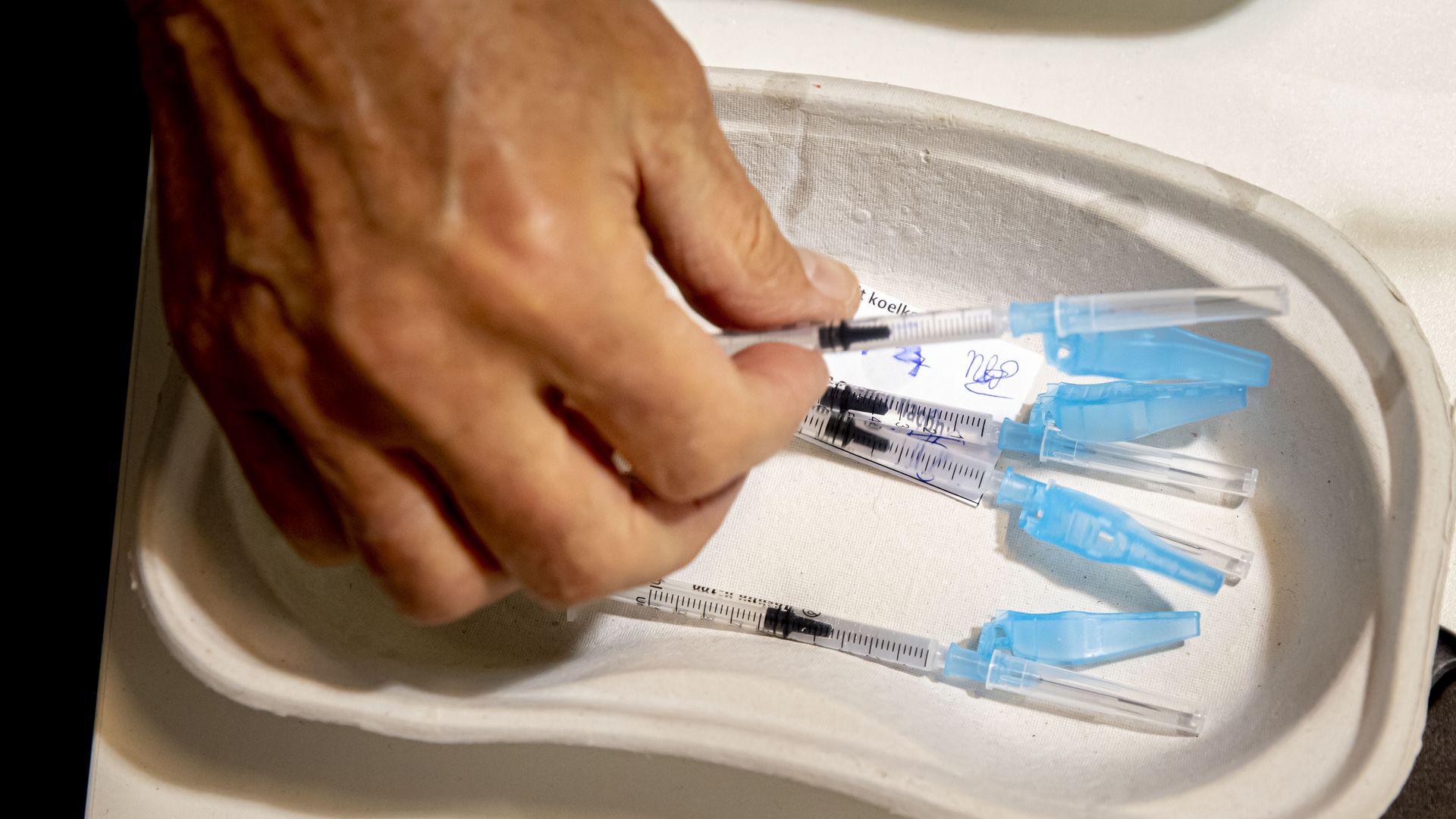 The Food and Drug Administration on Monday added a warning to the Johnson & Johnson coronavirus vaccine, saying the shot can lead to an increased risk of a rare neurological condition.
Driving the news: Although the chance of developing Guillain–Barré syndrome is "very low," the neurological disorder has occurred in some people who have received the J&J vaccine, the FDA said in its updated fact sheet for recipients of the shot.
Federal officials have identified around 100 suspected cases of the disease among J&J vaccine recipients based on preliminary reports provided by patients and health care workers.
Over 12.8 million people have received the J&J COVID vaccine, according to the CDC.
The reports show that symptoms developed within roughly 42 days of vaccination.
Yes, but: "Although the available evidence suggests an association between the Janssen vaccine and increased risk of GBS, it is insufficient to establish a causal relationship," an FDA official told Axios.
"Importantly, the FDA has evaluated the available information for the Janssen COVID-19 Vaccine and continues to find the known and potential benefits clearly outweigh the known and potential risks."
There is no link between the disease and the vaccines developed by Pfizer or Moderna.
"In the United States, nearly all COVID-19 hospitalizations and deaths are now occurring in unvaccinated people," the Centers for Disease Control and Prevention (CDC) said in a statement on Monday. "The risk of severe adverse events after COVID-19 vaccination remains rare."
The big picture: Johnson & Johnson has faced numerous setbacks in its vaccine deployment, including production delays, ruined doses and a safety pause after blood clots emerged as a side effect.
Worth noting: Around 3,000 to 6,000 people develop Guillain–Barré syndrome every year in the U.S. It's usually triggered by a respiratory or gastrointestinal infection, per the CDC. Most people fully recover.
Go deeper