States hit Google with new antitrust suit over app store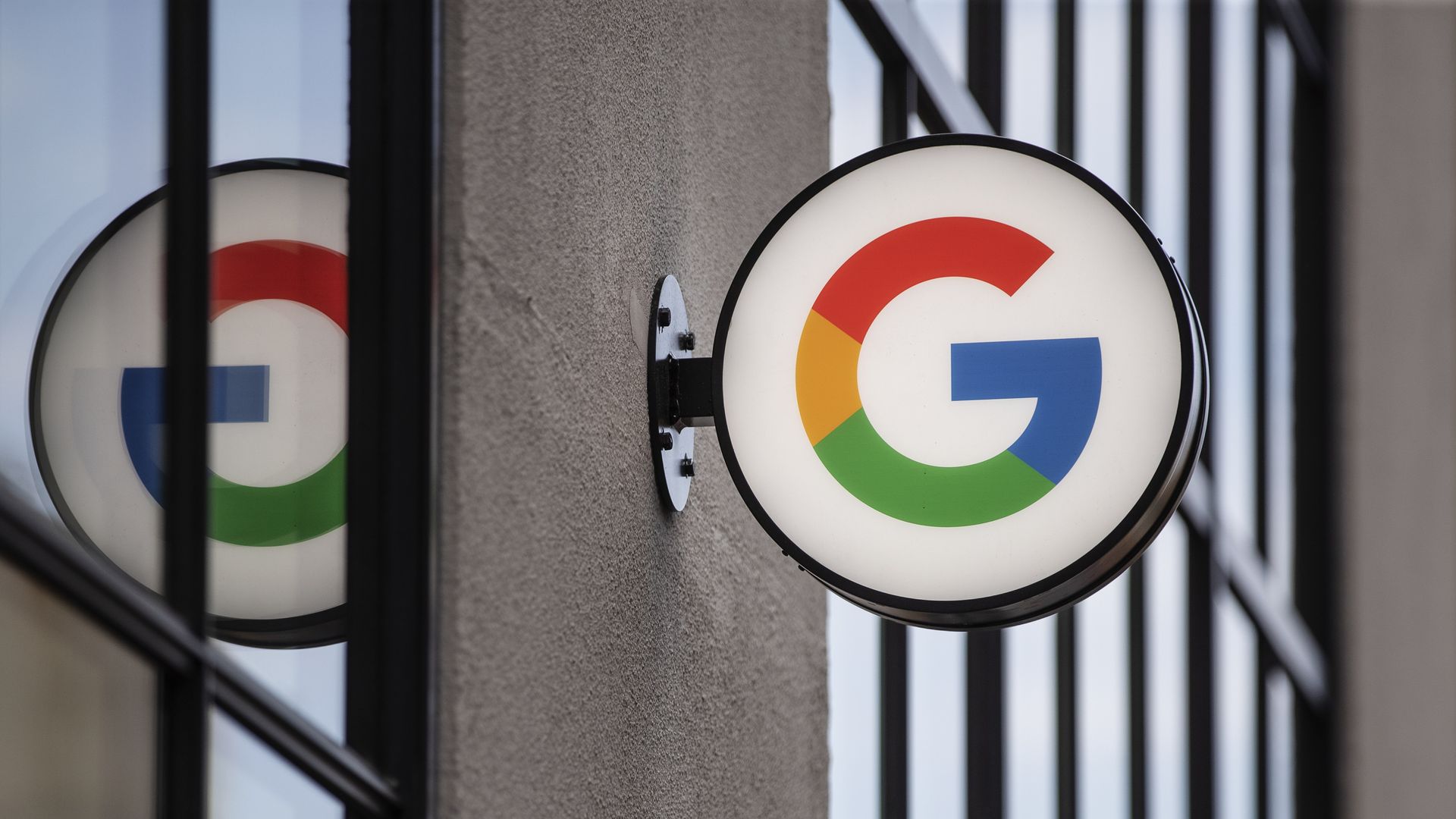 The attorneys general for 36 states and Washington, D.C., sued Google for anticompetitive conduct in its Google Play Store operations that they say harms both consumers and app developers.
Why it matters: This latest lawsuit opens up yet another front in Google's antitrust battles. The giant already faces suits over its search and advertising practices.
Driving the news: In a complaint filed Wednesday in a California federal court, the states argue Google launched its Android mobile operating system as an open source platform, but effectively closed the ecosystem to competition by requiring equipment makers like Samsung and network operators like Verizon to enter into exclusive contracts.
The contracts require Google's apps to be pre-loaded on devices that run on Android, and that they be given the most prominent placement on home screens, the attorney generals allege.
Google "buys off" potential competition in the market for app distribution by sharing profits with device makers and network operators that don't compete with the Play Store.
Google also extracts an "exorbitant processing fee" to take payments for purchases of digital content made in apps obtained through the Google Play Store, the suit says.
What they're saying: "Google has served as the gatekeeper of the internet for many years, but, more recently, it has also become the gatekeeper of our digital devices — resulting in all of us paying more for the software we use every day," said New York Attorney General Letitia James.
"Once again, we are seeing Google use its dominance to illegally quash competition and profit to the tune of billions. Through its illegal conduct, the company has ensured that hundreds of millions of Android users turn to Google, and only Google, for the millions of applications they may choose to download to their phones and tablets."
The bipartisan lawsuit is led by the attorney generals of New York, Utah, Tennessee and North Carolina.
Flashback: More than 30 states sued Google in December, alleging it abuses a search monopoly. That action came after an October lawsuit by the Justice Department over parallel charges.
The tech giant also faces a separate suit by more than a dozen states led by Texas over alleged anticompetitive behavior in the digital advertising market.
Go deeper