Neighborhood social network Nextdoor is going public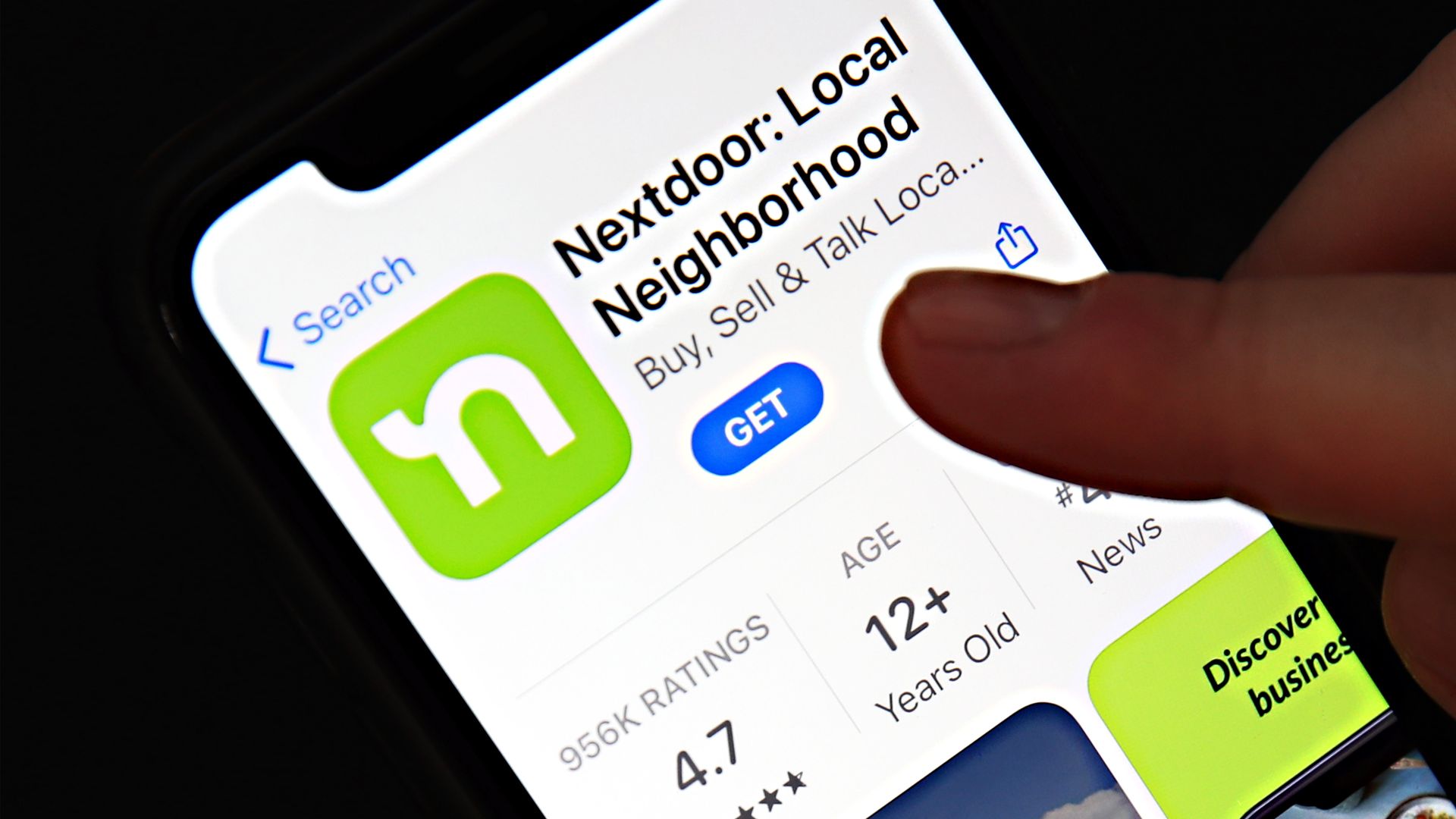 Nextdoor, the neighborhood social network in more than 275,000 global communities, announced that is has agreed to go public via a SPAC sponsored by Khosla Ventures — at an implied valuation of $4.3 billion.
Why it matters: Nextdoor has managed to avoid much of the scrutiny aimed at larger networks like Facebook and Twitter.
The hyperlocal social network saw massive growth during the pandemic as more people stayed home and paid attention to what was happening in their neighborhoods.
Nextdoor and Khosla are betting that behavior will continue.
What she's saying: CEO Sarah Friar tells Axios that, even as a public company, she plans to protect Nextdoor from social media pitfalls by foregoing opportunities that don't align with the network's mission.
"We know it's good for business to build out a platform that's about kindness, not in a saccharine way but in a bold way, and to support local businesses," she says.
Friar added that top priorities are to grow the user base, develop products to to make the newsfeed feel more personal to users and build more tools to make it more useful for local businesses. In addition, there will be a focus on hiring and international expansion.
Look ahead: When the proposed transaction closes, Nextdoor will be listed under ticker symbol "KIND."
Investors: The deal includes a $270 million PIPE from such investors as T. Rowe Price, Baron Capital Group, Dragoneer, and Soroban Capital.
Nextdoor had raised over $270 million from venture capitalists, most recently in late 2019 at a $2.2 billion valuation. Backers include Benchmark, Greylock, and Shasta Ventures.
Friar was previously CFO of Square, where Khosla was an early and significant investor.
Our thought bubble: Even with investors that are aligned with the social network's mission, being a public company comes with intense pressure to deliver on revenue and profit goals. It will be interesting to see if Nextdoor can maintain its "good guy" persona in the social media space.
Go deeper: Nextdoor: The next big social network
Go deeper