Company-wide vacations could be the future of paid time off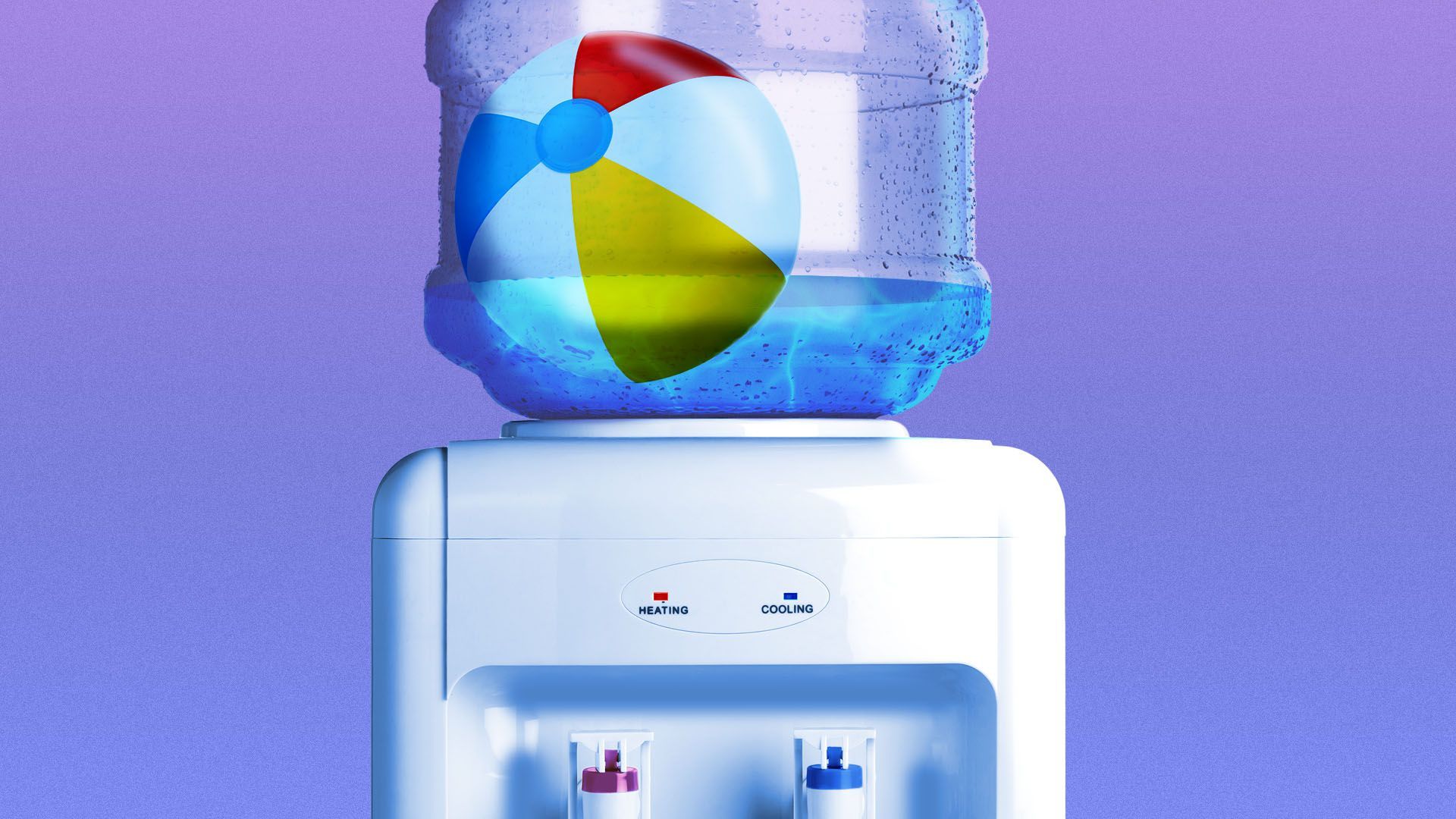 Vacation rarely feels like vacation if there's extra work to do before and after to make up for the time taken off. That's why startups and Fortune 500 firms alike are rethinking the structure of paid time off, extending company-wide vacations.
Why it matters: The pandemic exacerbated burnout at work, and that's a major contributor to "the great resignation," in which upward of 40% of workers are actively considering leaving their jobs.
What's happening: A growing number of firms are giving employees the same day or week off — separate from allotted personal vacation time — and finding that it's a lot easier for workers to unplug if their managers and peers are doing it at the same time.
LinkedIn gave its entire staff a week off in April, and the dating app Bumble did the same in June.
The social media management platform Hootsuite has a company-wide week off scheduled for July. The firm made sure to announce it a couple of months in advance so employees could plan for it and let clients know, says Tara Ataya, Hootsuite's chief people and diversity officer.
Pharma giant Bristol-Myers Squibb gave its employees two "days of rest" this year, during which everyone, across the world, was off.
The big picture: With surveys indicating that life satisfaction has fallen for workers during the pandemic, firms have tried several policies to combat burnout, such as making time off mandatory or giving workers unlimited vacation days or mental health days. But no approach works quite as well as company-wide time off, experts say.
When workers select their own vacation days, they'll still get emails and Slack messages unless they ditch their devices, says Lars Schmidt, founder of the human resources consulting firm Amplify. And that's not a realistic expectation in today's digital world. "The idea of synchronizing time off is that you're 'off off,'" he says.
"Over the last 18 months, we've been living in this digital world with pings and emails, and it all puts a strain on us," Ataya says. "There is something special about all unplugging at the same time."
But, but, but: Telling everyone to go home for the week is not possible for all types of workplaces.
Think about 24-hour drugstores or newsrooms or e-commerce warehouses where work responsibilities exist 24/7 — even on weekends and during holidays.
One solution is for companies to give entire teams synchronized time off, so even if the whole firm is not on vacation, at least workers and their managers are off at the same time. But even that isn't possible for places like hospitals where the work can't stop.
The bottom line: America's burnout crisis bubbled up during the pandemic — and workplaces need to get creative to address it. In our perpetually online and connected world, just doling out vacation days is no longer enough.
Go deeper