Exclusive: White House signals "clean" standard push in budget reconciliation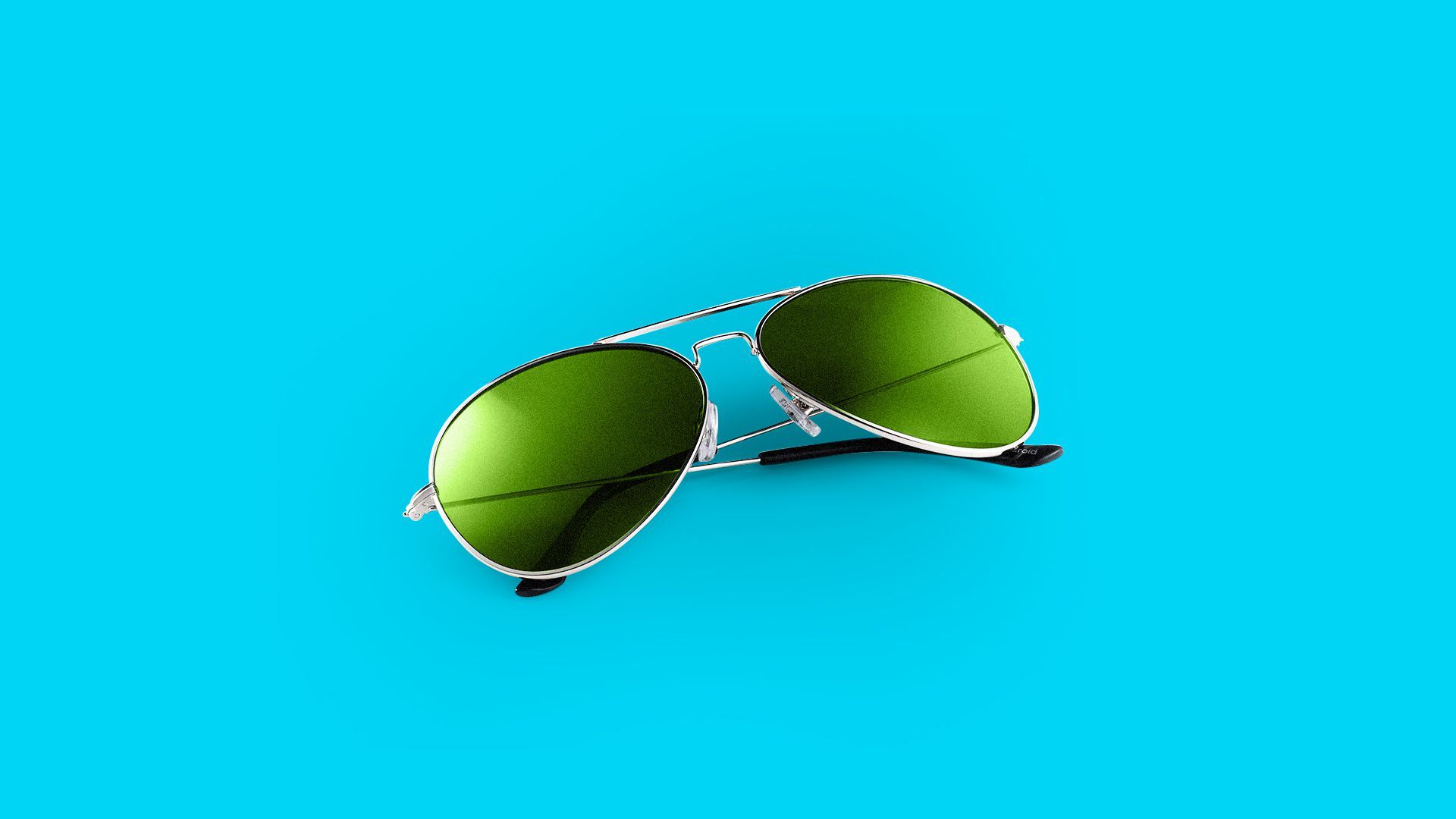 The White House hopes to use the filibuster-proof budget reconciliation process to mandate that power companies supply escalating amounts of zero-carbon electricity, according to a memo from two top aides obtained by Axios.
Why it matters: The policy, called a "clean energy standard," is a priority for environmentalists, and the memo comes as activists fear infrastructure talks will leave major climate measures on the cutting room floor.
President Biden has set a target of achieving 100% carbon-free U.S. power by 2035.
A CES would help meet that goal by requiring that growing percentages of power sales over time come from sources like renewables and nuclear power.
Driving the news: The memo promotes environmental pieces already in the bipartisan infrastructure outline, touting climate measures "embedded throughout" the framework.
But it also lists other steps President Biden supports through the budget process.
That includes, per the memo from domestic climate chief Gina McCarthy and senior adviser Anita Dunn, "sending a market signal that brings additional private investment off the sidelines and into modernizing our electric grid through an Energy Efficiency and Clean Electricity Standard."
The memo also lists $10 billion for "mobilizing the next generation of conservation and resilience workers" and touts the idea of a "Civilian Climate Corps" to achieve it.
Another goal is expanded clean energy tax credits, which Biden has cited repeatedly as a priority for the reconciliation bill Democrats plan to craft.
Our thought bubble: The memo is the latest step in the delicate and uncertain push to build support for the bipartisan plan, while also appealing to climate-focused lawmakers and activists who want much more.
The sections touting grid, clean water and transit investments in the bipartisan outline mirror other sales pitches earlier this week.
Meanwhile, the pledges around the CES and other provisions could help reassure Biden's left flank.
The "Civilian Climate Corps" is a priority for the Sunrise Movement, but they're seeking much more funding than Biden has floated.
The memo also argues provisions in the bipartisan outline — like cleaning abandoned mines — and reconciliation ideas will boost union jobs.
Catch up fast: Biden recently abandoned threats to veto the bipartisan plan unless a much larger, Democrats-only reconciliation package moves too.
But both packages — which have yet to even be unveiled in legislative form — face extremely high political hurdles.
What we're watching: How a CES could fit within reconciliation, which is meant for spending- and revenue-related measures but not general policy ideas.
The groups Evergreen Action and Data for Progress released a proposal in February about CES designs consistent with that process.
The intrigue: The memo, while citing Biden's reconciliation goals, leaves wiggle room.
It offers a commitment to pushing priorities outside the bipartisan plan "through additional congressional action, including budget reconciliation, to ensure we build back our economy and country better."
However McCarthy, when asked by Punchbowl News this morning about non-negotiable items in the reconciliation package, pointed to the CES. "We need that second package. We need tax credits. We need a clean energy standard. [We'd] love to see a Civilian Climate Corps," she said.
This story has been updated with comments McCarthy made at a Punchbowl News event on Wednesday.
Go deeper