Video games aren't past their problematic depictions of Muslims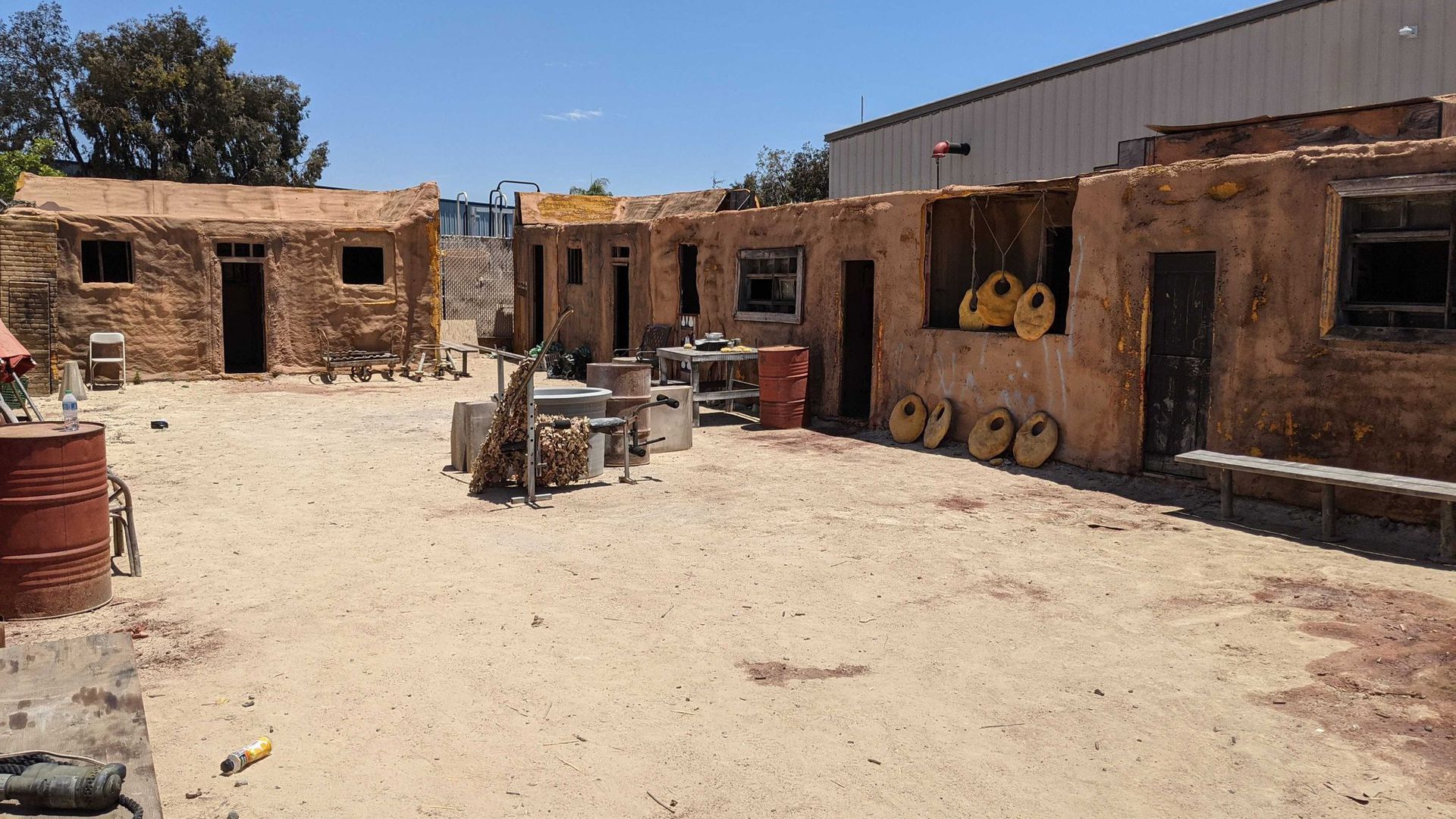 A recent crash course in "extreme military counter-terrorism training" as part of a promotional event for a video game is sparking conversation about how the industry dehumanizes and glorifies violence against Middle Easterners.
Why it matters: The game industry's depiction of characters of Middle Eastern descent is one-sided, often portraying them as terrorists and faceless enemy fodder.
Driving the news: TheGamer's Eric Switzer wrote about how he and a mix of writers and YouTubers attended an event for "Sniper Ghost Warrior Contracts 2."
Switzer describes the facility, which flies a "Trump 2024: The Revenge Tour" flag on its main building, as depicting "the Middle-East as we're often shown it via Western media — a gross, twisted doppelganger that doesn't actually represent life in that part of the world at all."
Decorations included a pile of rotting meat set up next to a decaying pig head.
At the end of the event, Switzer and the others ran through a combat scenario against actors dressed in white robes and keffiyehs.
They were then asked to pose for a photo "in a row facing the role-players with their fists raised in anger, while the role-players are instructed to put their hands in the air and ululate like a jihadist."
Switzer told Axios that ultimately he decided to write about the June 5 event because he felt he had "been tricked into thinking it was normal because everyone around me was acting like it was normal."
"We can't continue to foster anti-Islamic attitudes in this country, or in video games," he said.
What they're saying: Developer CI Games issued an apology on Twitter, claiming it intended to "replicate how real US Navy Seals train, featuring standard military procedures and techniques" and give press "a real-life taste of what it would be like to be Raven," the game's main character.
"We had asked the events company to change the outfits of the enemies in order to match those that are represented in the game, which are specifically designed to avoid any direct or indirect cultural representations," the developer said.
"We were informed that in order to preserve the authenticity of their training event, this request was declined."
Prolific developer Rami Ismail, an outspoken advocate on topics like representation, told Axios that events like "Sniper Ghost Warrior Contracts 2" speak to "the incredible normalcy of demonizing Arabs and Muslims in Western media and popular culture."
"Our cultures and lands are often just playgrounds for destruction and vehicles for Western heroism in media, and it affects the real-life sympathy and empathy people in the most powerful countries on Earth can feel towards the never-ending destruction real-life conflict wreaks on us," Ismail said.
"It's genuinely scary to think that it is so normal to shoot people that look like me that it is both a common game trope and a theme park attraction you can apparently pay your PR company for, to be honest."
Flashback: Developers of games like "Six Days in Fallujah," a shooter set during the Iraq War in 2004, have danced around how their their games portray violence against non-American citizens.
Developer Highwire games initially said that its game — which was dropped by publisher Konami in 2009 after widespread backlash — "was not trying to make a political commentary," before admitting politics were "inseparable" from its story.
In a report from IGN's Rebekah Valentine, developers and figures across the game industry criticized games' handling of Arabs. "Post-9/11, it became really clear to me that there was a trend of dehumanizing Arabs in media," one developer said. "You never actually realize it's you that they mean because they're such ridiculous caricatures that look nothing like you."
Reflecting on both "Six Days in Fallujah" and CI's recent debacle, Ismail said that "the way media portrays Arabs and Muslims exactly the way this event did is a large part of why we see it as 'normal' and 'just the way things are' — instead of what it is: an atrocity against innocent people, families, and children."
Go deeper: The need for diversity in video game character creators
Go deeper